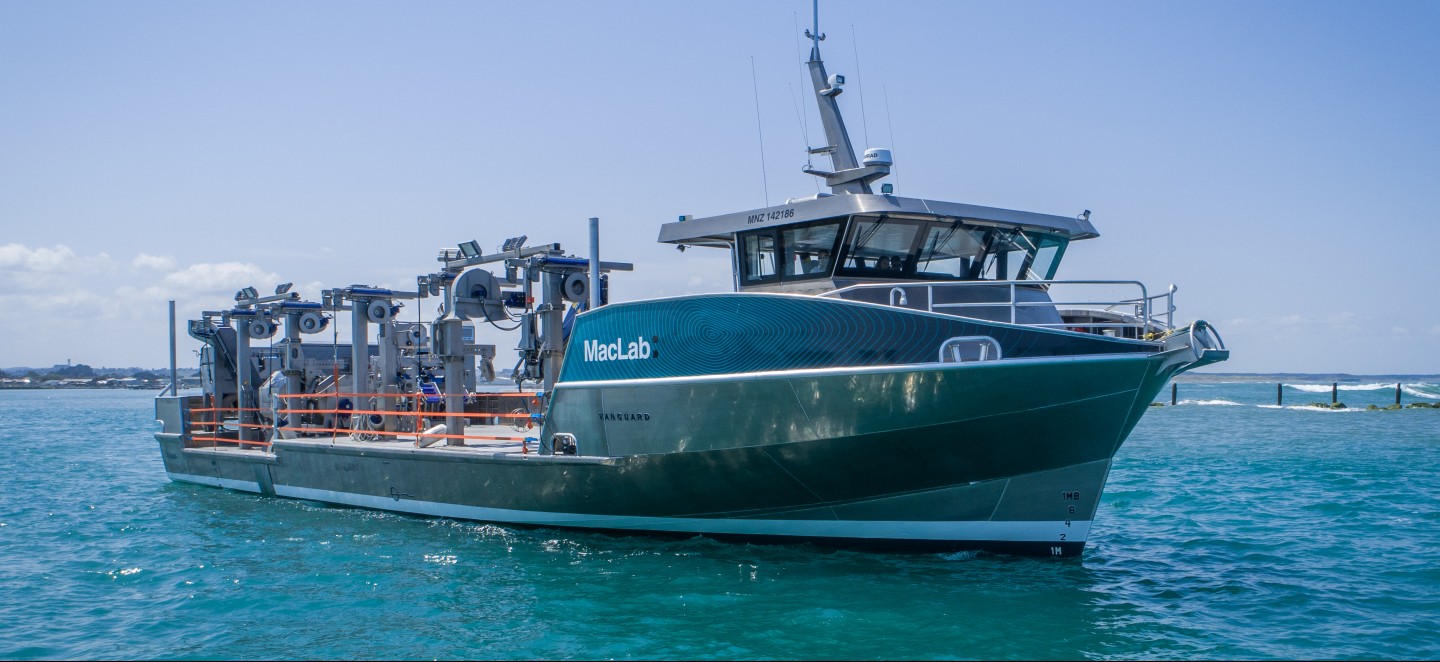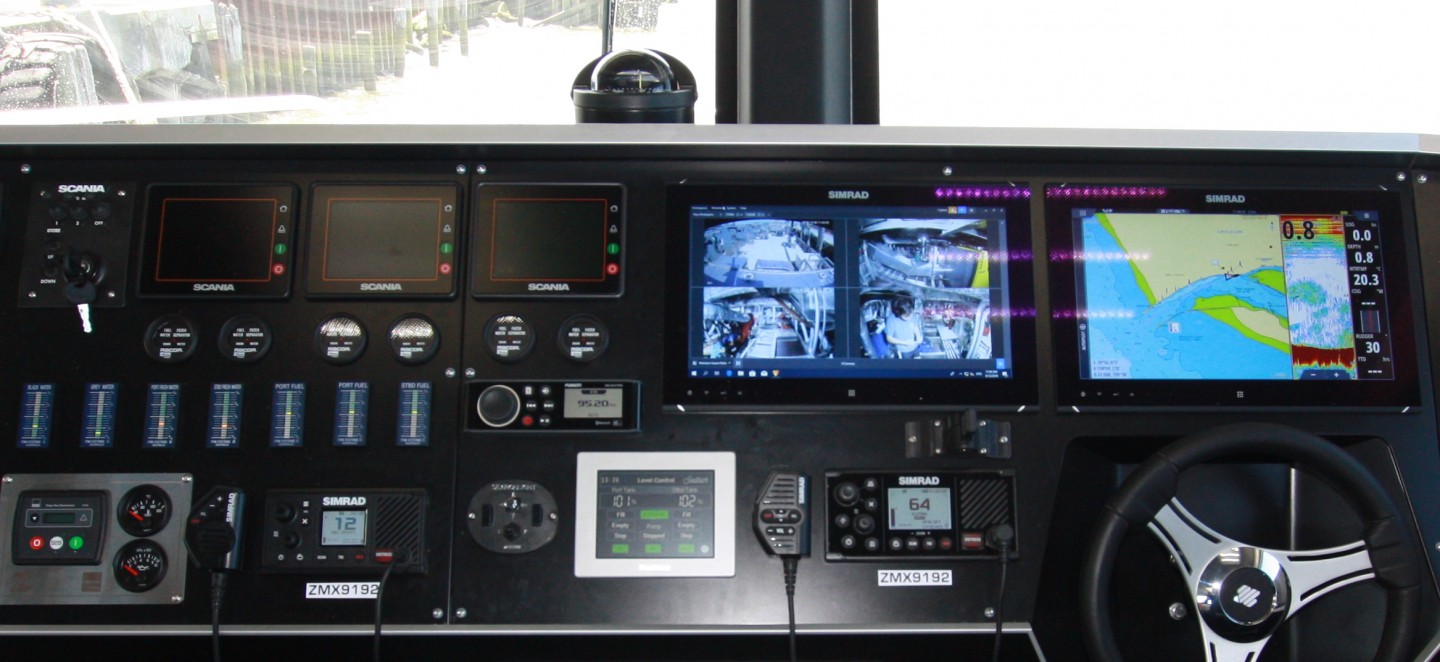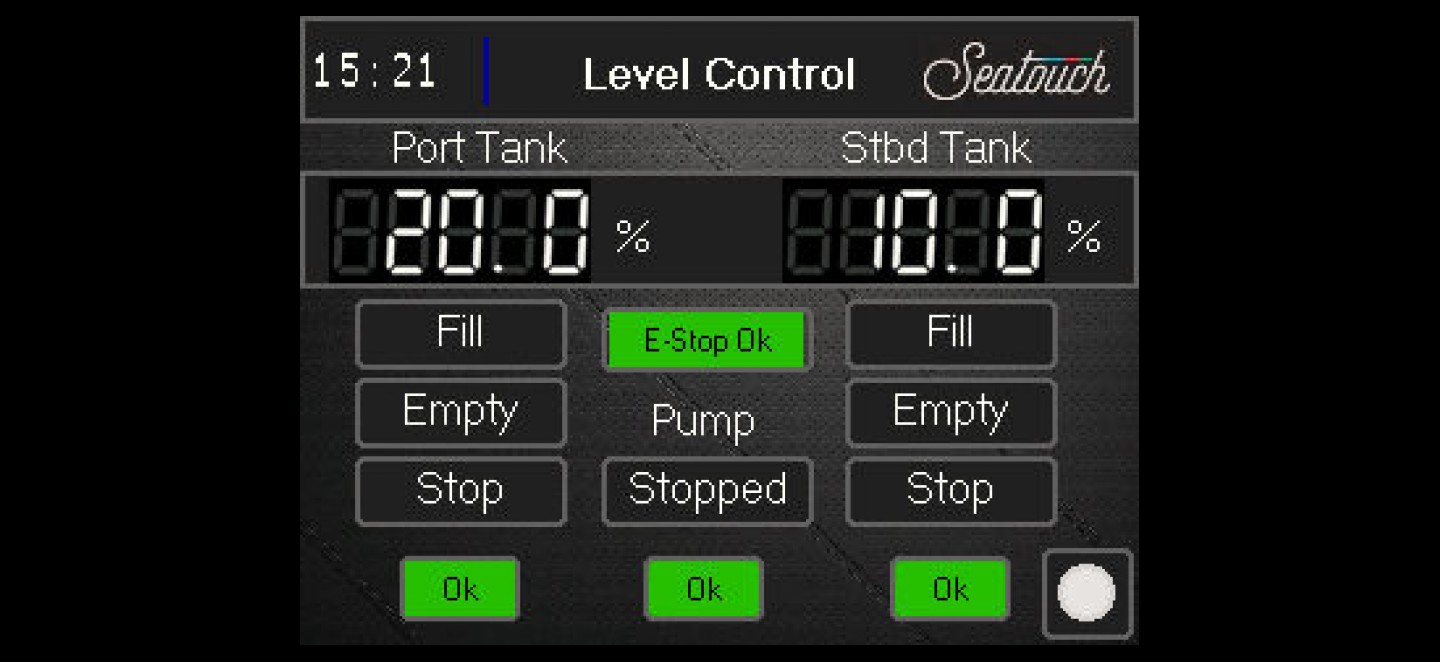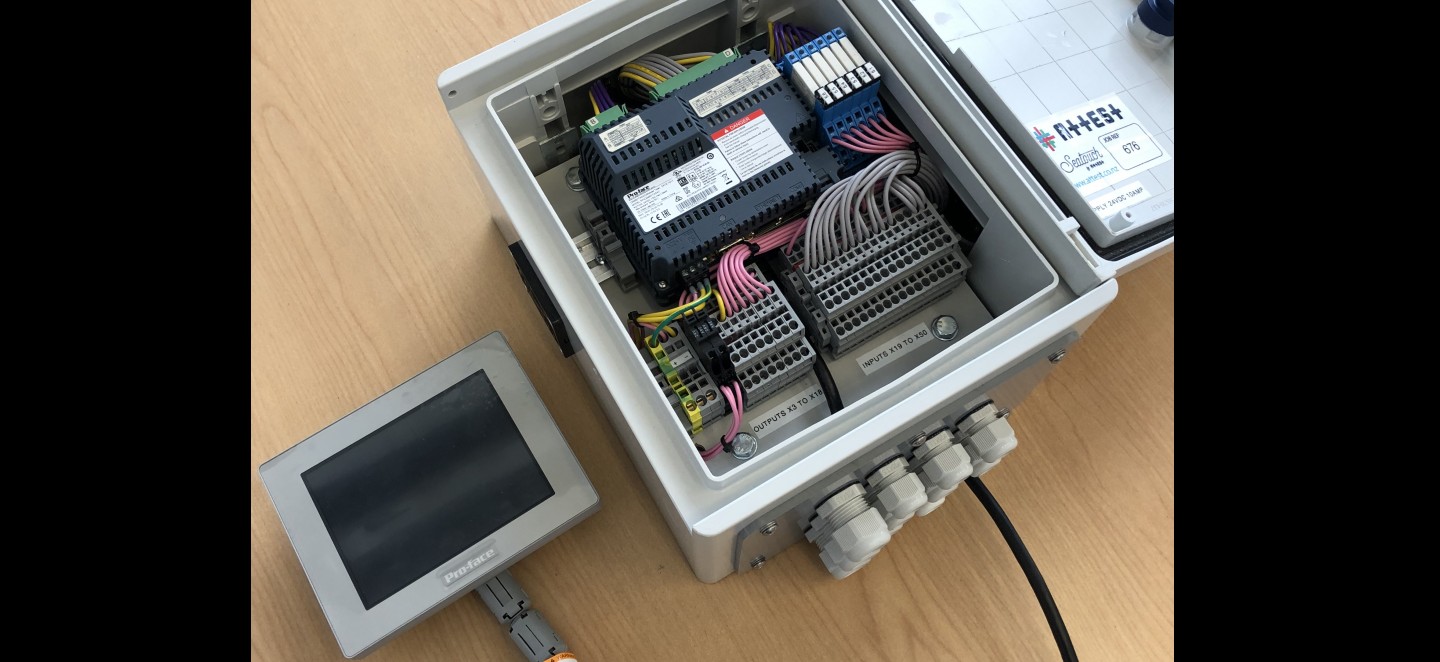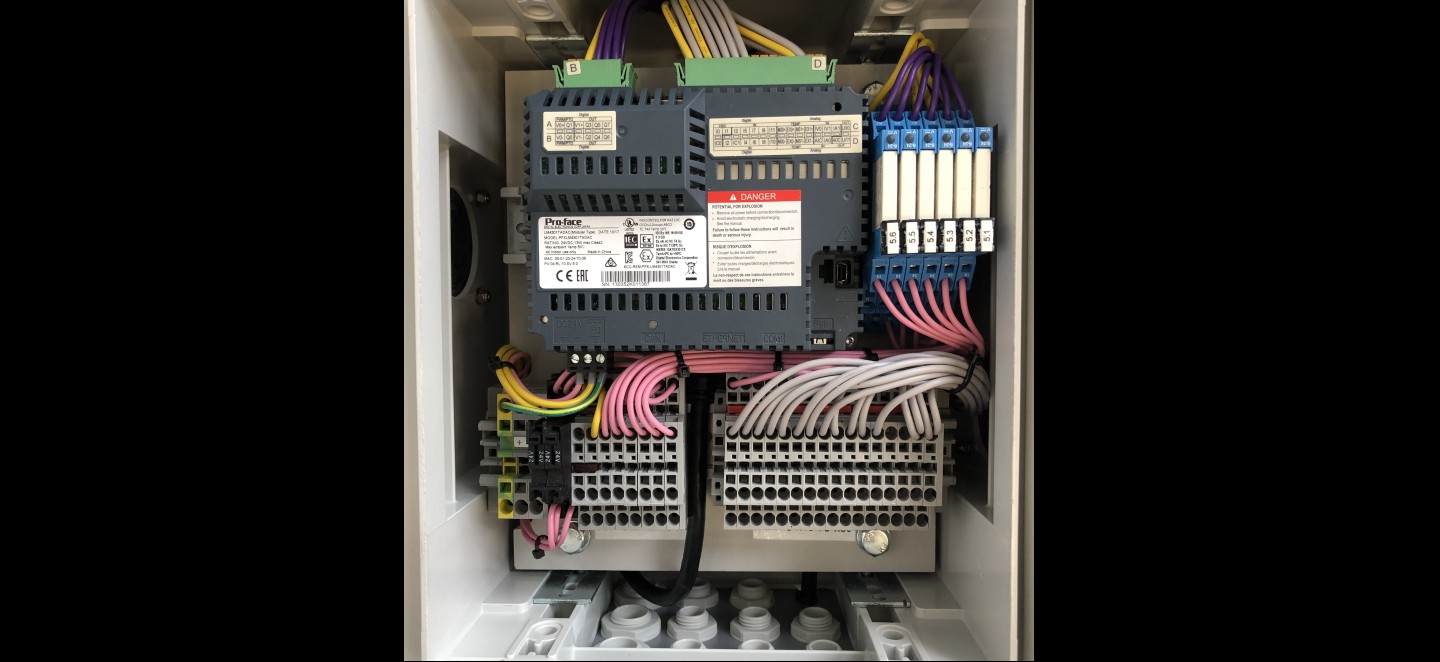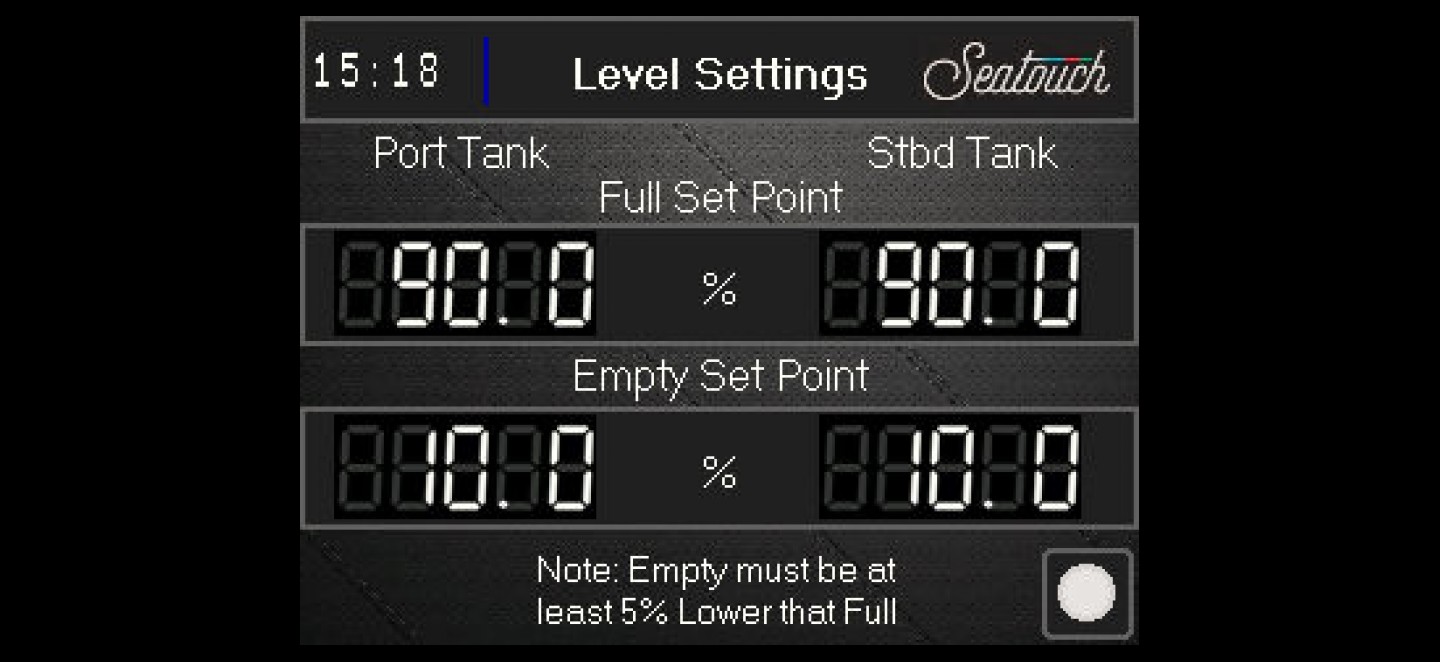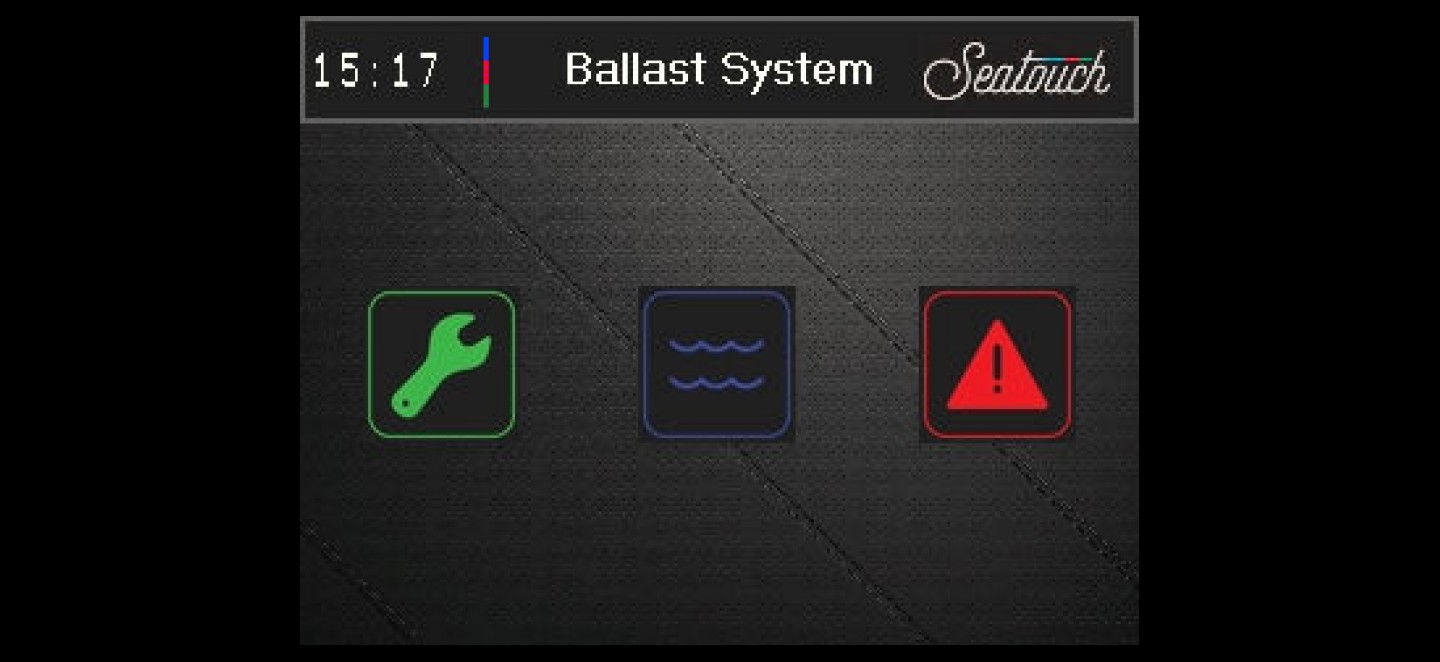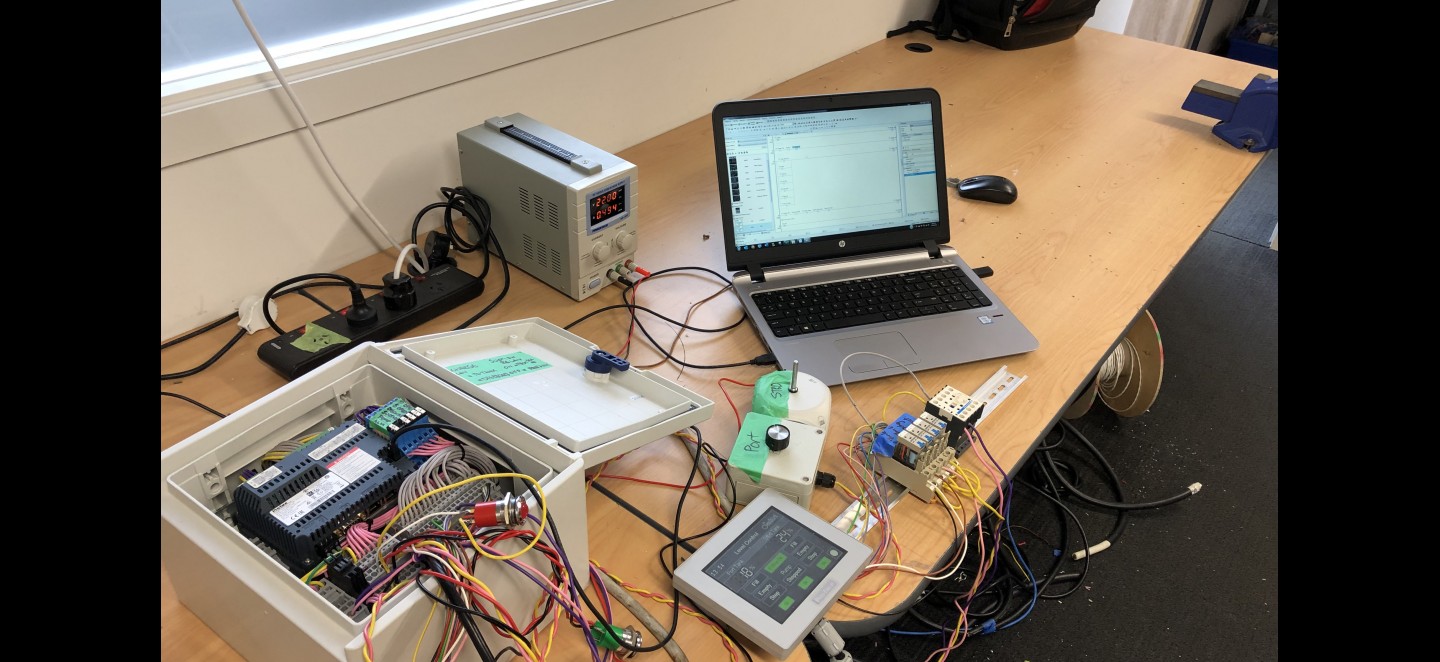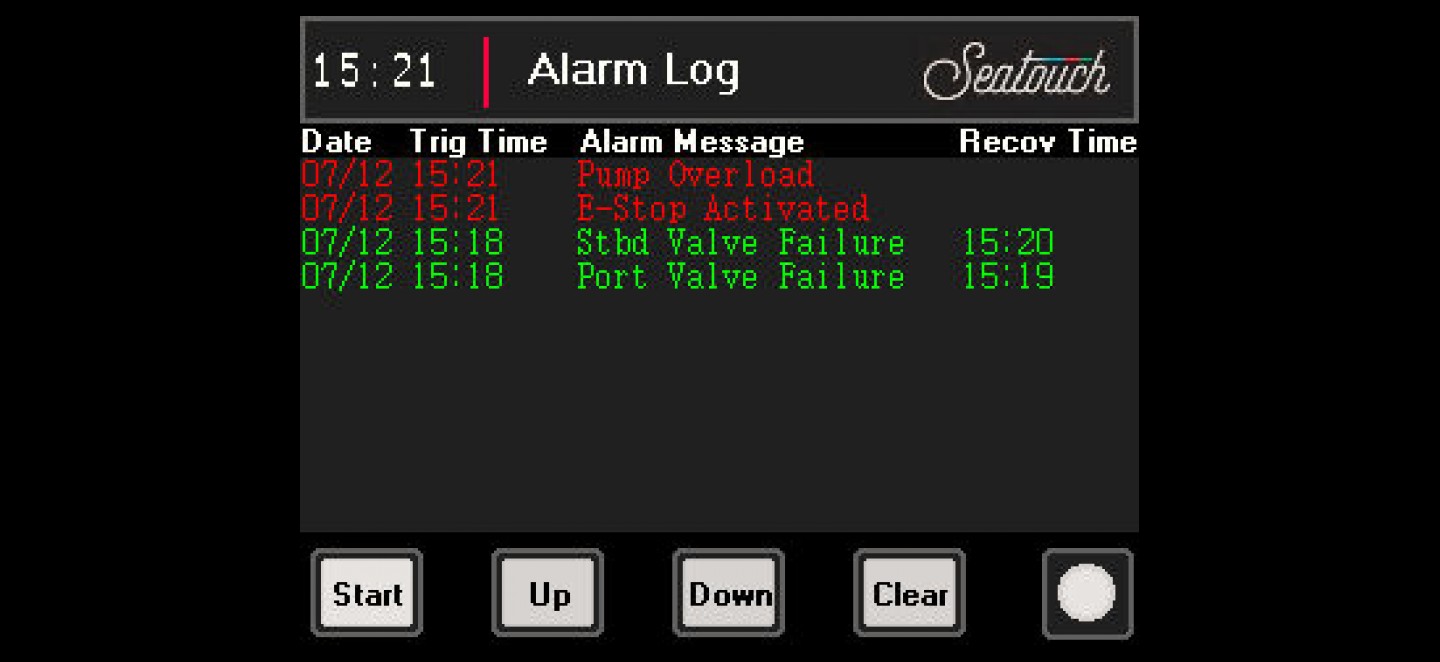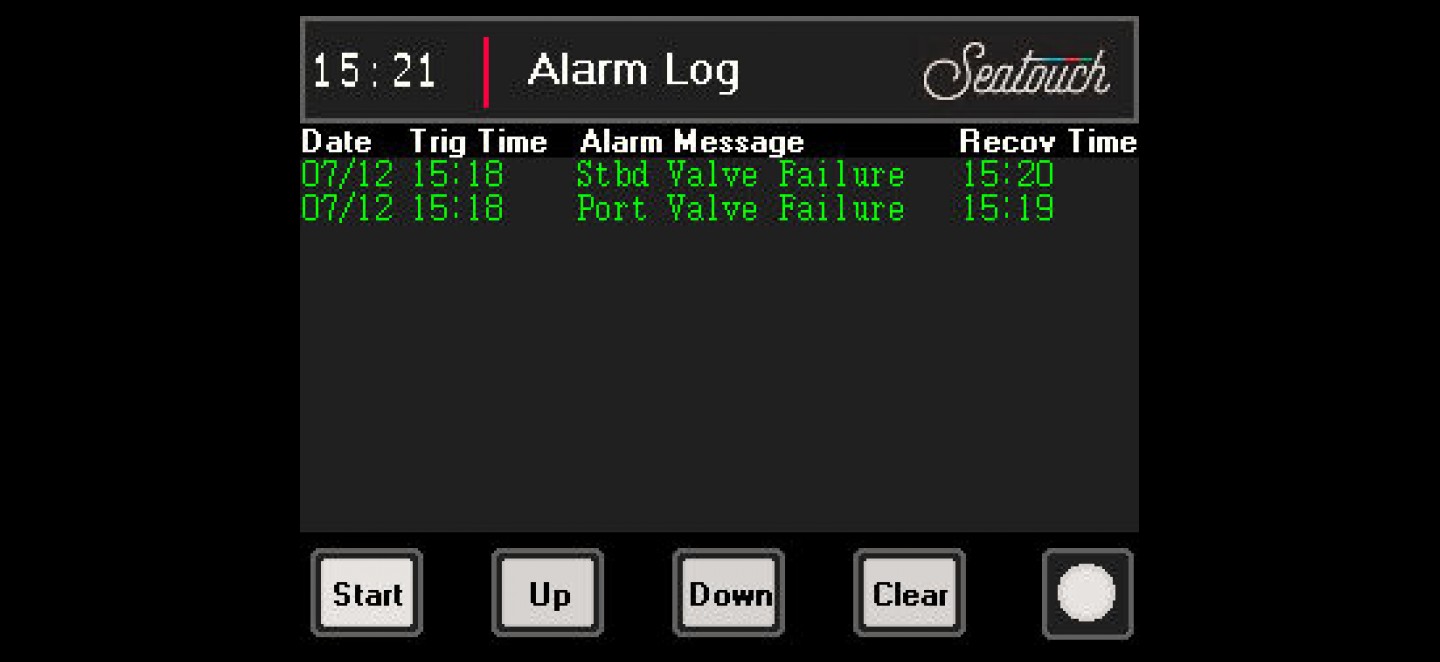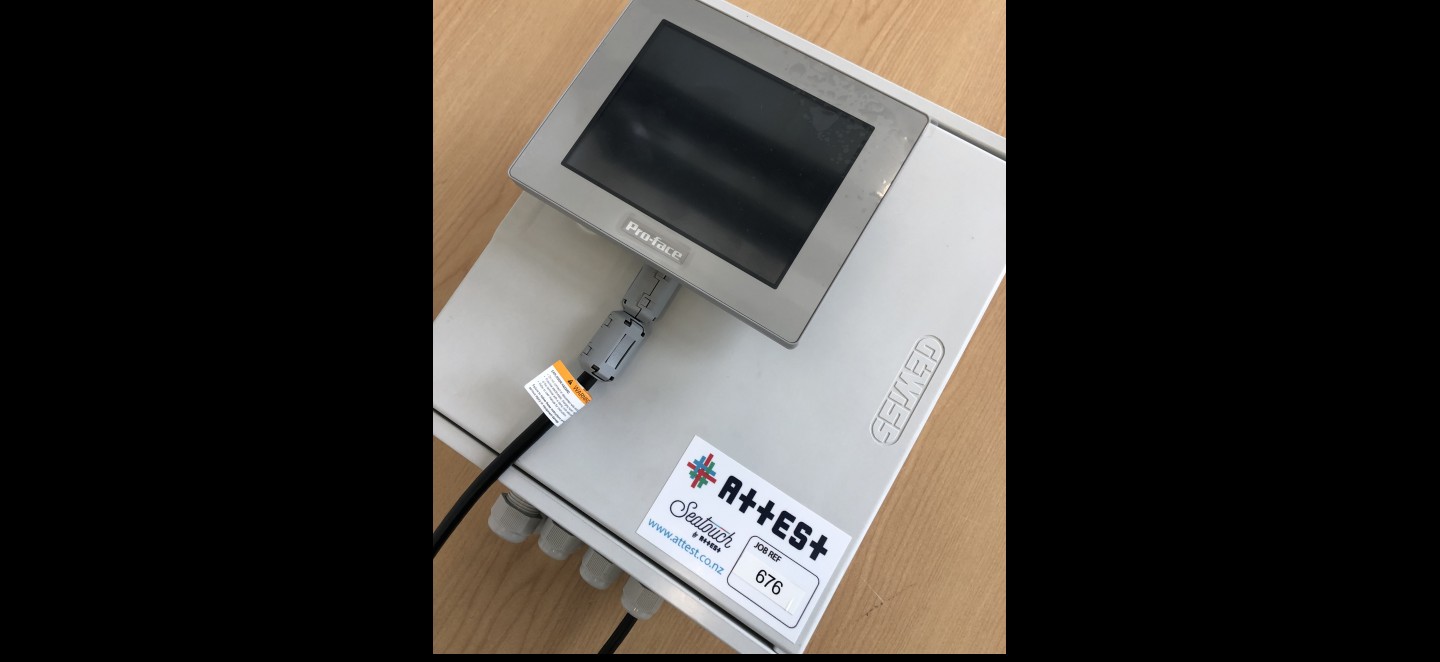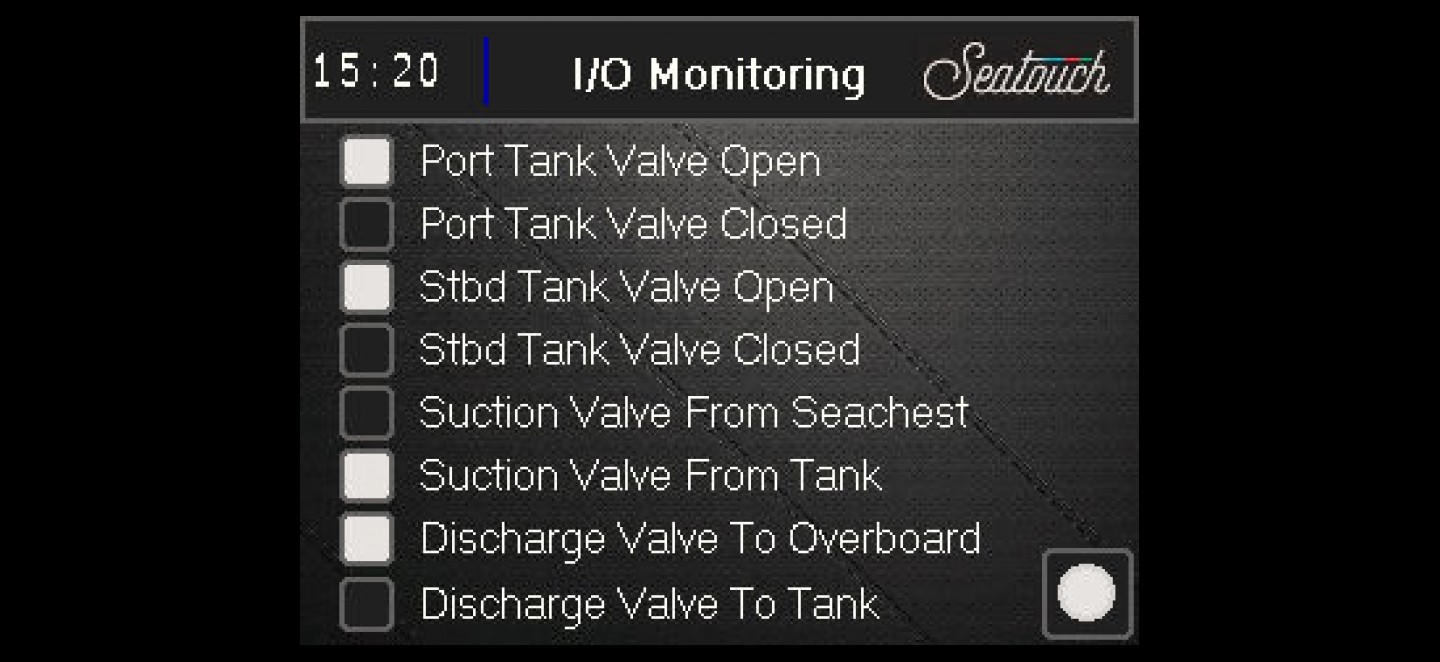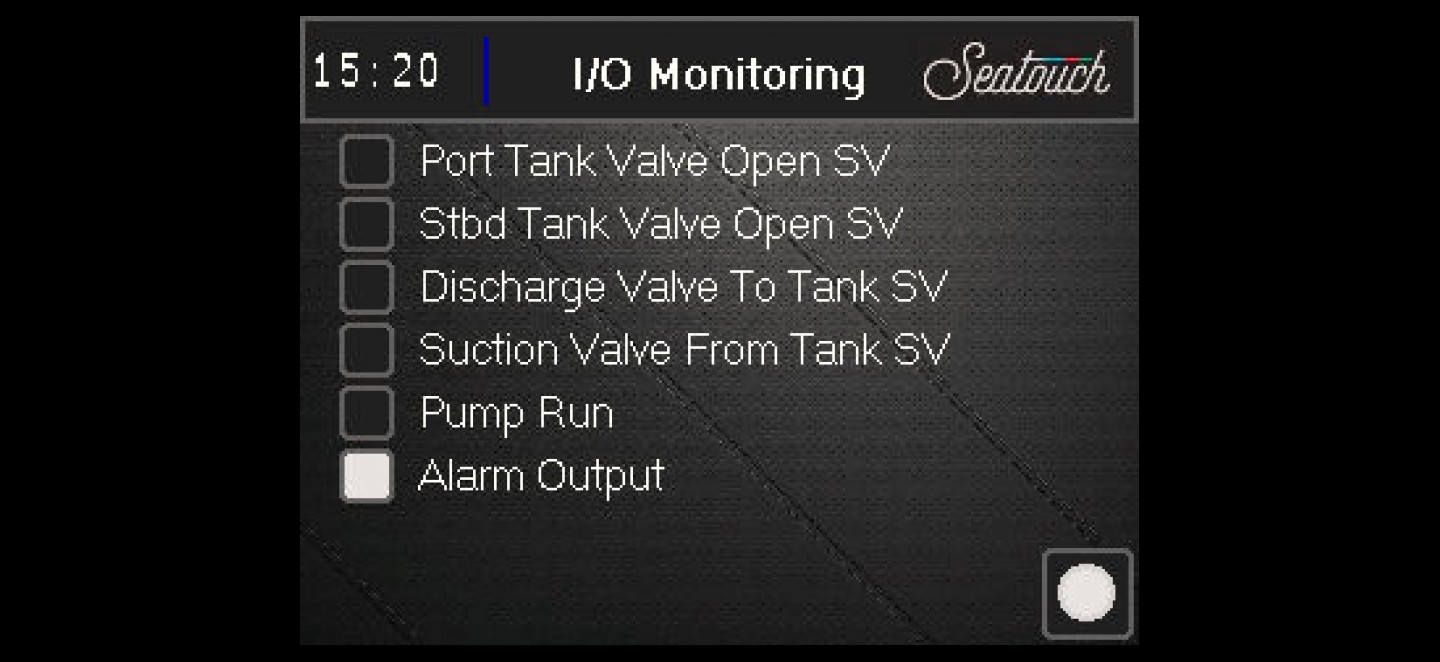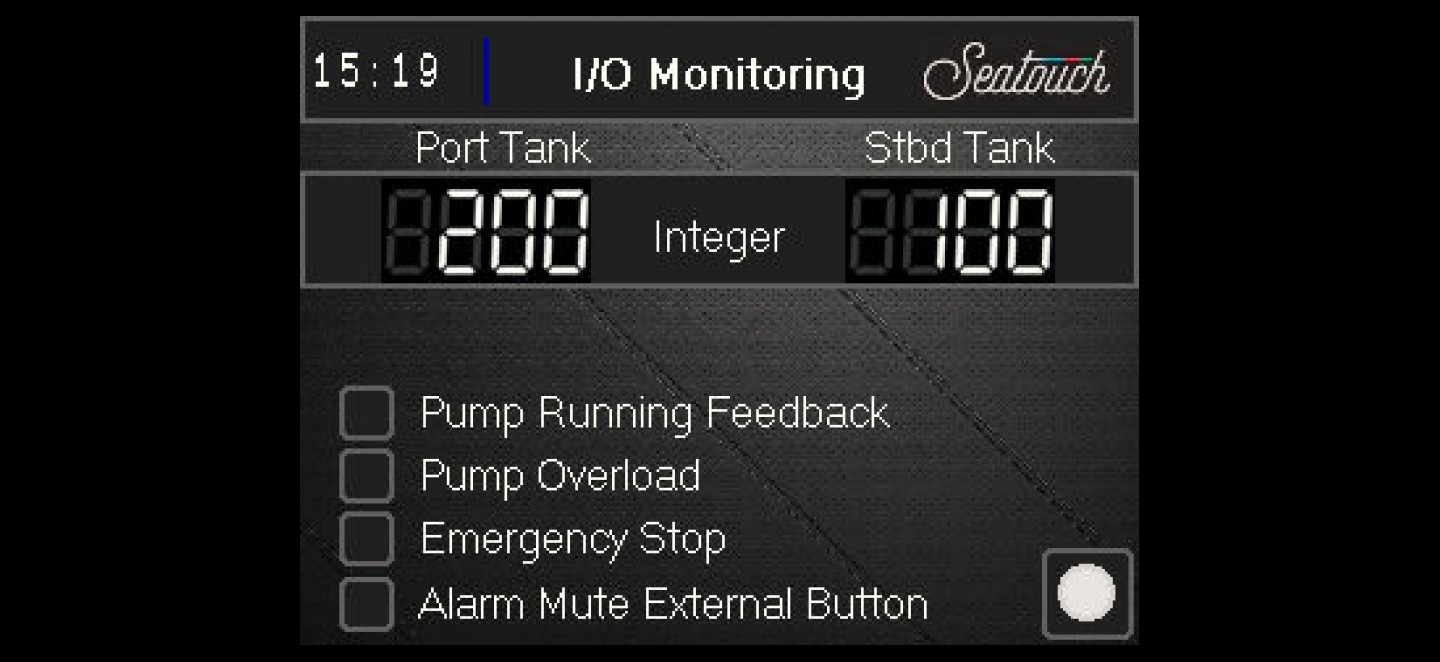 Ballast Control System
Creation of a compact, feature-rich Seatouch ballast control system
Designed and built for the mussel harvester "Vanguard" built by Q-West Boat Builders this ballast control system ensures pumps & valves work together to shift 24-tonnes of seawater.
The operator simply selects the tank, & level of ballast water to be pumped in then presses FILL! While mussels are harvested they pump the ballast water out - again by setting a desired level and pressing 'Empty Tank' - Its that simple.
Packaged and tested ex. works it was installed & commissioned entirely by the client. This required us to conduct rigorous bench testing - simulating the motorized valves responding to open/close commands & the Seatouch system warning if those valves failed to achieve the position ordered. This testing ensured it worked 'out of the box' & did not require on-site re-programming.
Delivered with detailed drawings and operators manual we trust it will be easy to maintain and look forward to years of trouble free operation.
We were delighted with this opportunity to work with Q-West Boat Builders and look forward providing control solutions when needed. If your interested in this system, of have a general control & monitoring inquiry please get in touch to see if we can help.
Check out Vanguard at the Q-West site