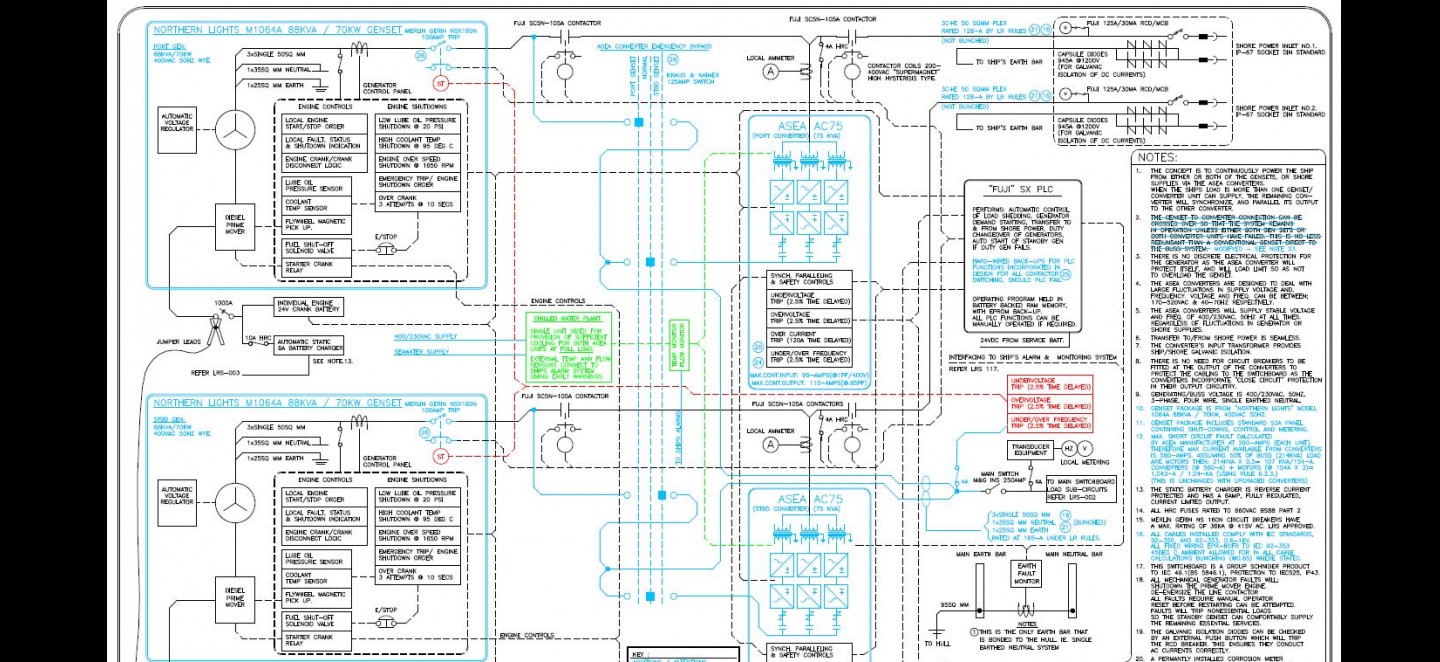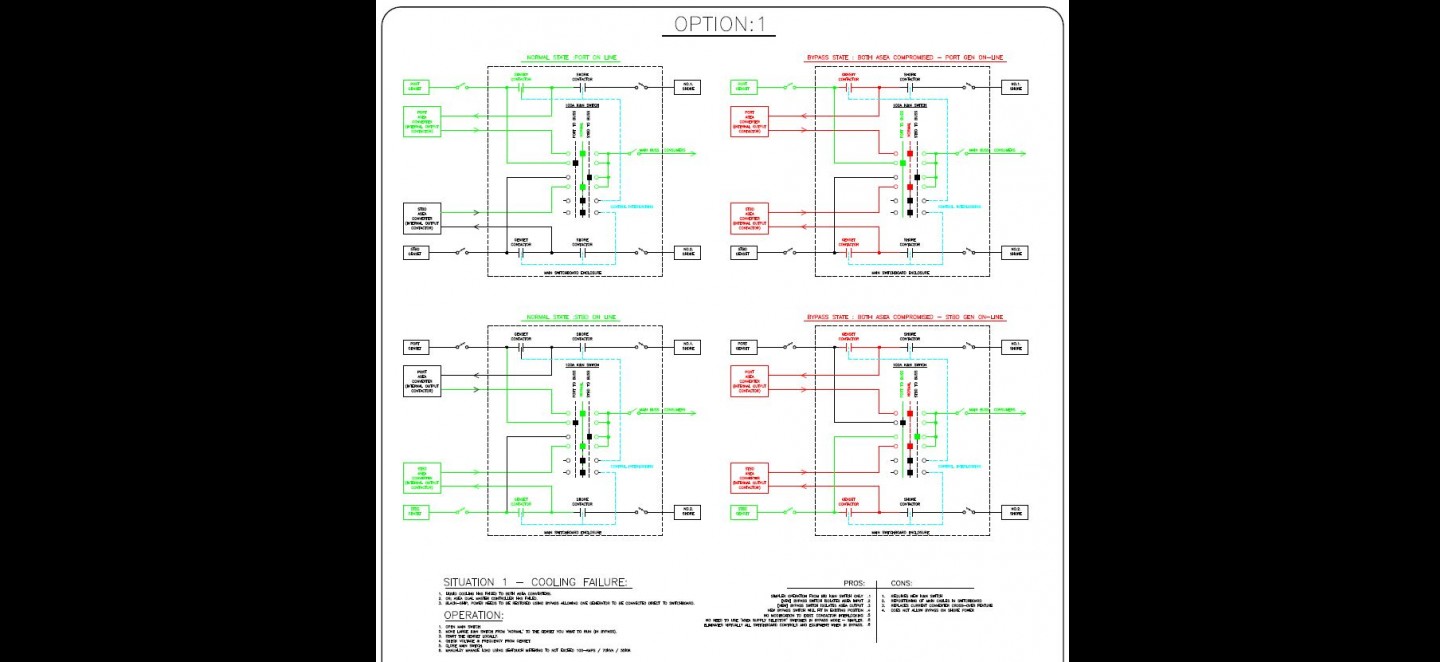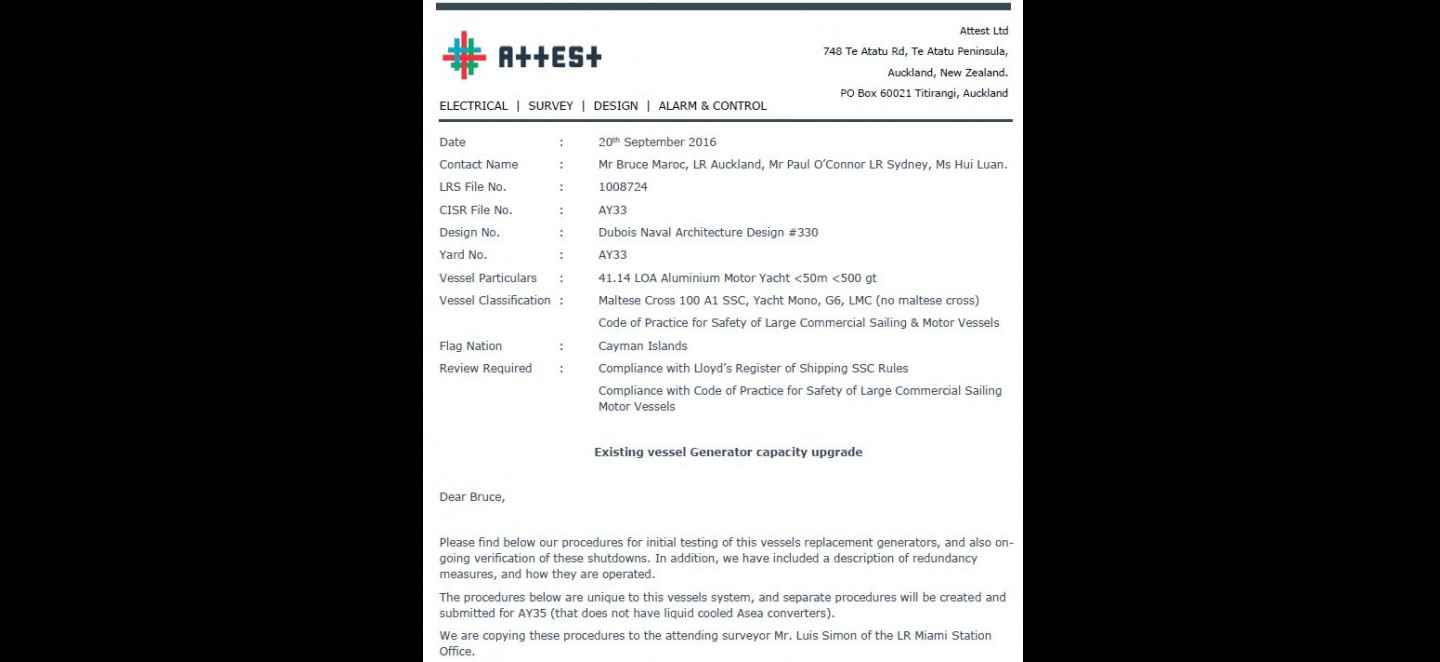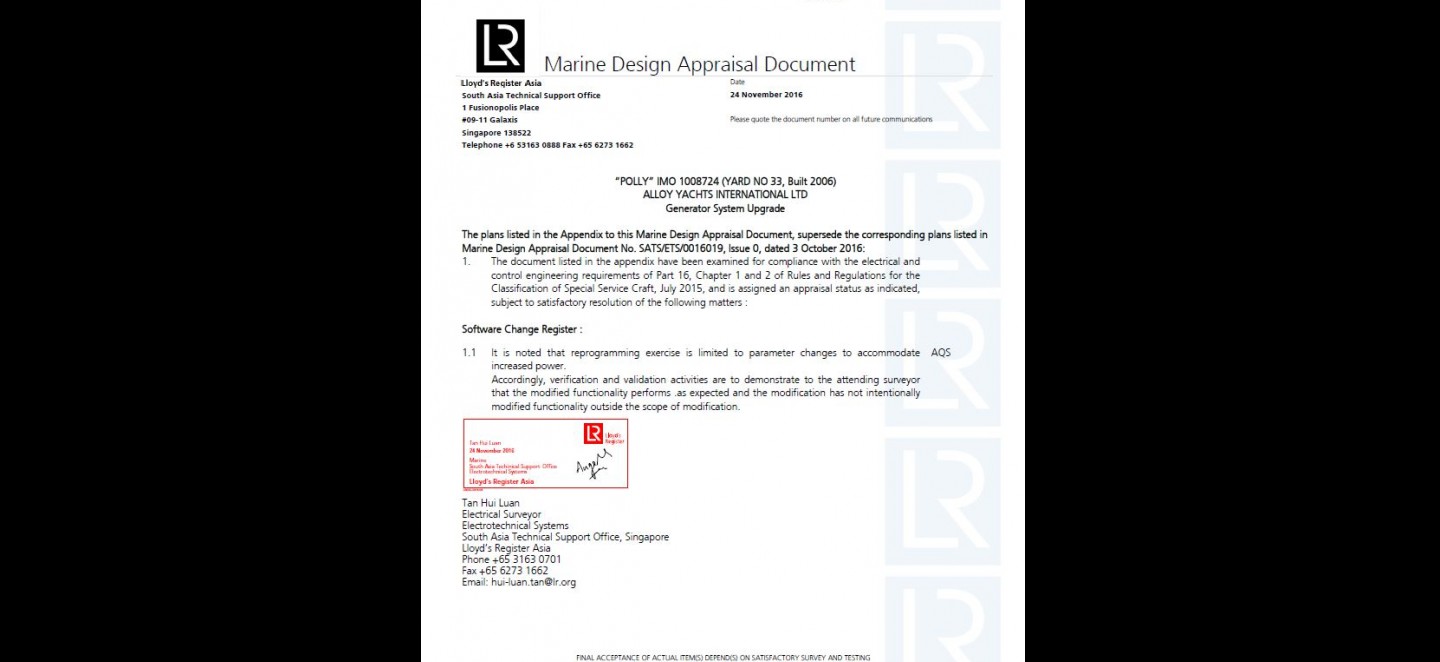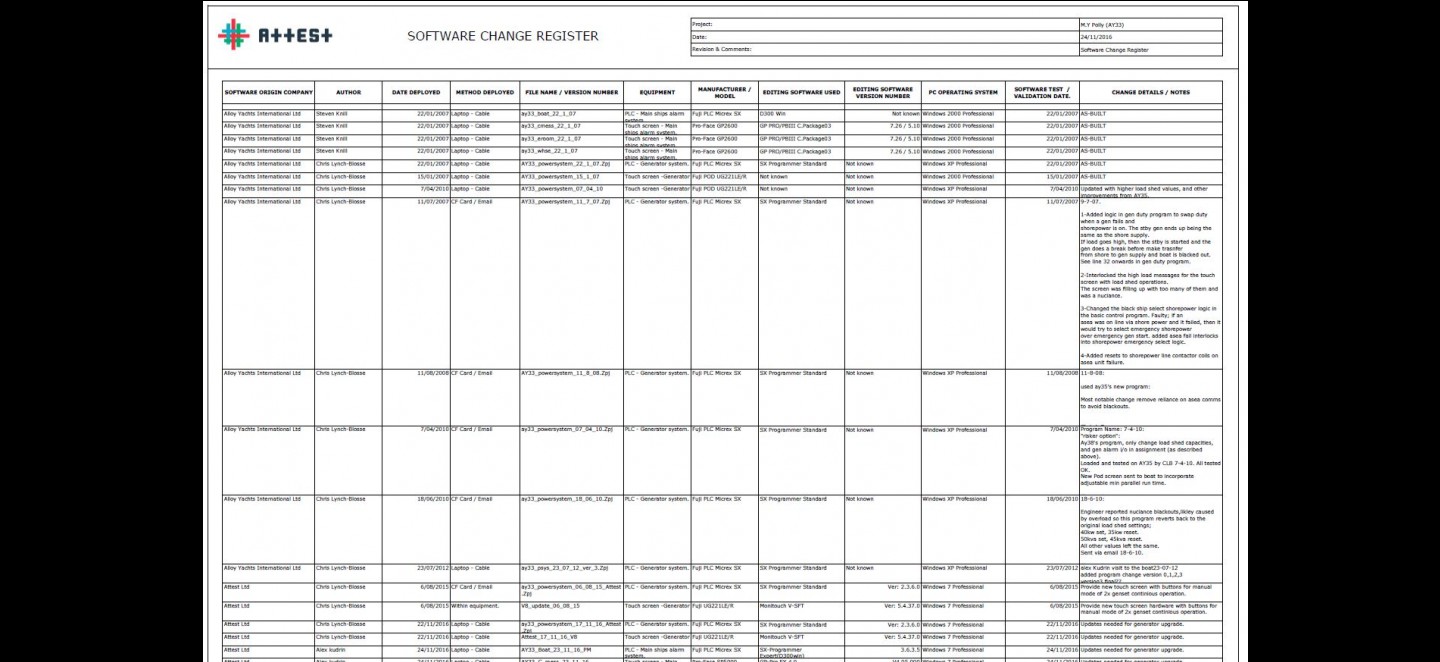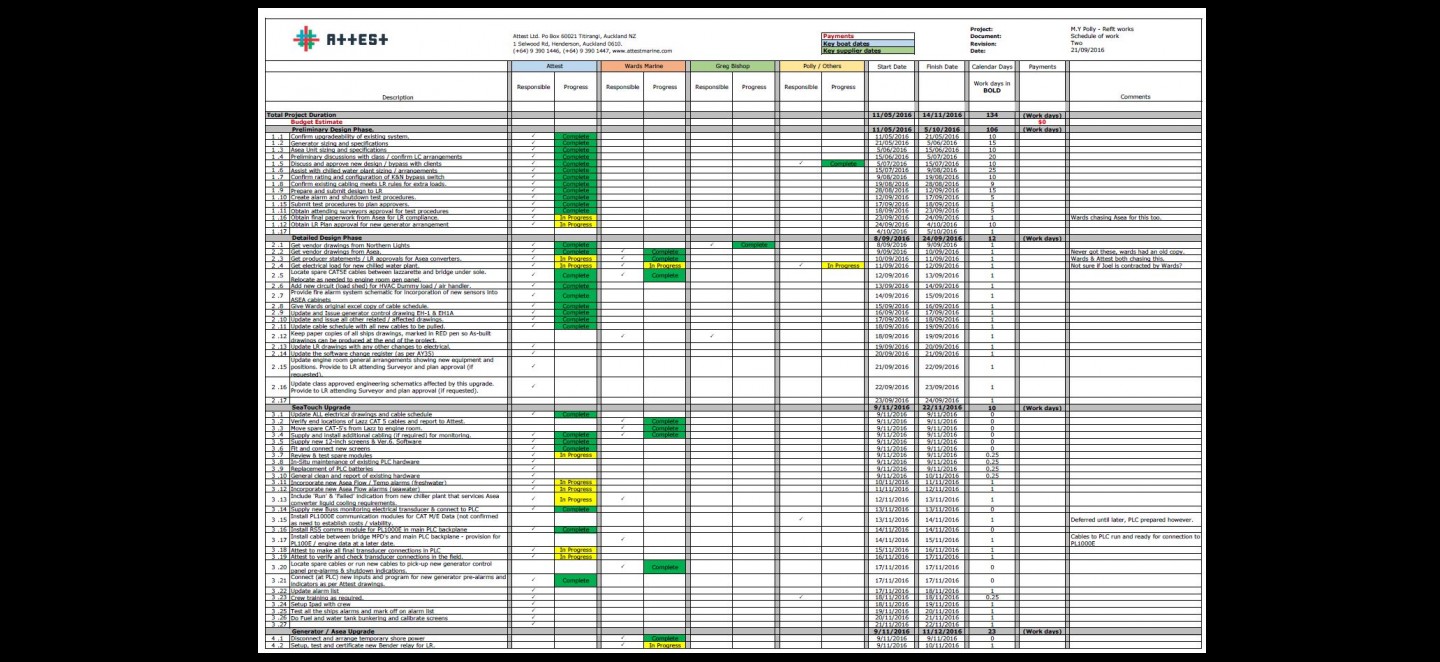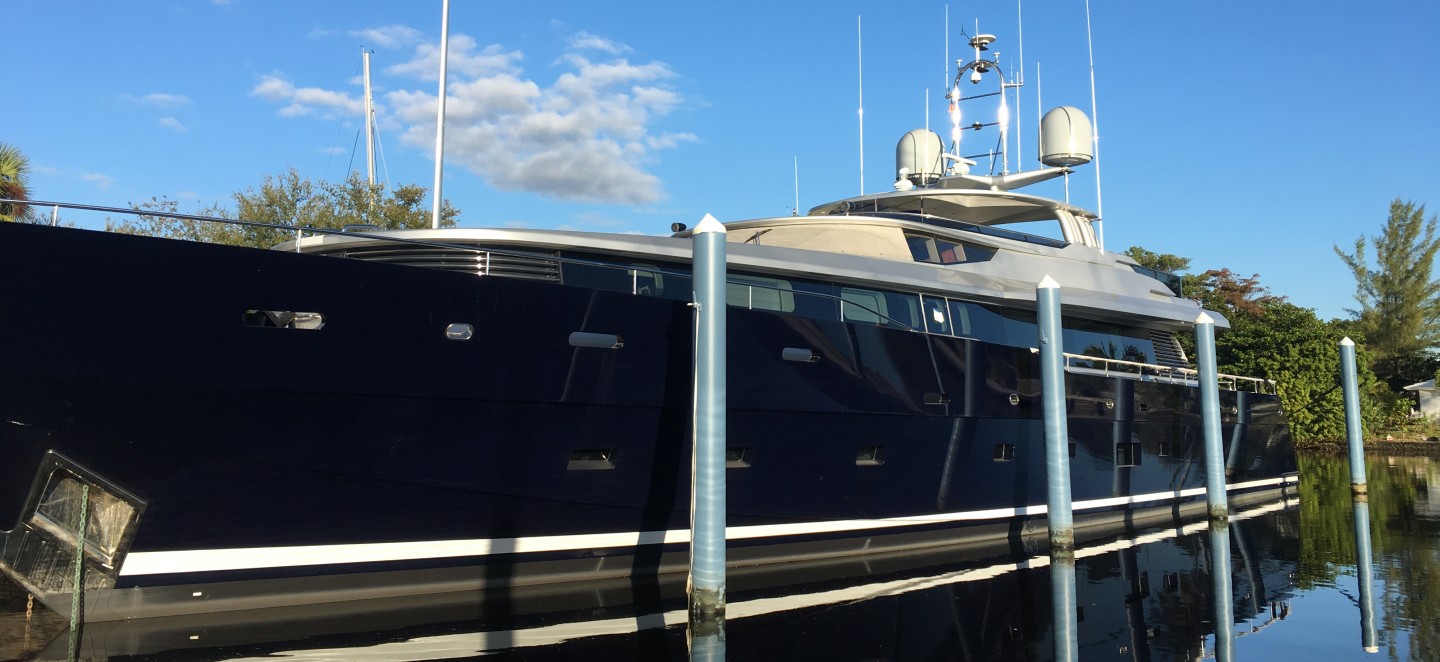 M.Y Polly - Generator Upgrade
During her recent 10-year refit Polly received larger Northern Lights Generators and New, liquid-cooled Asea converters
Into
At 10-years Polly required new generators and had inherited more with the addition of serious hydraulic pumps to operate at-rest stabilizers so she was looking for a boost in power. As the original engineers of her system (while employed at Alloy Yachts) we knew her design and installation intimately - enabling us to provide electrical engineering, complete all Lloyds' plan approvals, & work with local installers to commission her new system.
Back Story
Unique to AY builds - Polly's generators are continuously routed through Asea converters ensuring frequency locked, clean, UPS quality power is available to all consumers - whether on shore or generator power. Generator paralleling is achieved as both Asea converters are continuously synchronized for 50/50 load and var-sharing. Any generator speed variations are mitigated by the converter, meaning NO flickering lights for the owner to notice.
Improvements
The 45Kw air-cooled Asea converters were replaced with 65Kw liquid cooled units for a total generating capacity of 130EKw. The liquid cooled converters significantly reduced heat in the engine room - the status of that cooling water constantly monitored by the ship's Seatouch alarm, monitoring & control system.
Under new scrutiny from Lloyds, and recent problems with the Asea converters, a full electrical bypass was designed and installed allowing either generator to connect directly to the ship's buss.
Powered by new 70Kw Northern Lights generators she now operates almost entirely on a single generator/Asea converter, with peak loads mitigated by her 8-stage automatic load shedding system.
The upgraded capacity was easily handled by her existing mains cables and switchgear due to a conservative original design and our ability to re-engineer that design proving to Lloyd's it was up to the task.
Our role
Consult and identify where existing system was lacking
Provide improvement options for consideration by crew and project managers
Design Concept, seek approval & Specify equipment
Create converter electrical bypass system
Project planning - coordinating with three other USA based installers
Electrical engineering - Working drawings
Handling all electrical aspects of Lloyd's Plan Approval
Modification of PLC & Touch screen programs to suit new arrangement
Create testing and validation procedures for alarms, shutdowns and safeties - LR Approved
Conduct load bank testing for system break-in
Participate in LR Class trials and general commissioning
Project Wrap
Requiring a team in Ft Lauderdale over a 1-month period, preceded by design and programming from our Auckland office made for demanding times but a VERY satisfying result. Pleased to say that we delivered this upgrade on-time and within budget receiving good feedback from the ships engineer.
We look forward to supporting Polly whether it's via our internet connection to Seatouch, providing custom AY electrical parts, or simply just answering the phone when they call.
For more information on this project, or for a costed proposal please Get in touch.