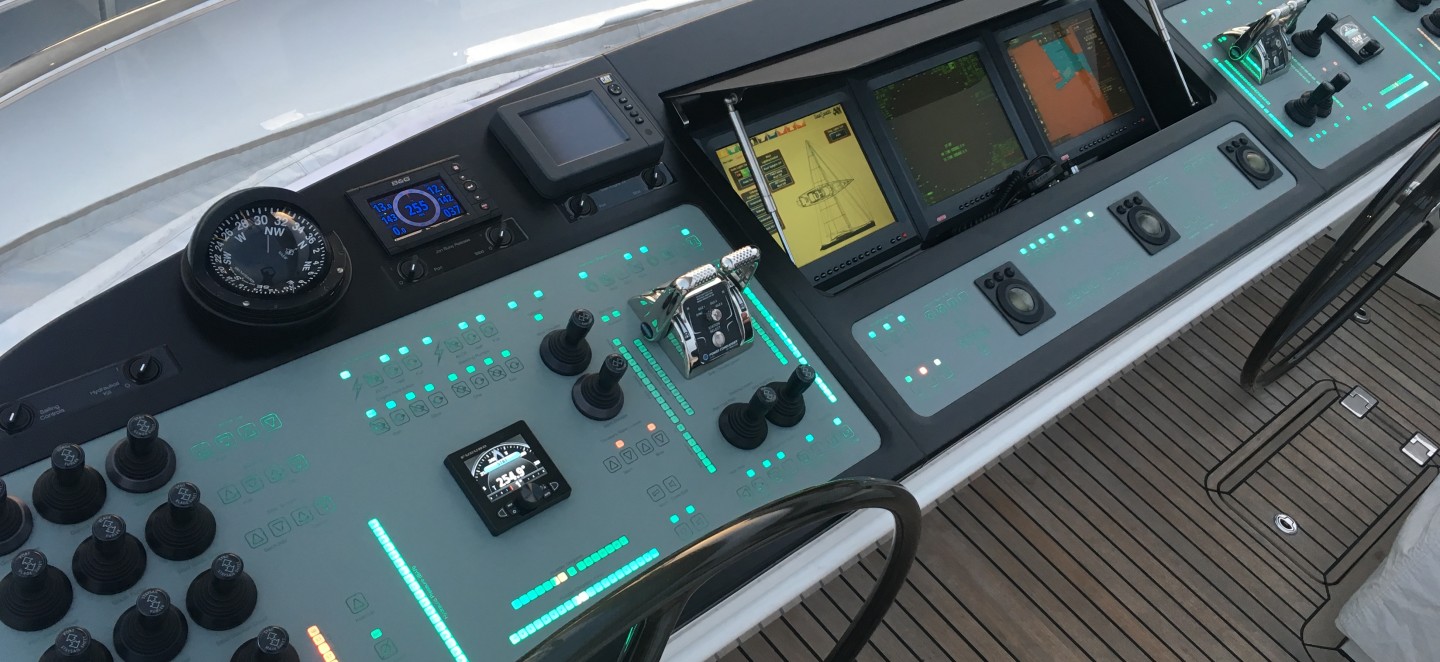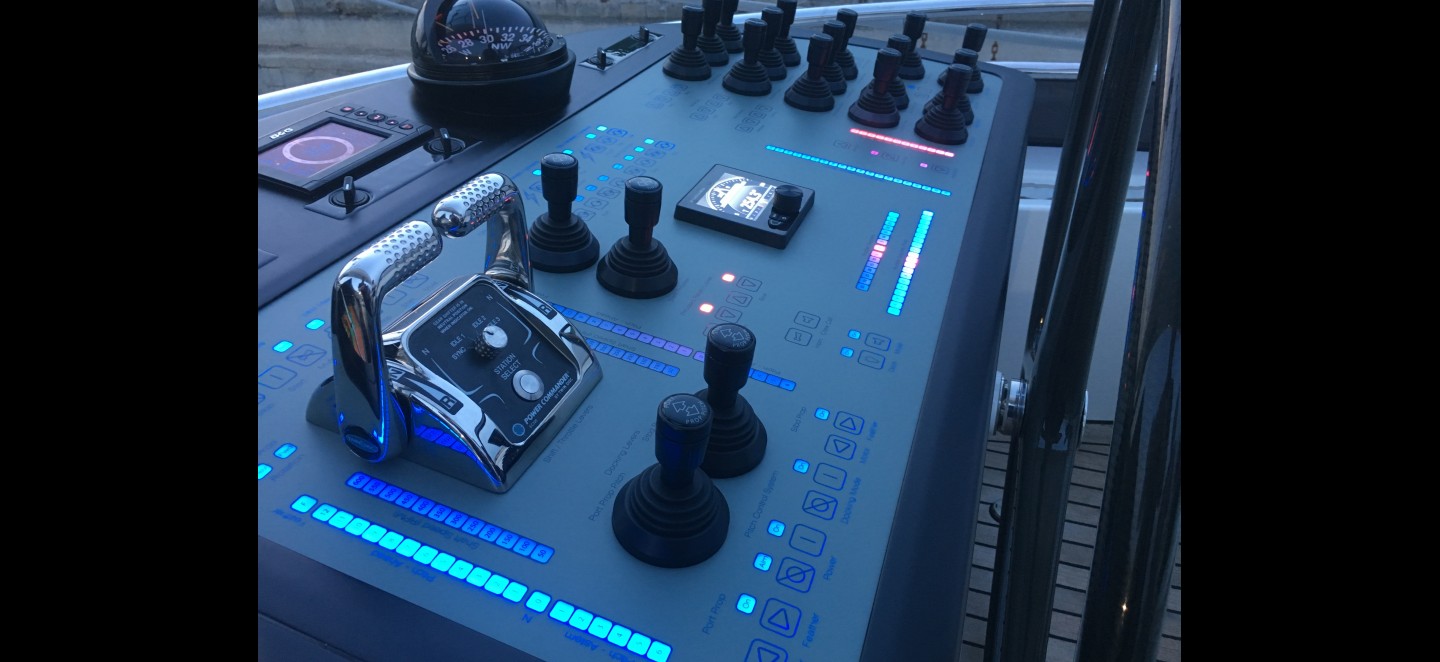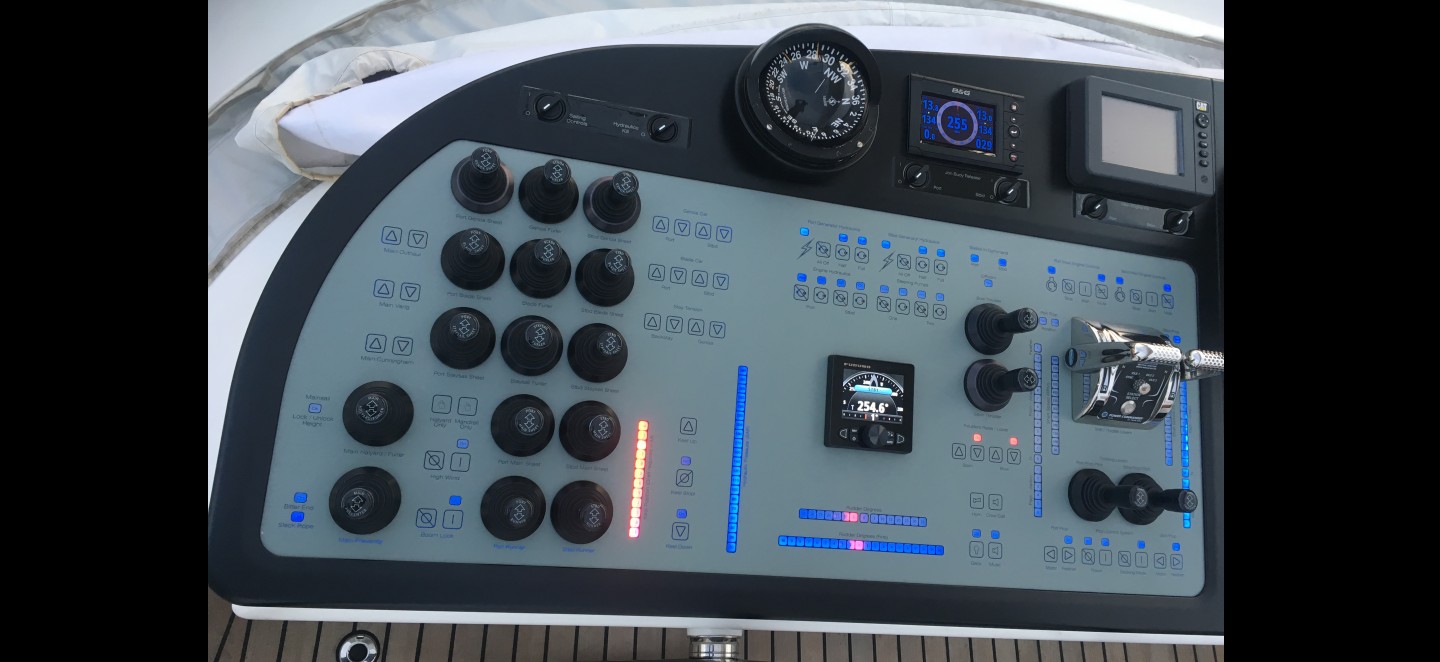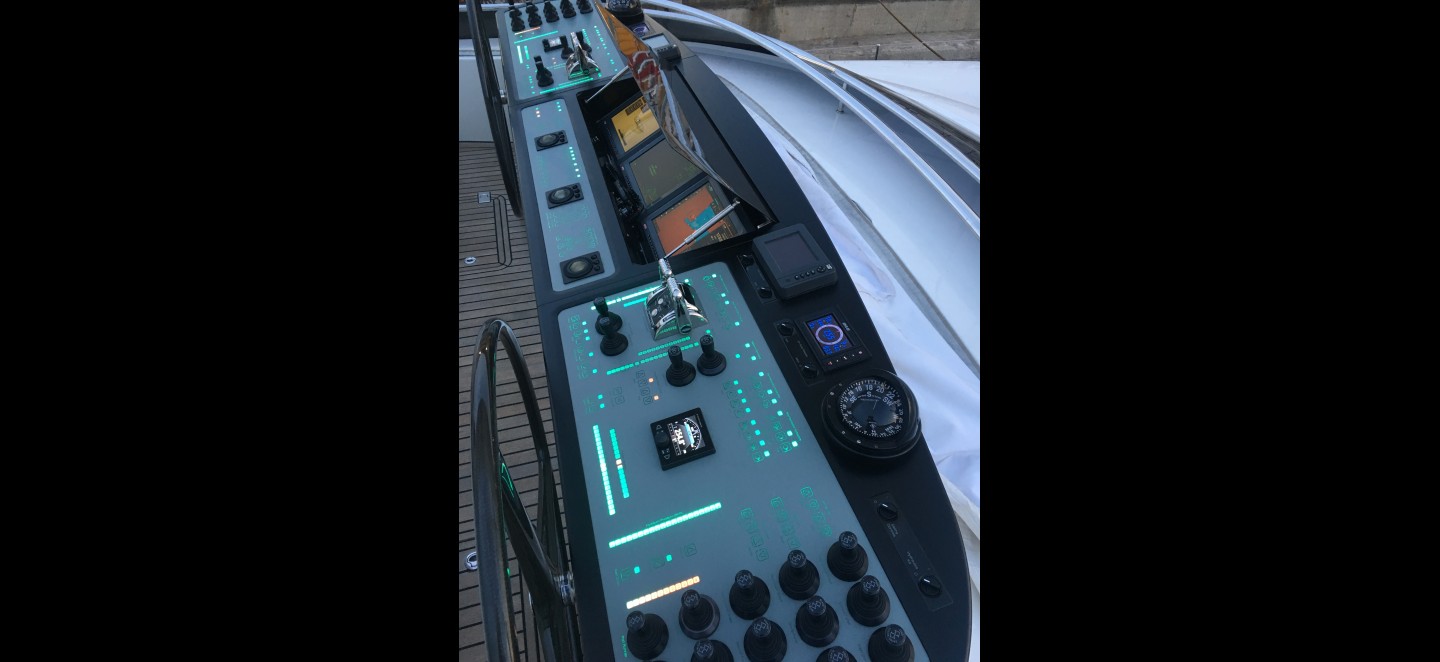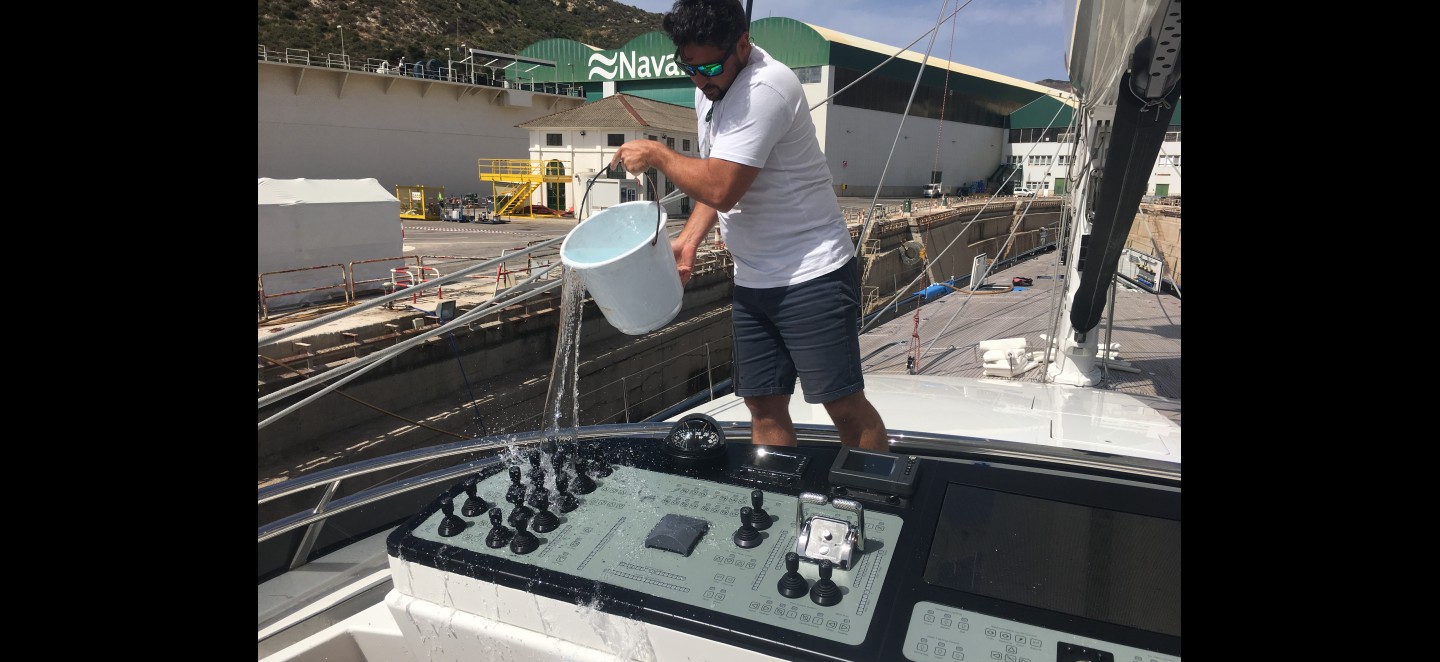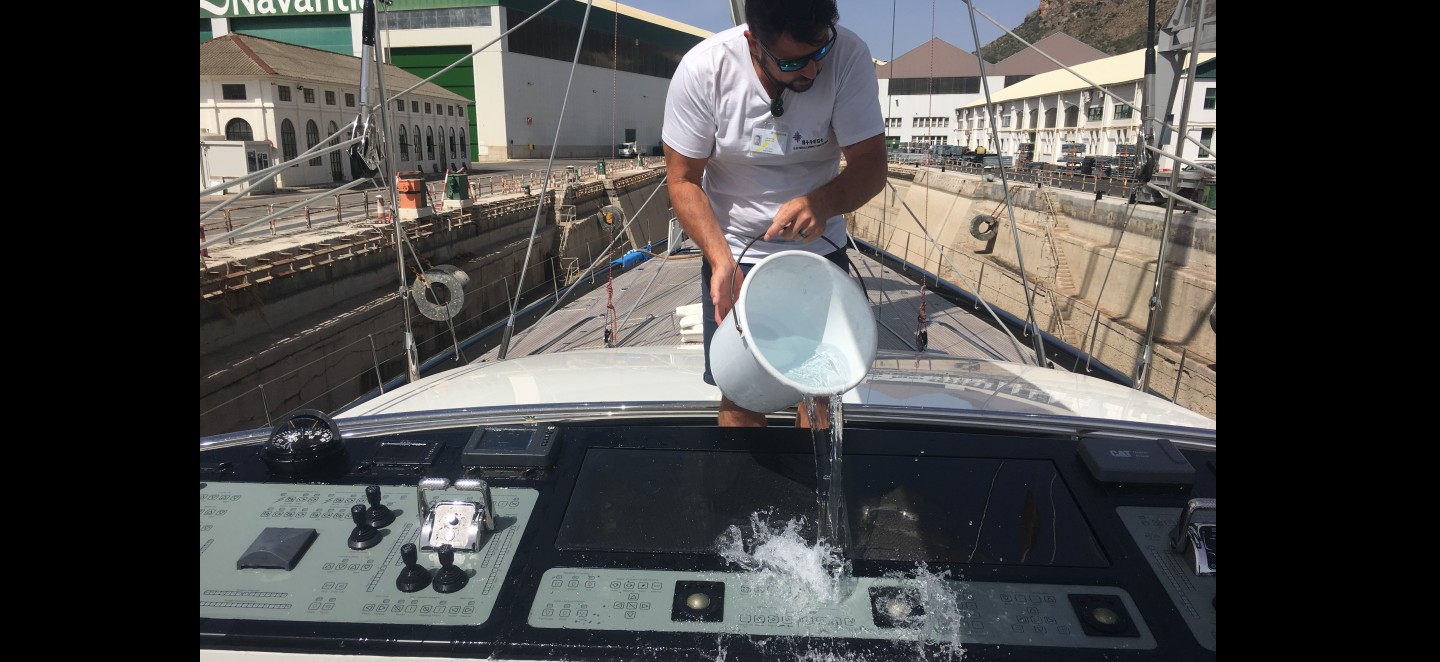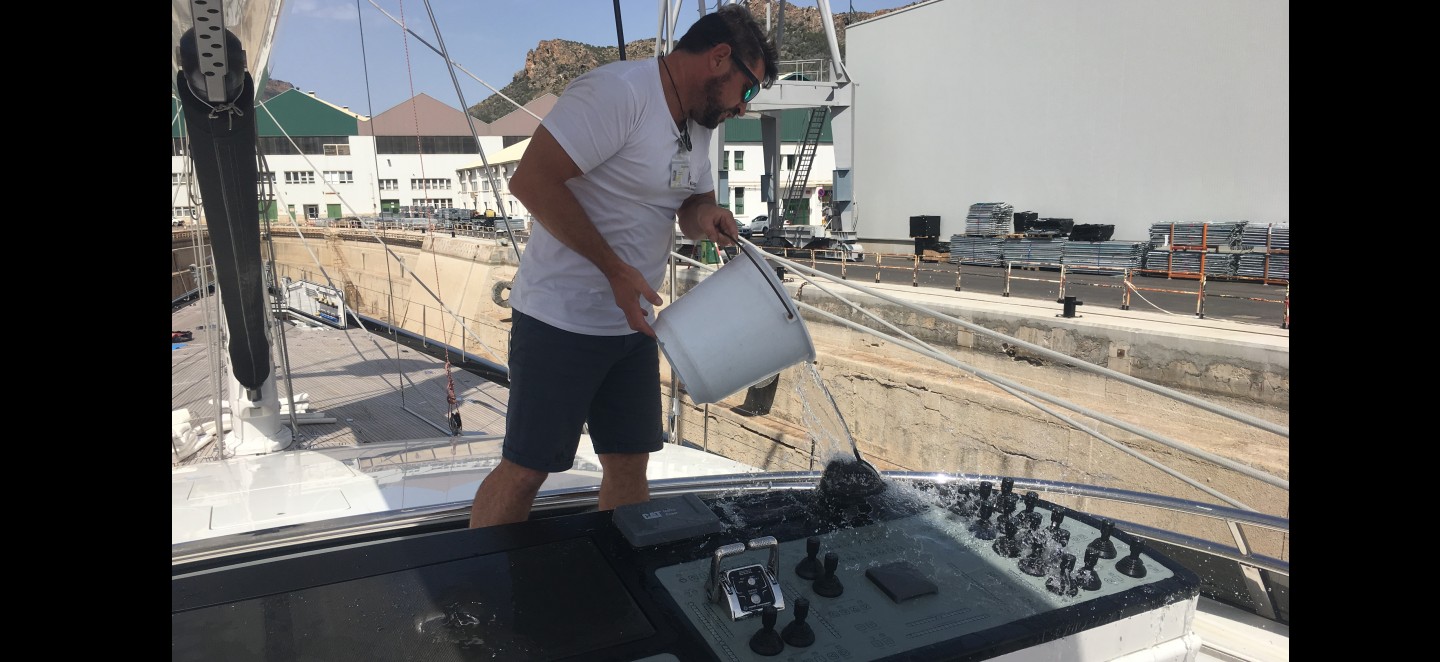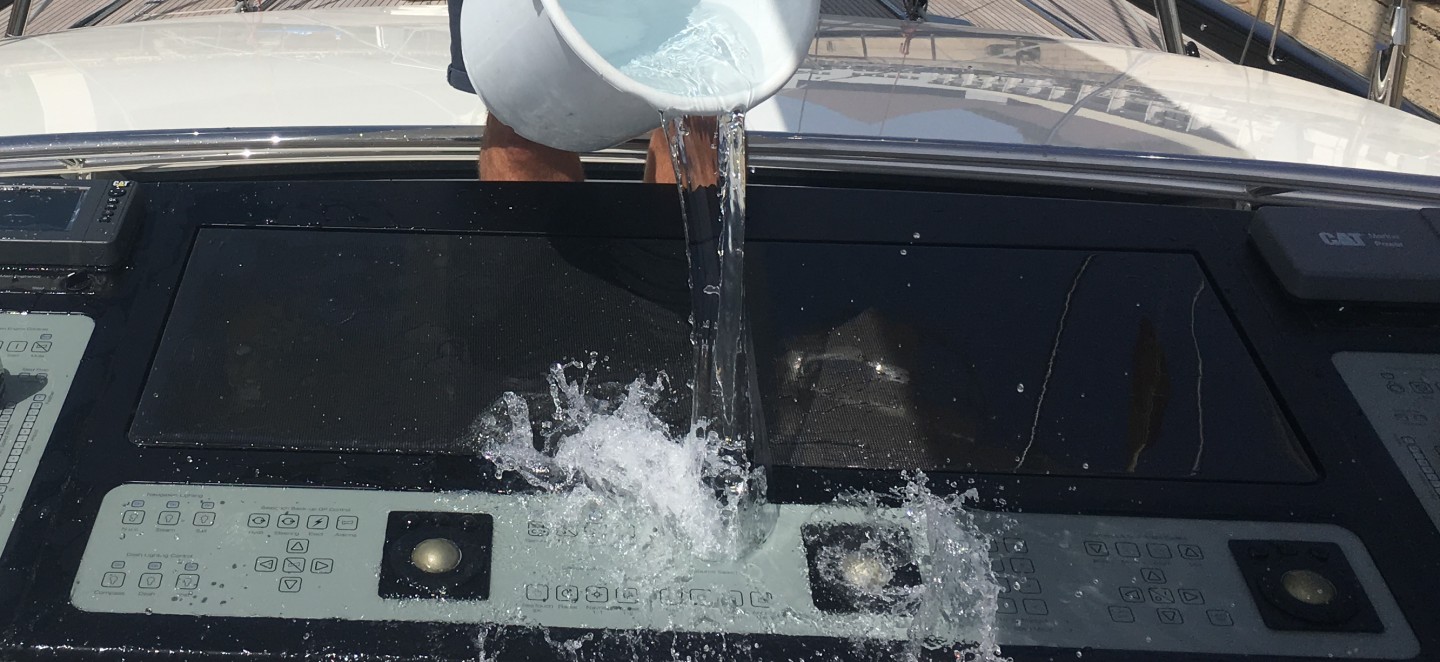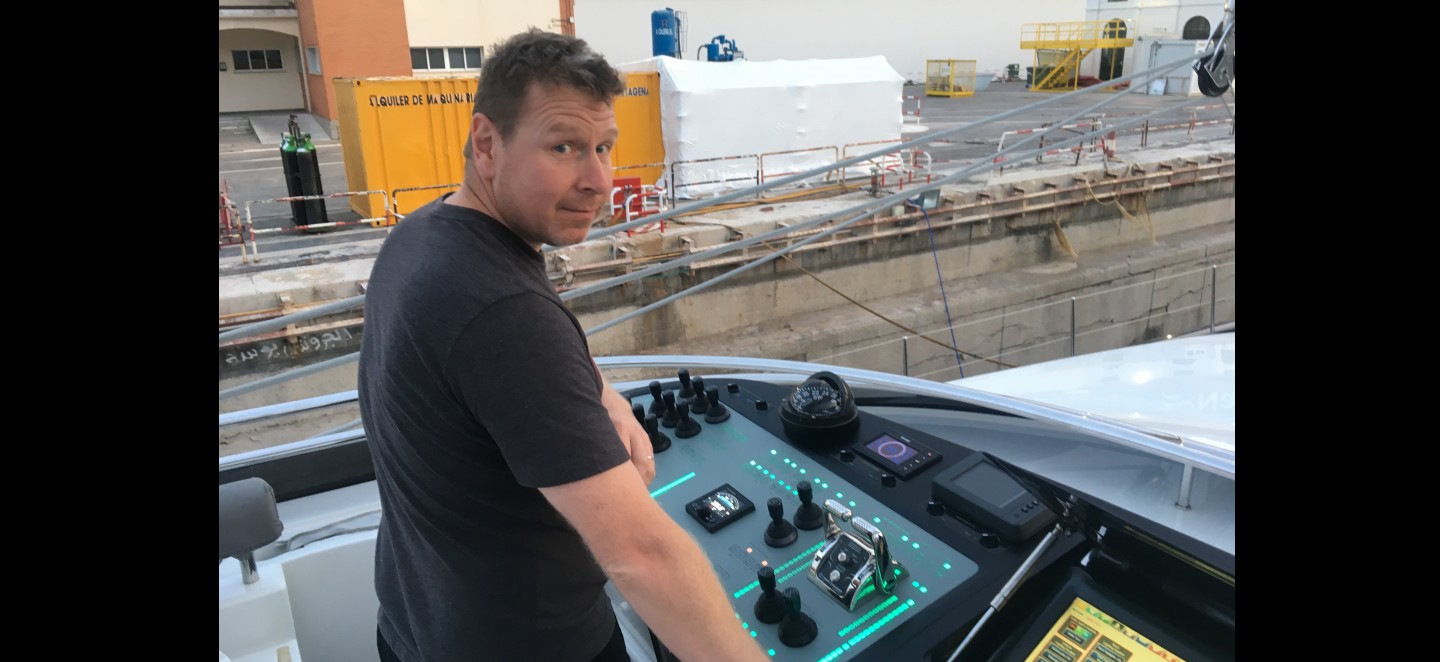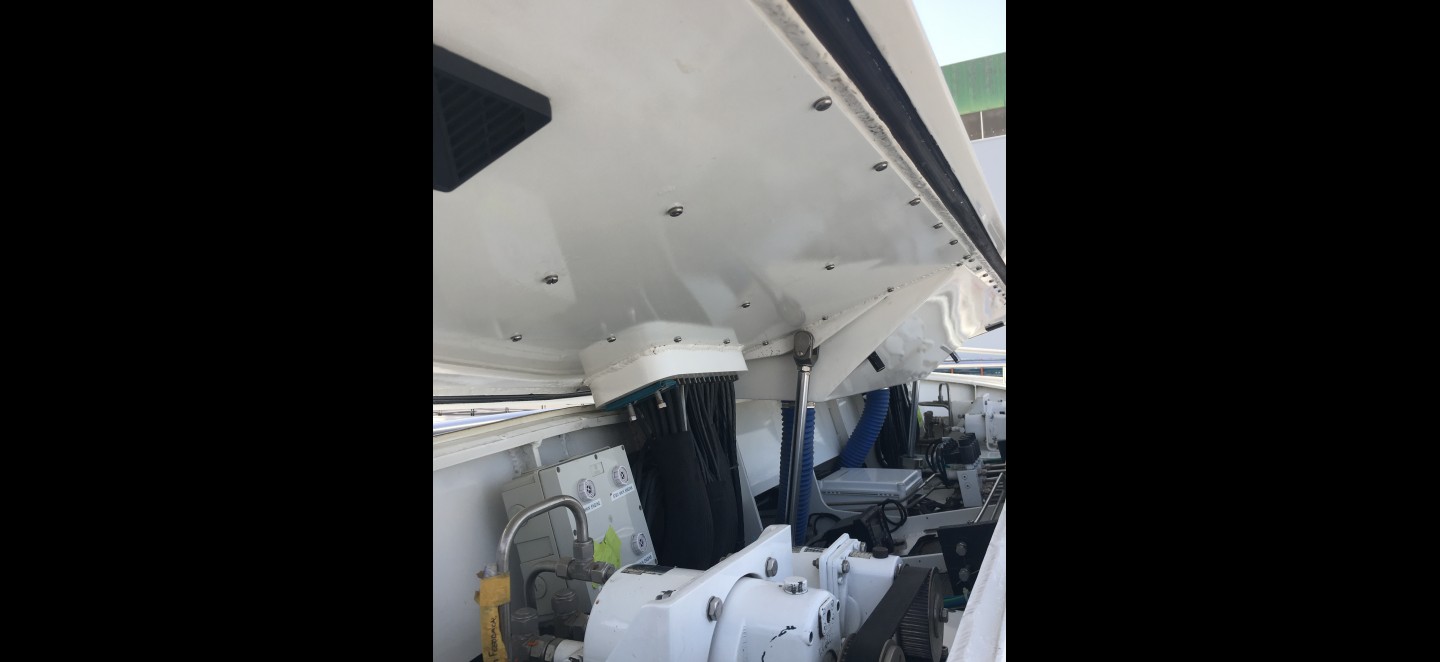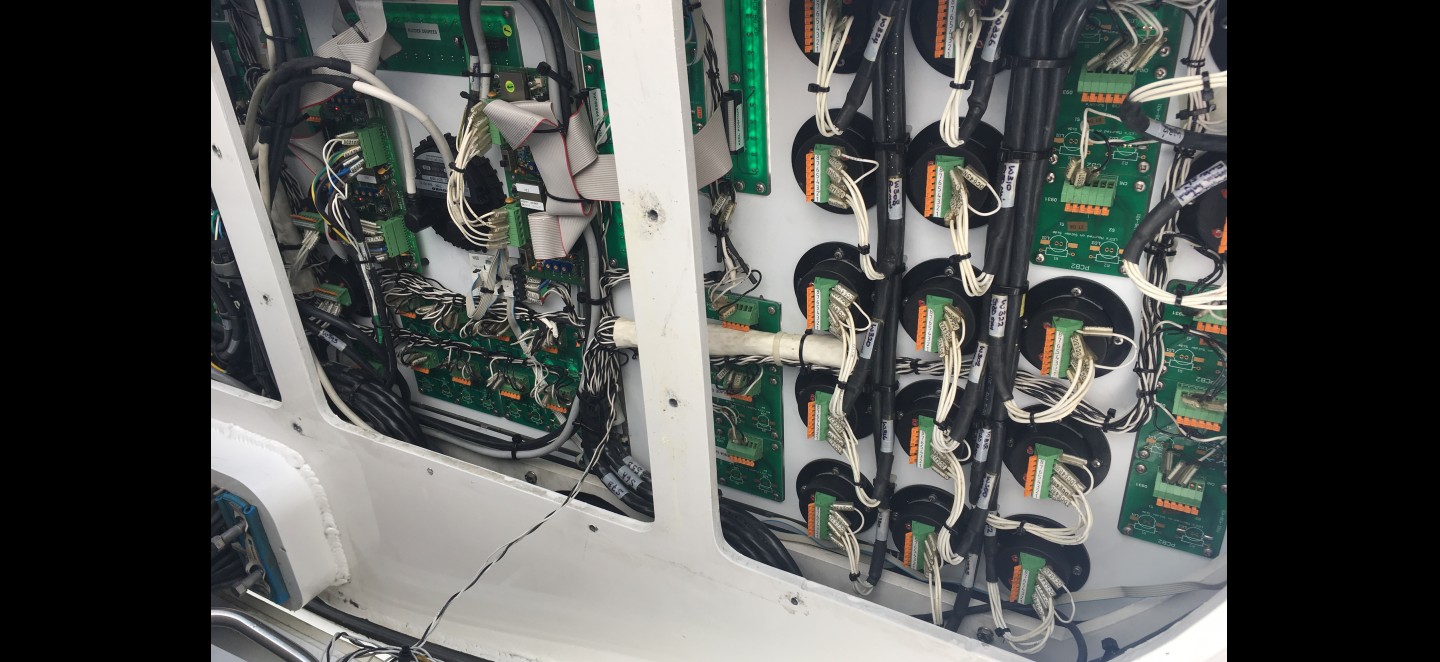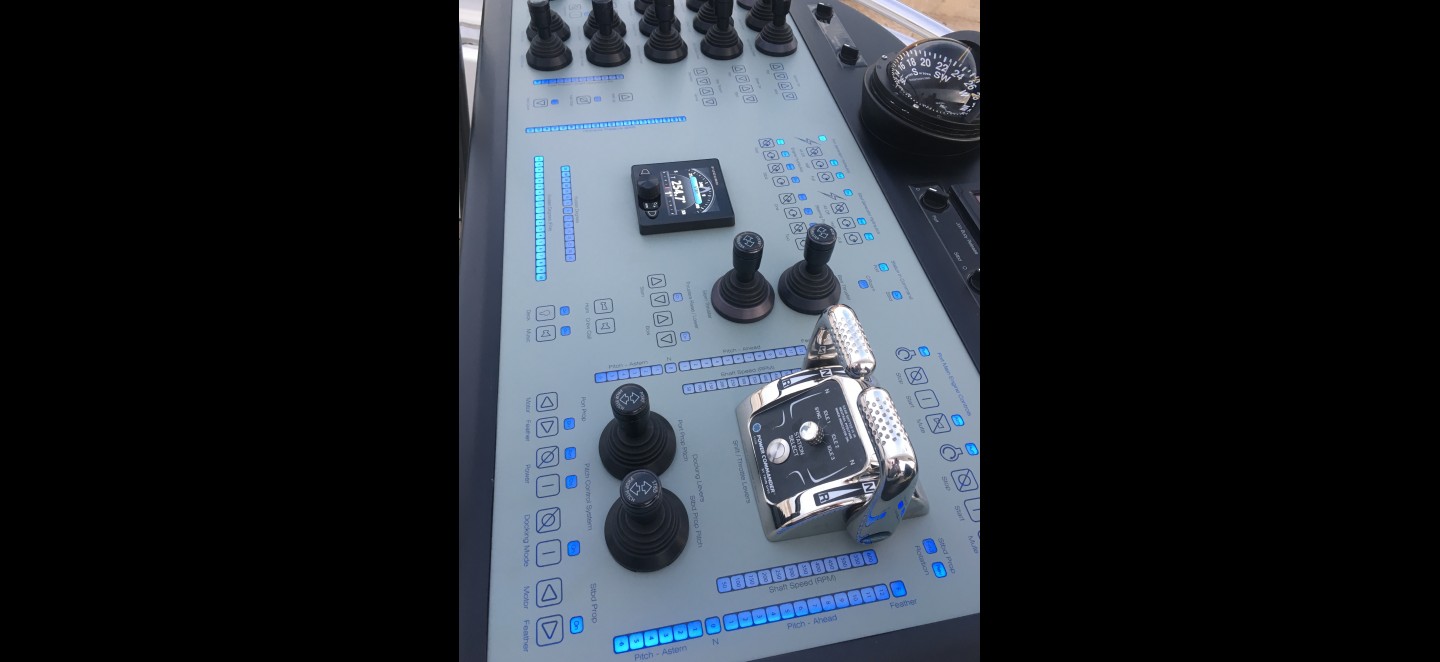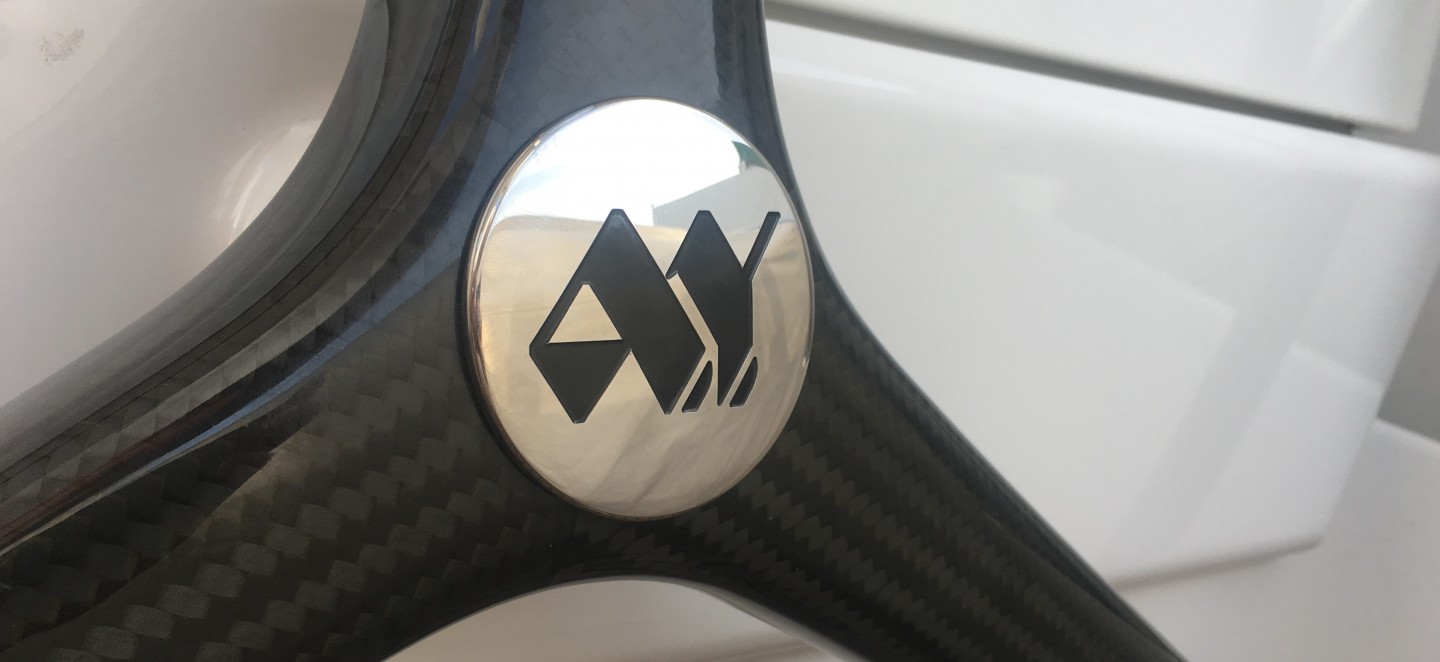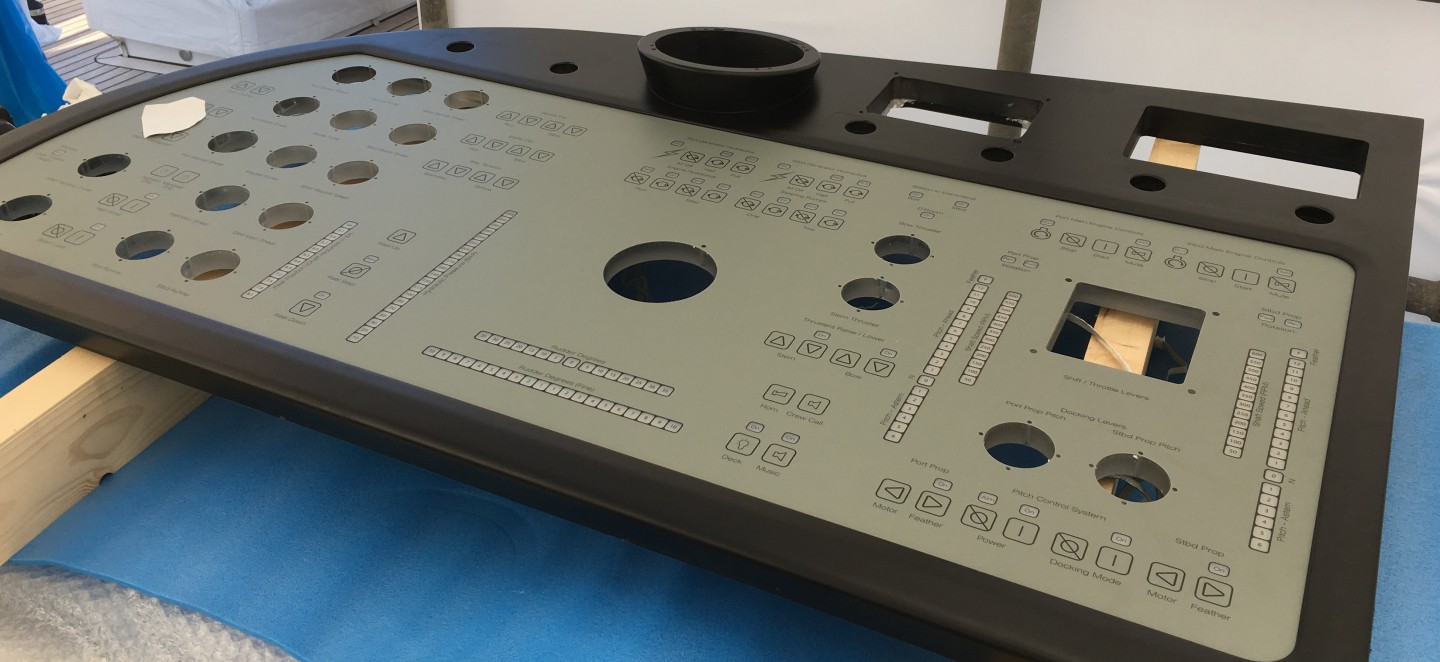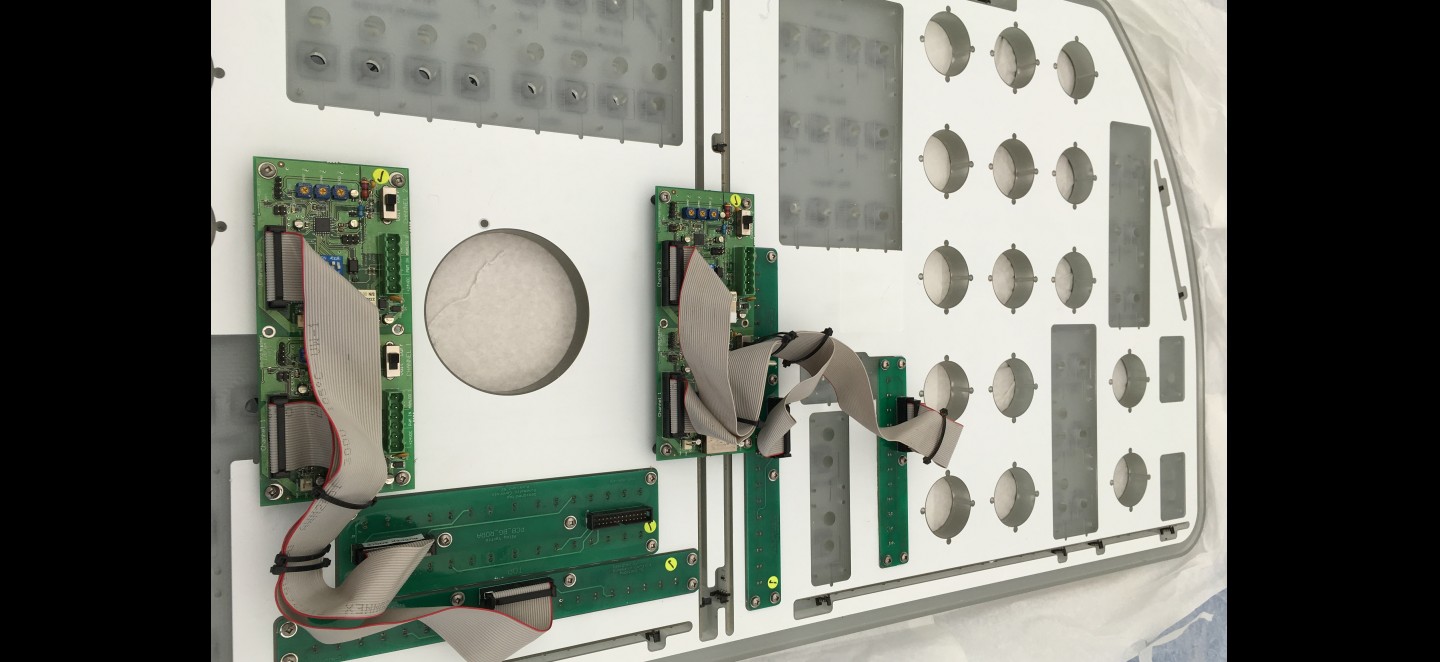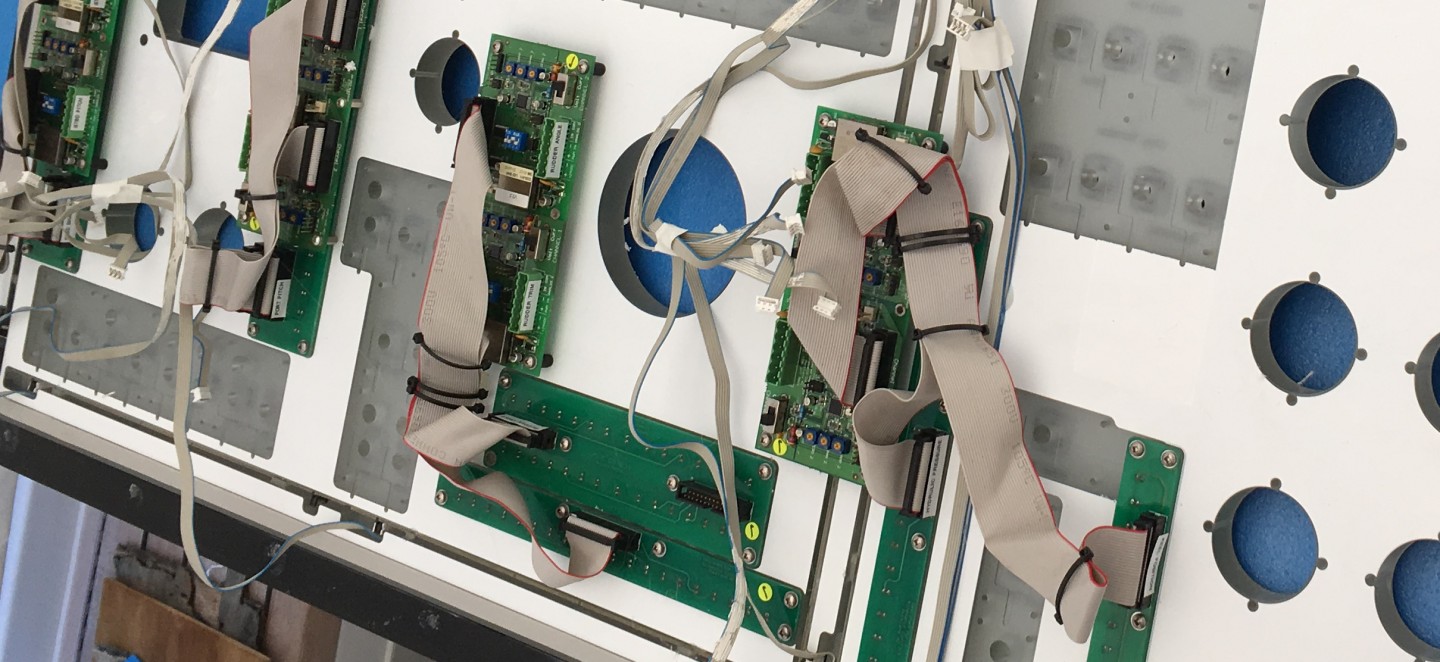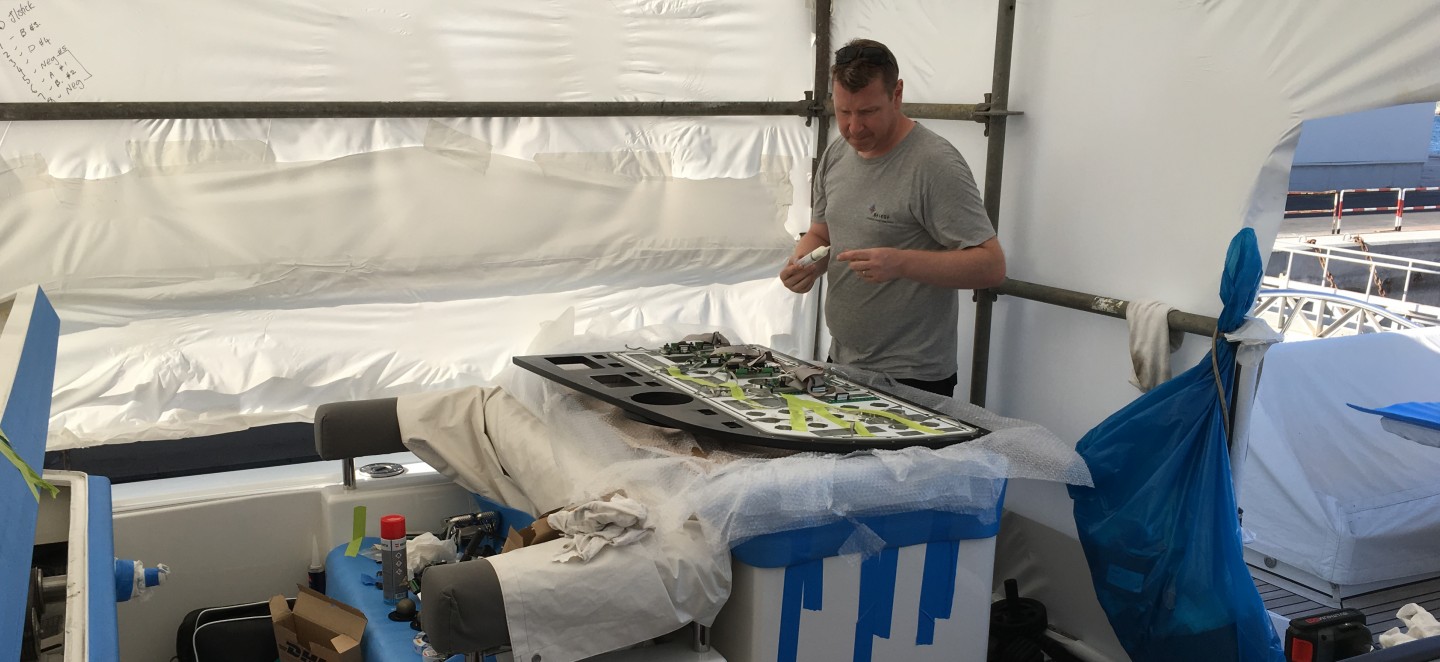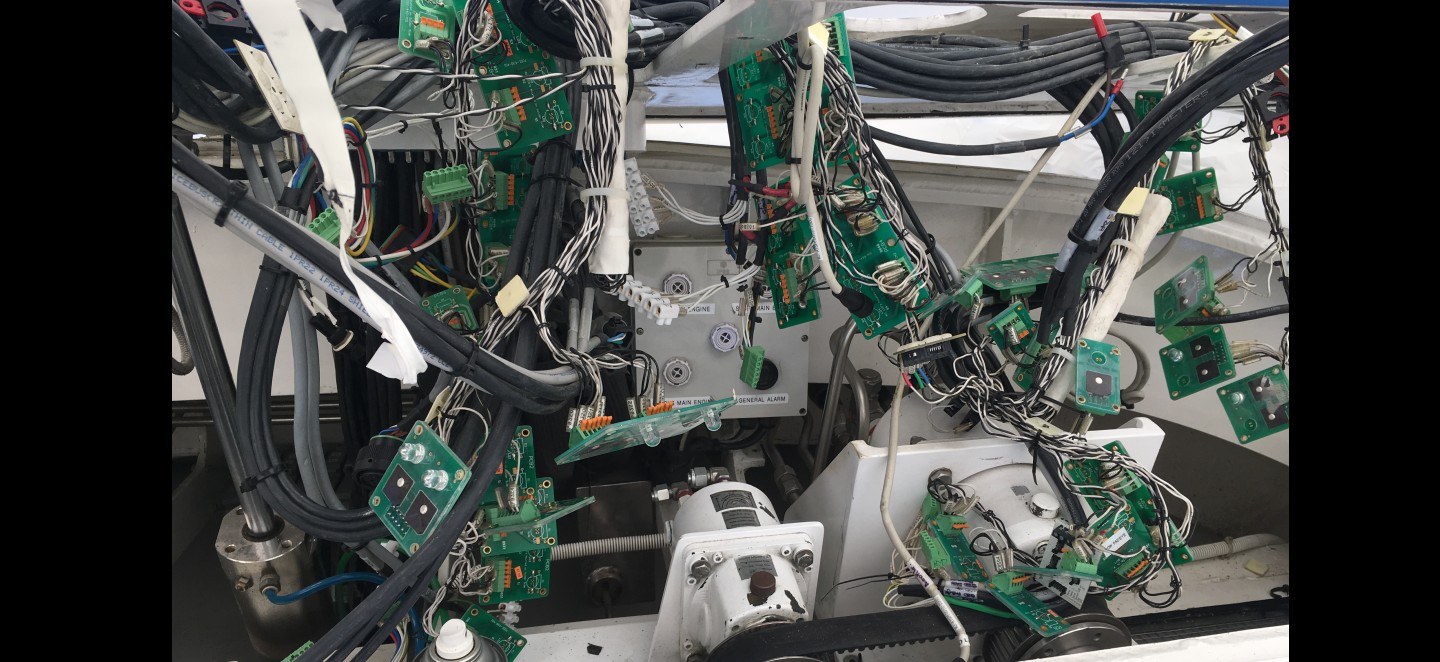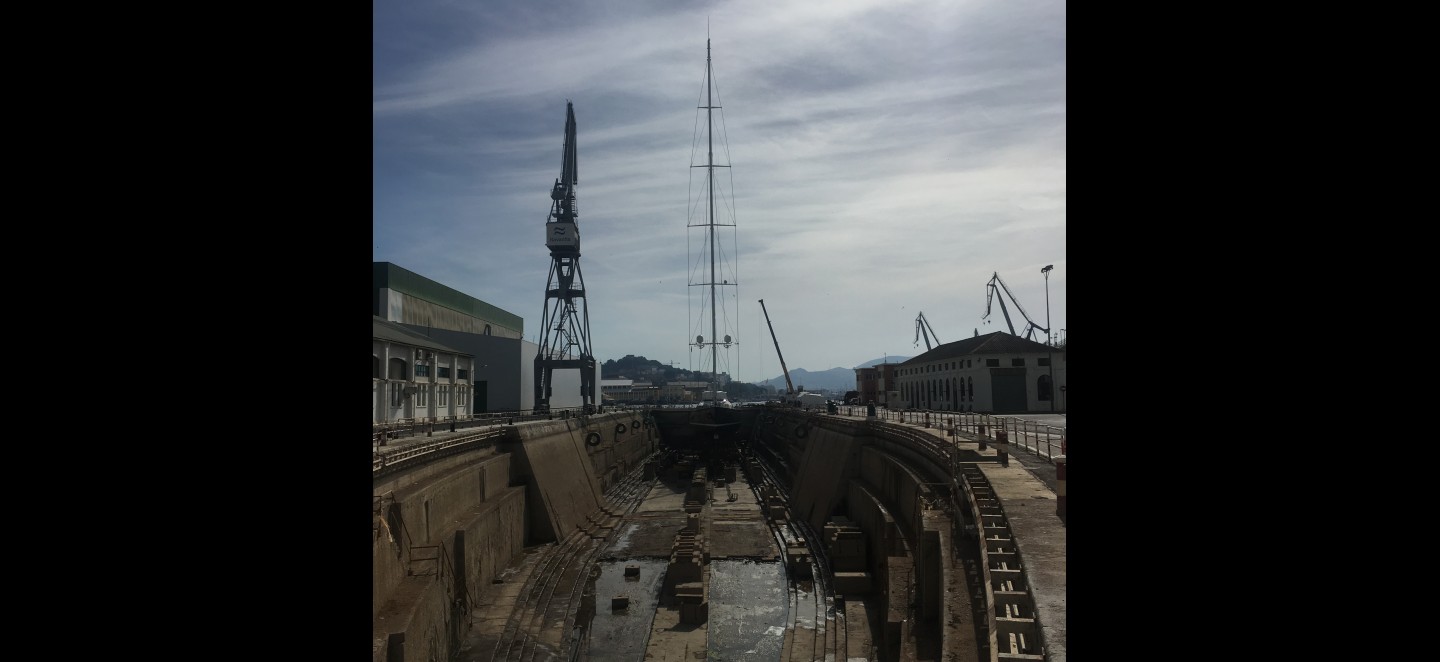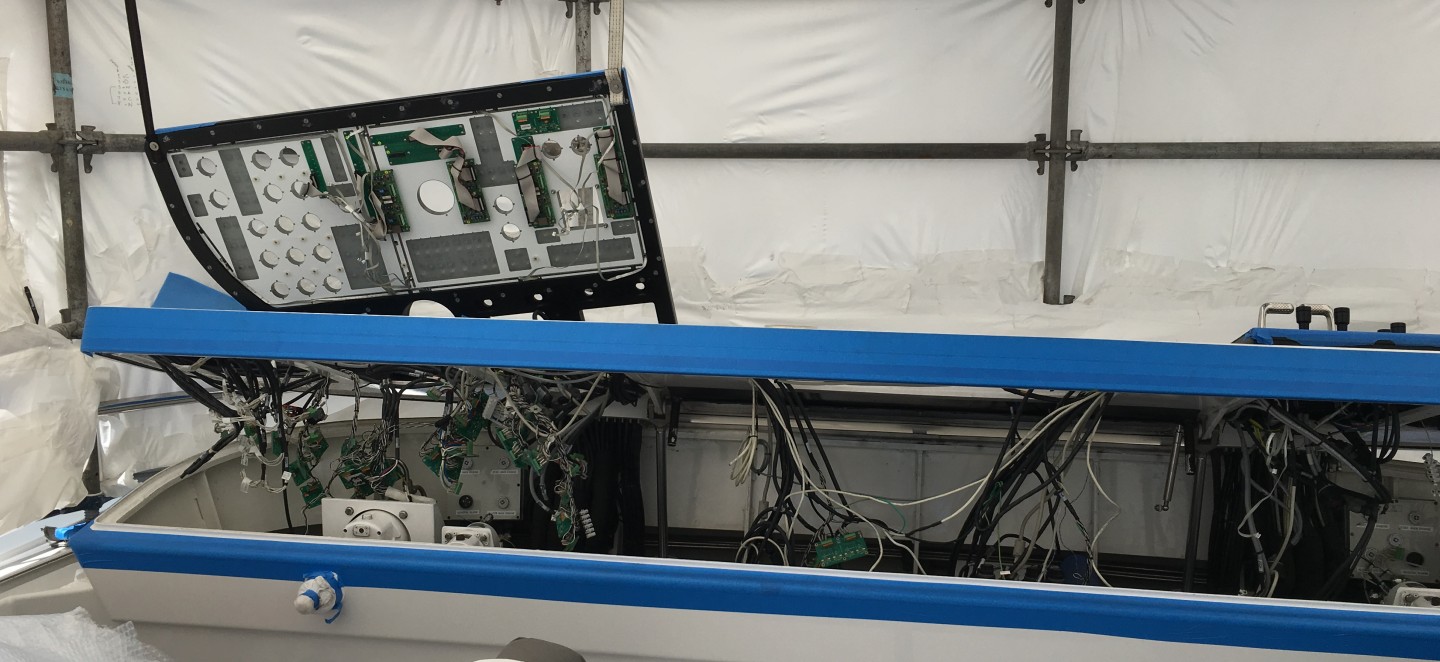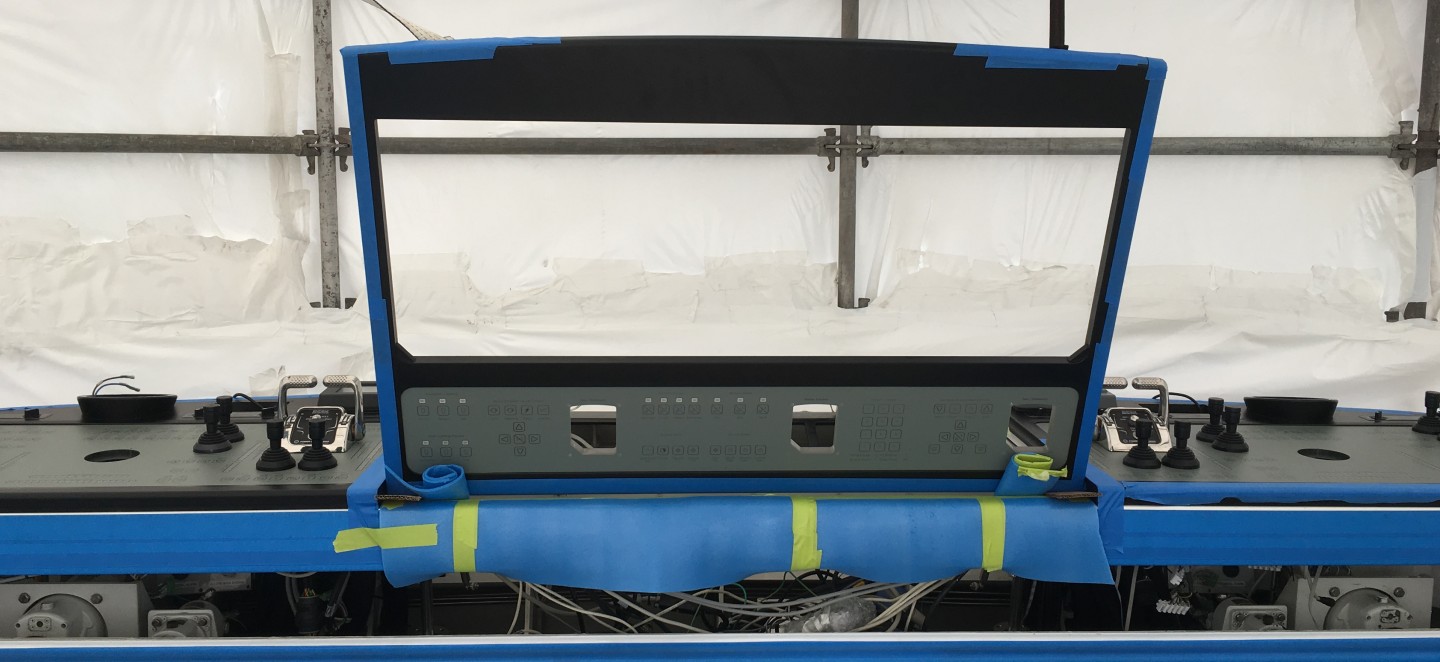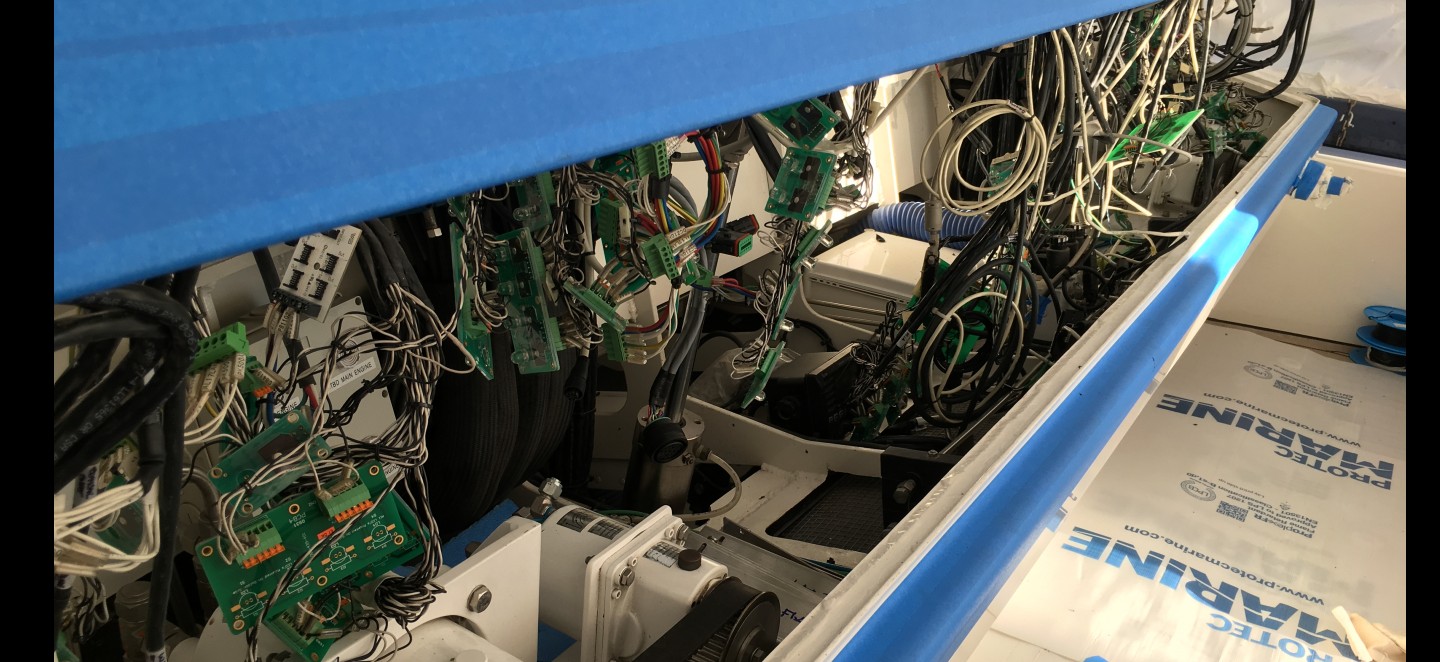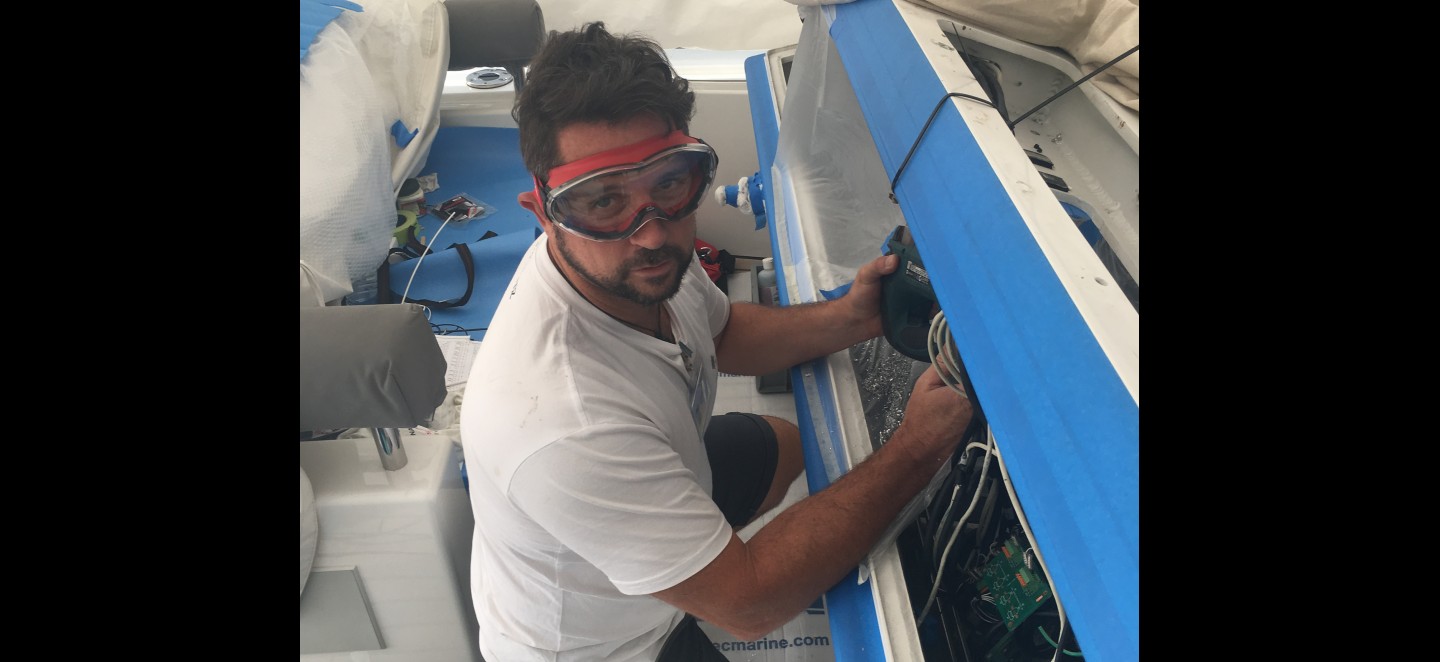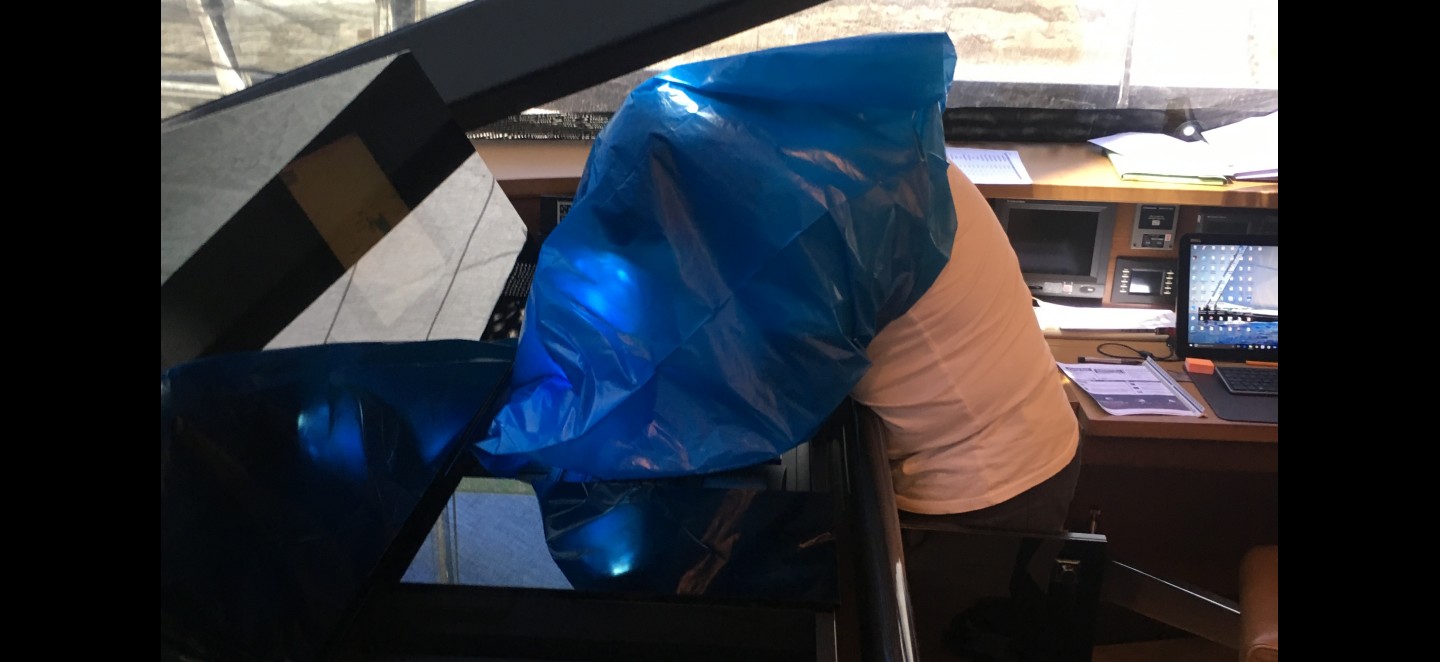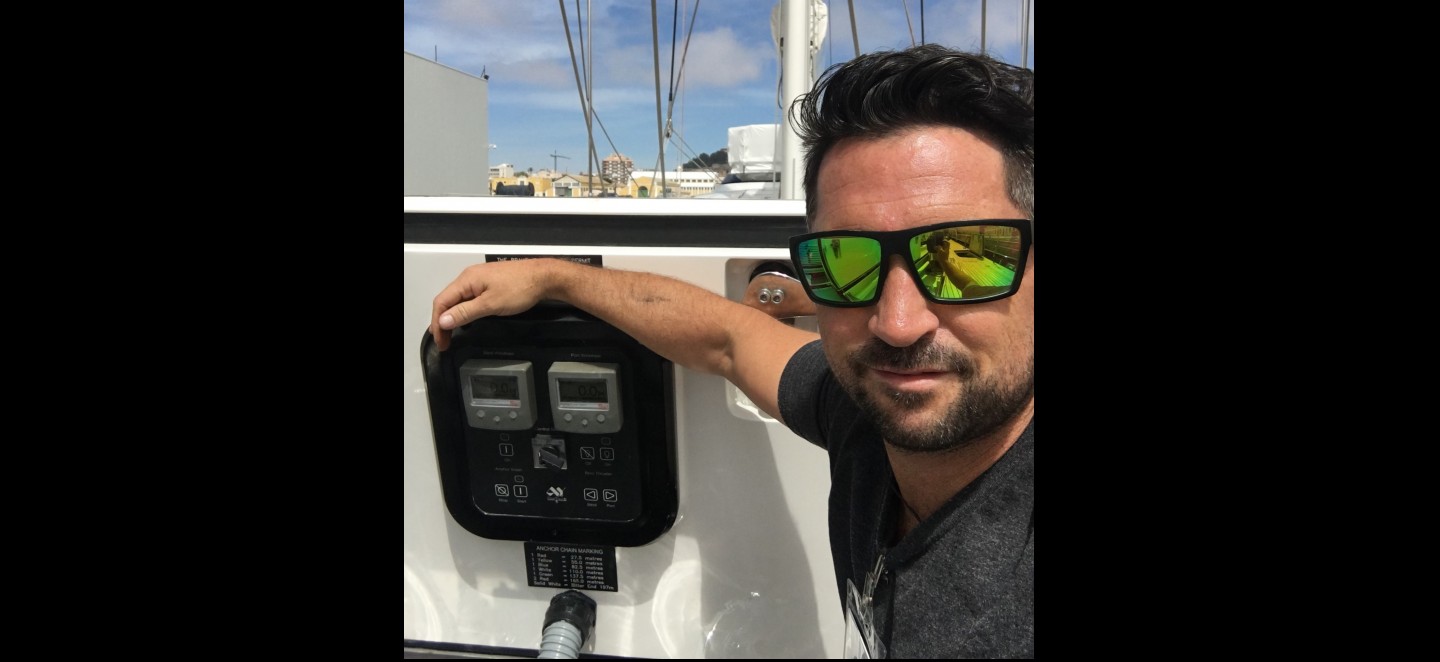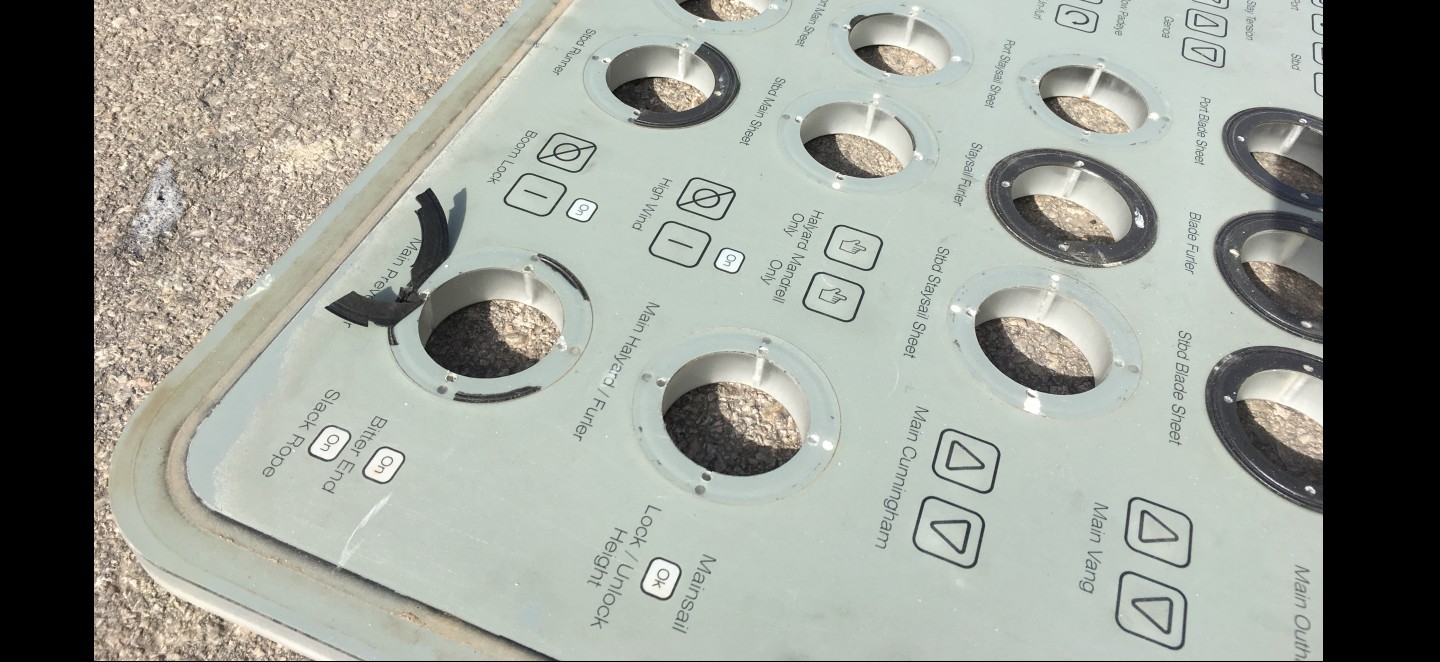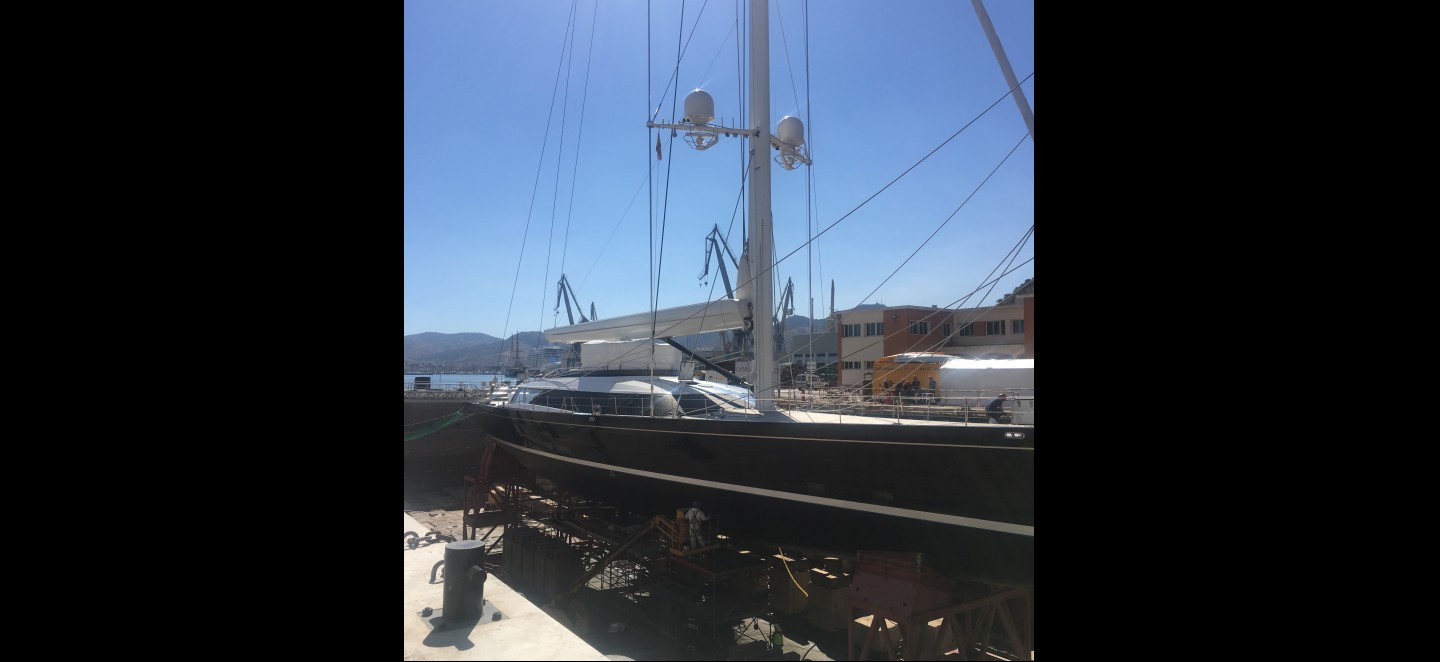 S.Y Kokomo - New Panels
After 7-years of 'sun-bathing' kokomo's Seatouch dashboard overlays were a little worse for wear
Intro
As creators of Seatouch backlit panels we were called upon to update them, 7 years since emerging from Alloys shed in Henderson, Auckland NZ. Despite still being fully functional, cosmetically they were no longer in-keeping with Kokomo's superbly maintained exterior and mechanical systems.

The Mission
After some minor tweaks to the layouts - due to updated nav electronics we went to print on new overlays using identical materials and replicating the original 'aviation green' colour scheme. The overlays were bonded to CNC machined acrylic panels, then packed in a crate bound for Cartagena, Spain.
To replace the panels involved a full removal and strip-down of all the electrics - transplanting them onto the new ones to accompany the brand new back-lighting system, Twin-Disc control levers, and freshly painted metal frames.

Following assembly the new panels were delicately suspended in place to allow re-attachment of the circuit boards and wiring. Once fastened in place and sealed we thoroughly water tested them looking for leaks.
Despite being a flybridge yacht these helms still see plenty of green water due to the narrow bow and flush decks leading up to the flybridge.
Our Scope
Design / CAD
Procurement & Project Management
Removal and checking of existing circuit boards
Removal of existing panels
Assembly and installation of new panels
Reinstatement of all circuit boards
Re-connection of ships cabling to panels
Testing and re-commissioning.
Our job was only made easier by Alloy's pneumatic rams lifting the entire panel, see the video link here.
Our final word
It was great to attend this yacht in Spain and work along-side the crew on lots of other small jobs as well as the dashboard replacement. It was very pleasing to find all her systems in original condition, and her Seatouch software un-changed in the 7-years since she was delivered in 2011. Her windlass control panel is arguably on one of the wettest bows around and remains water-tight and trouble free - nothing to do there.
With the dry-dock complete Kokomo left for Gibraltar, filled with fuel and is now back in her home port of Palma, Mallorca. We wish her a great season in the Med, and look forward to working with her again in the near future. See Here to learn more about this fine yacht.
Thanks for having us aboard from all the team here at ATTEST!