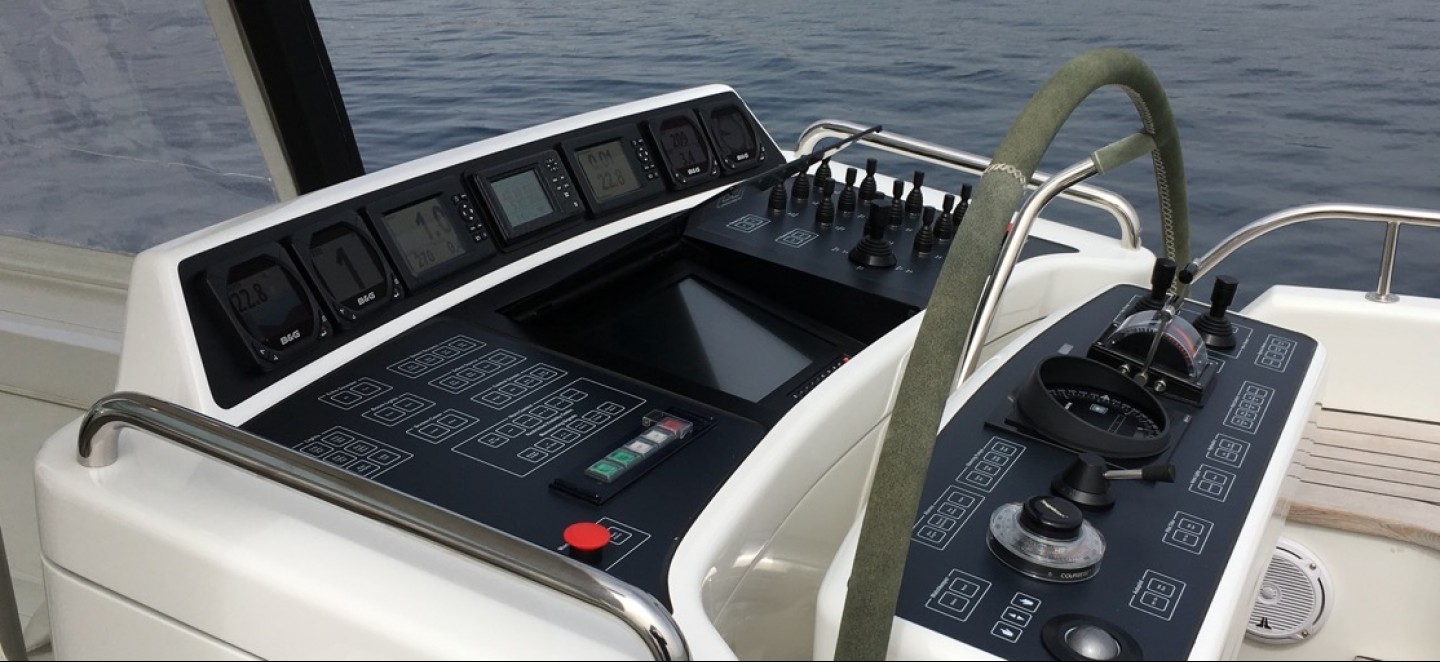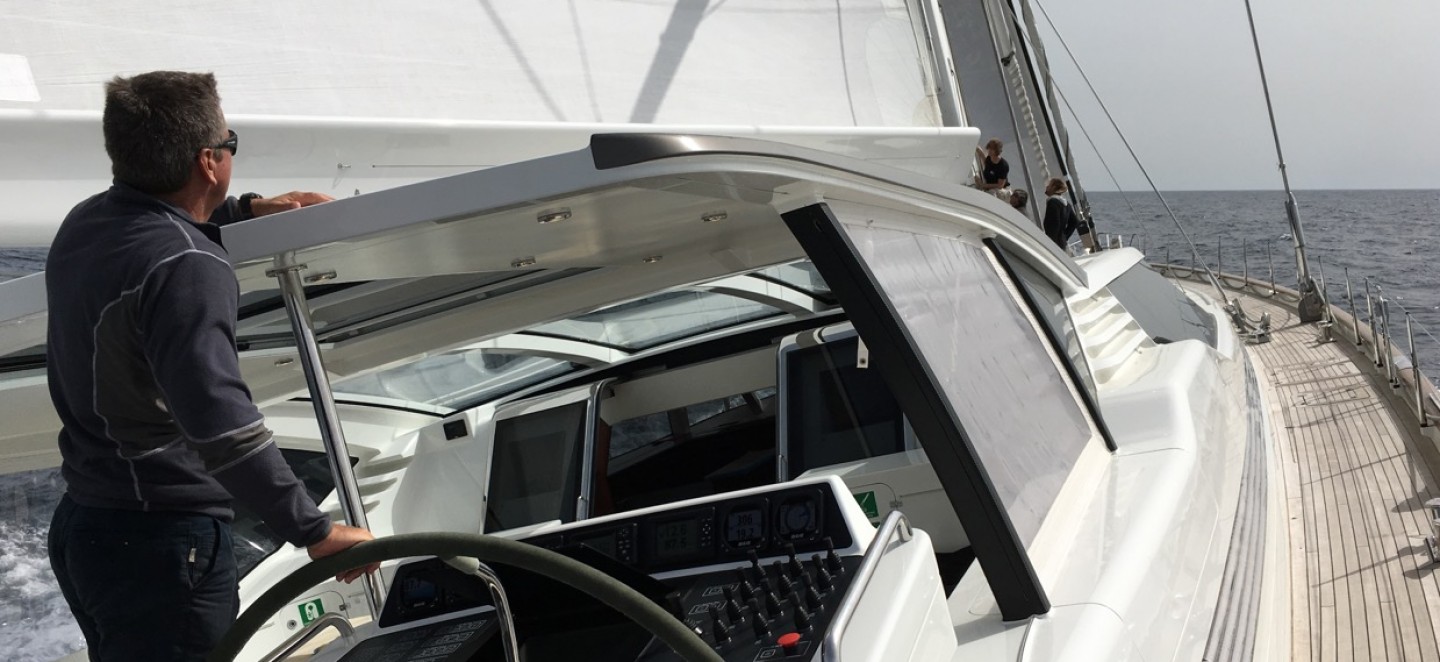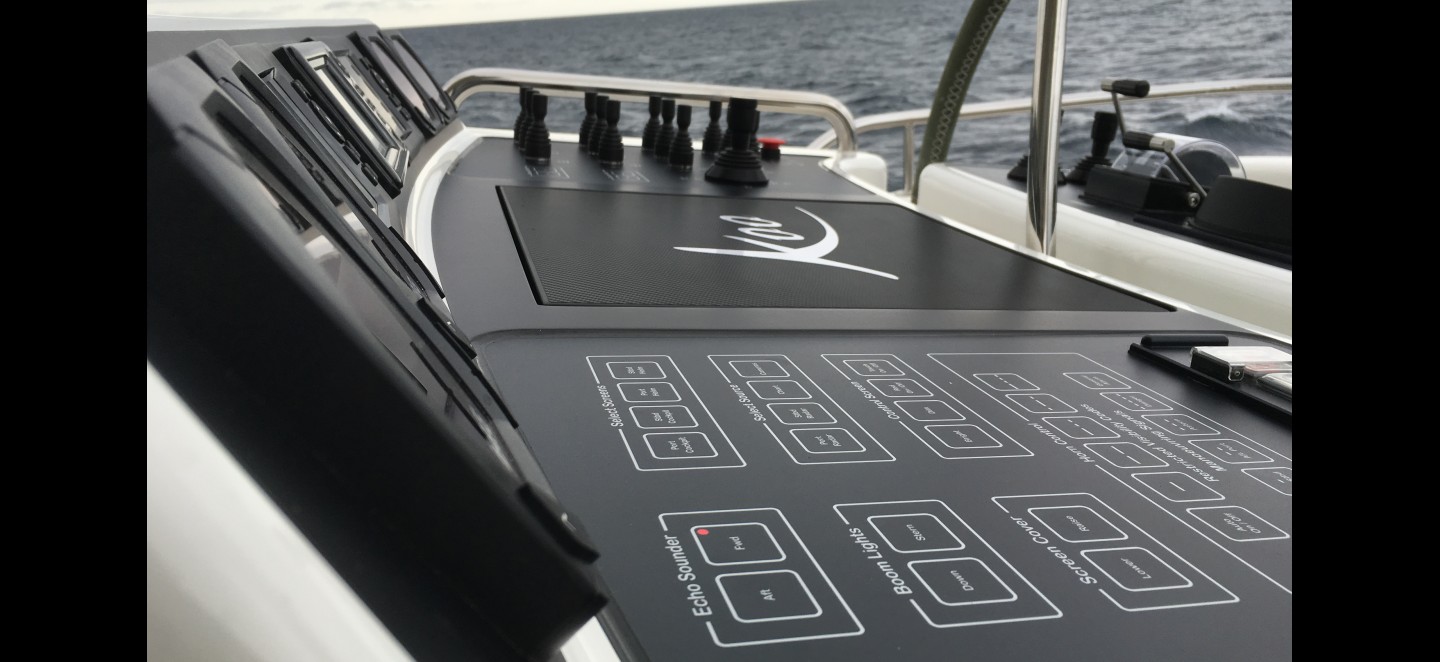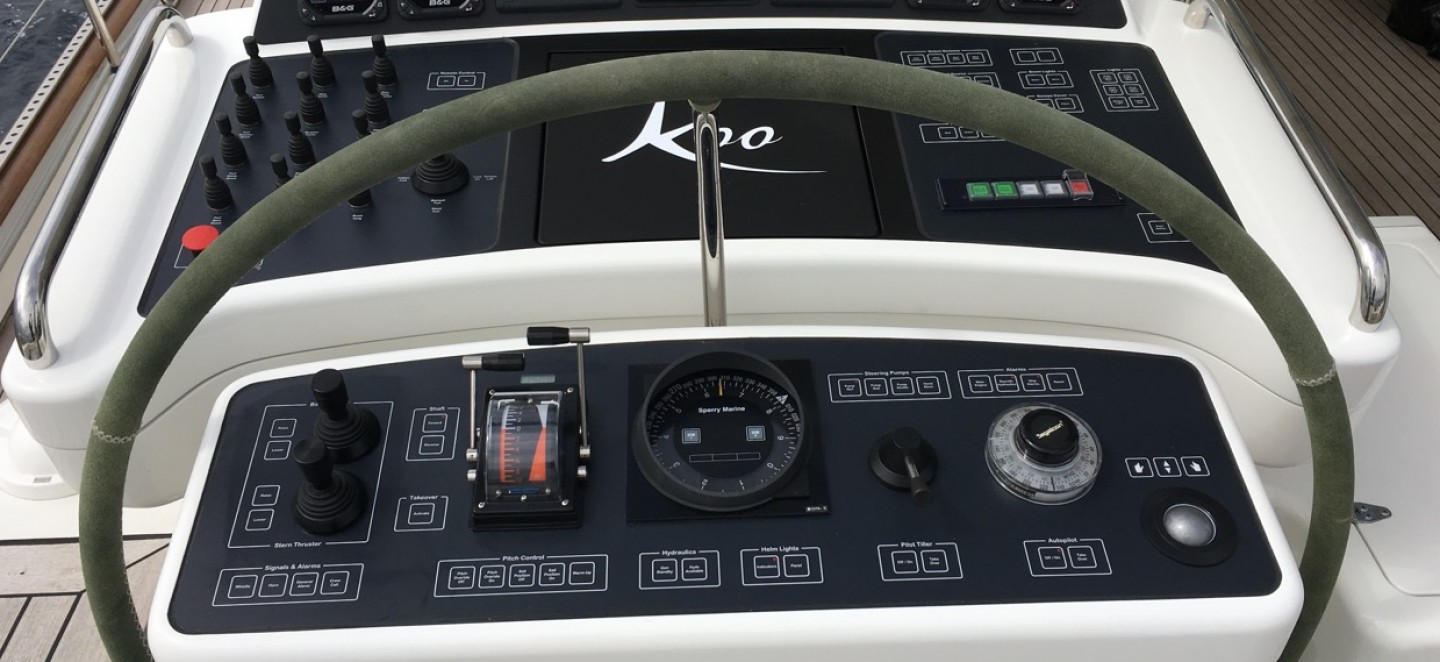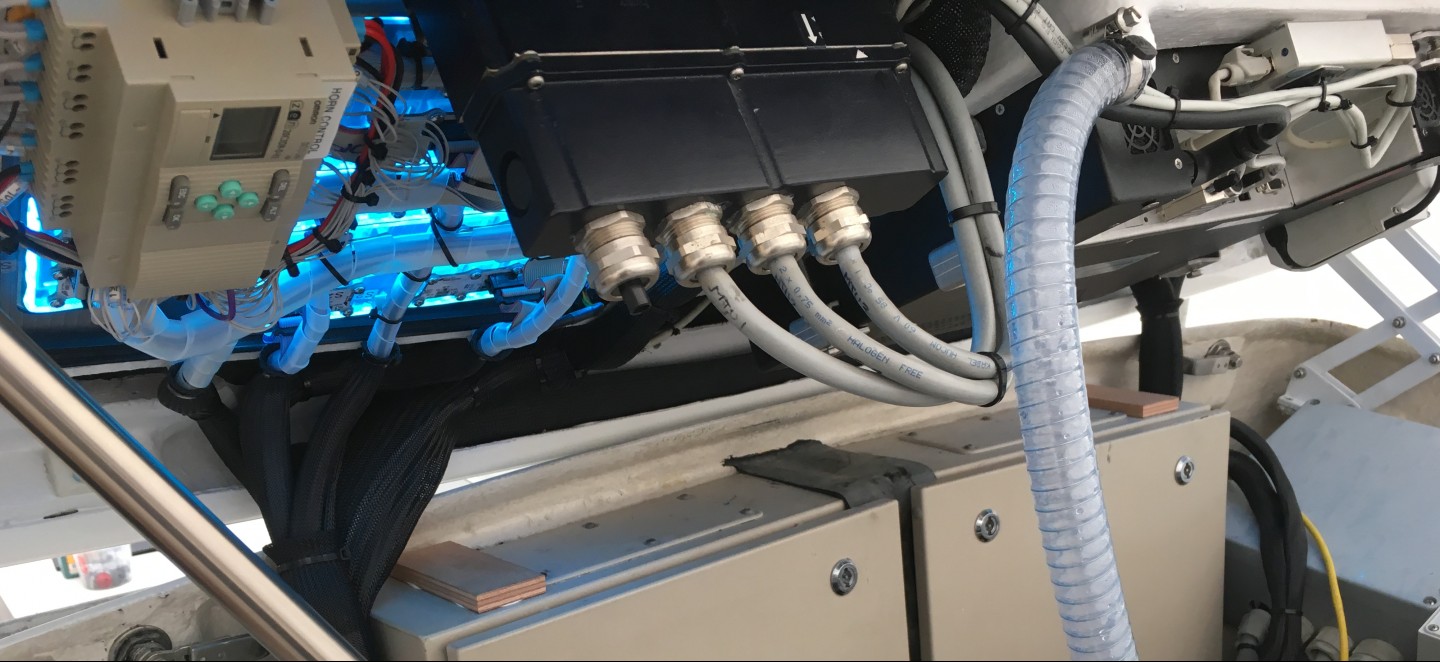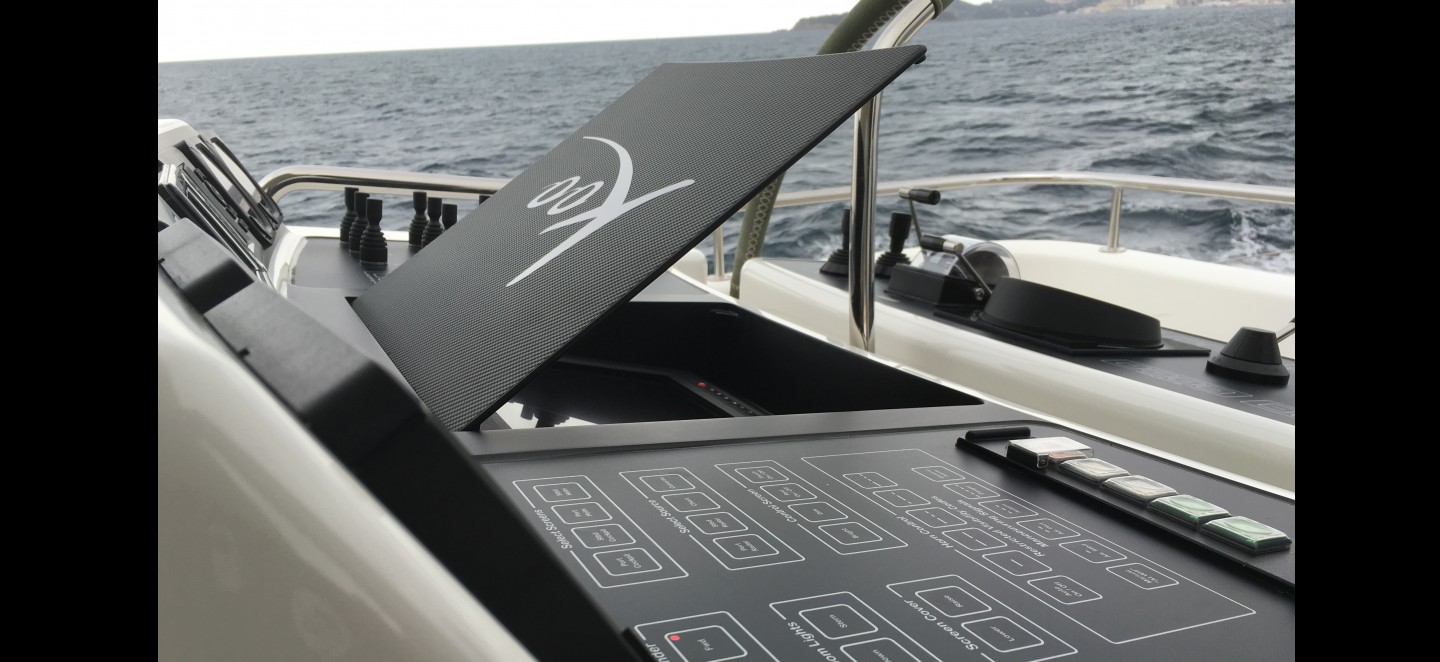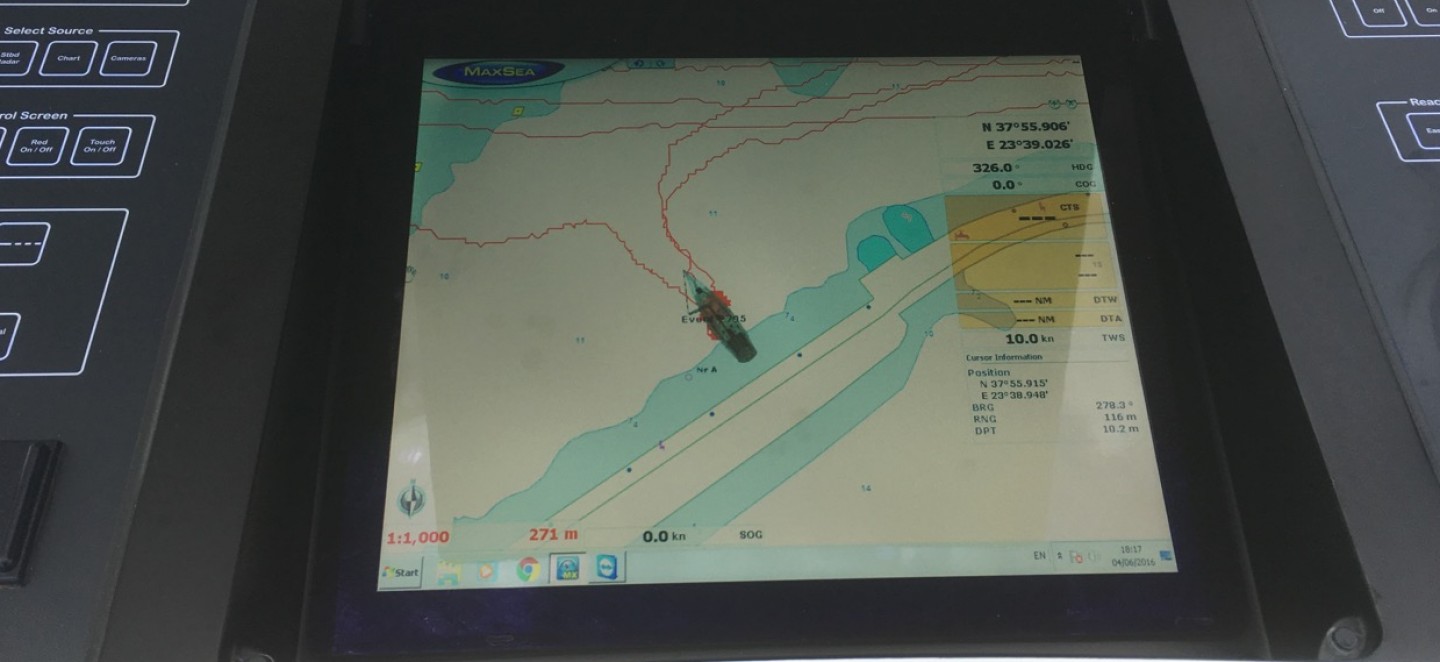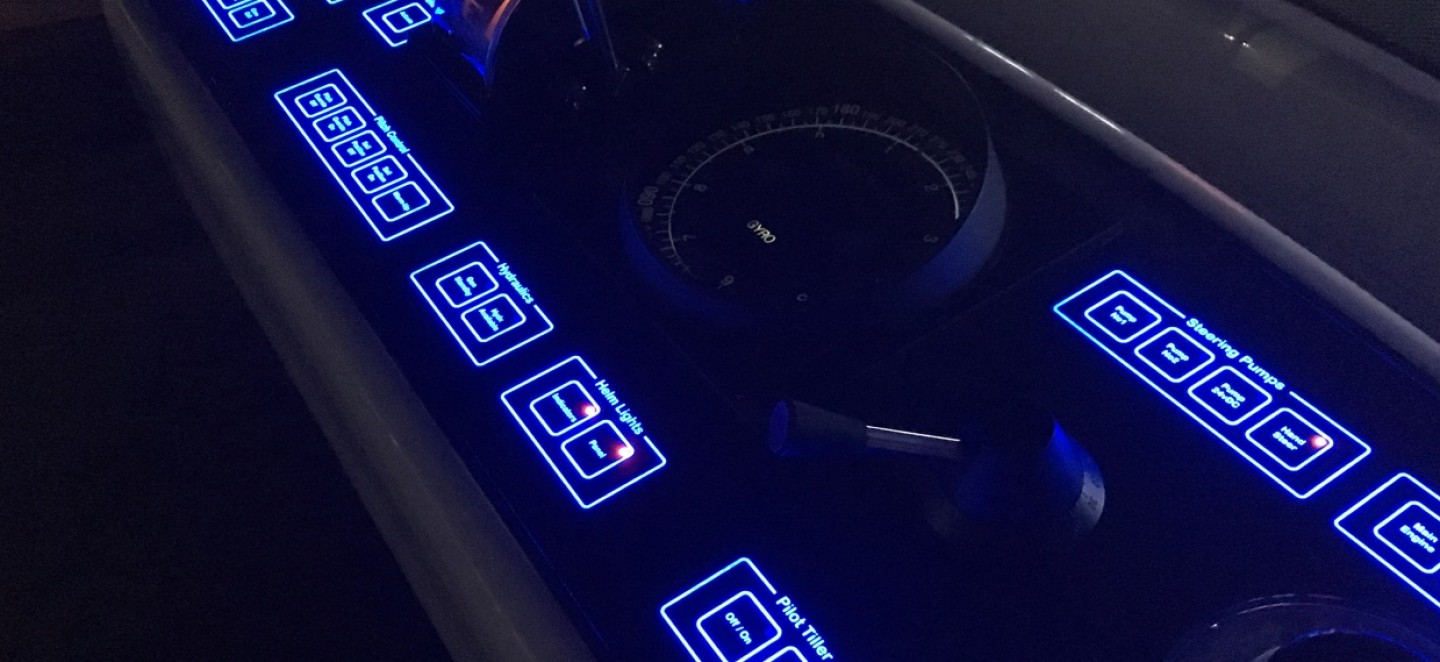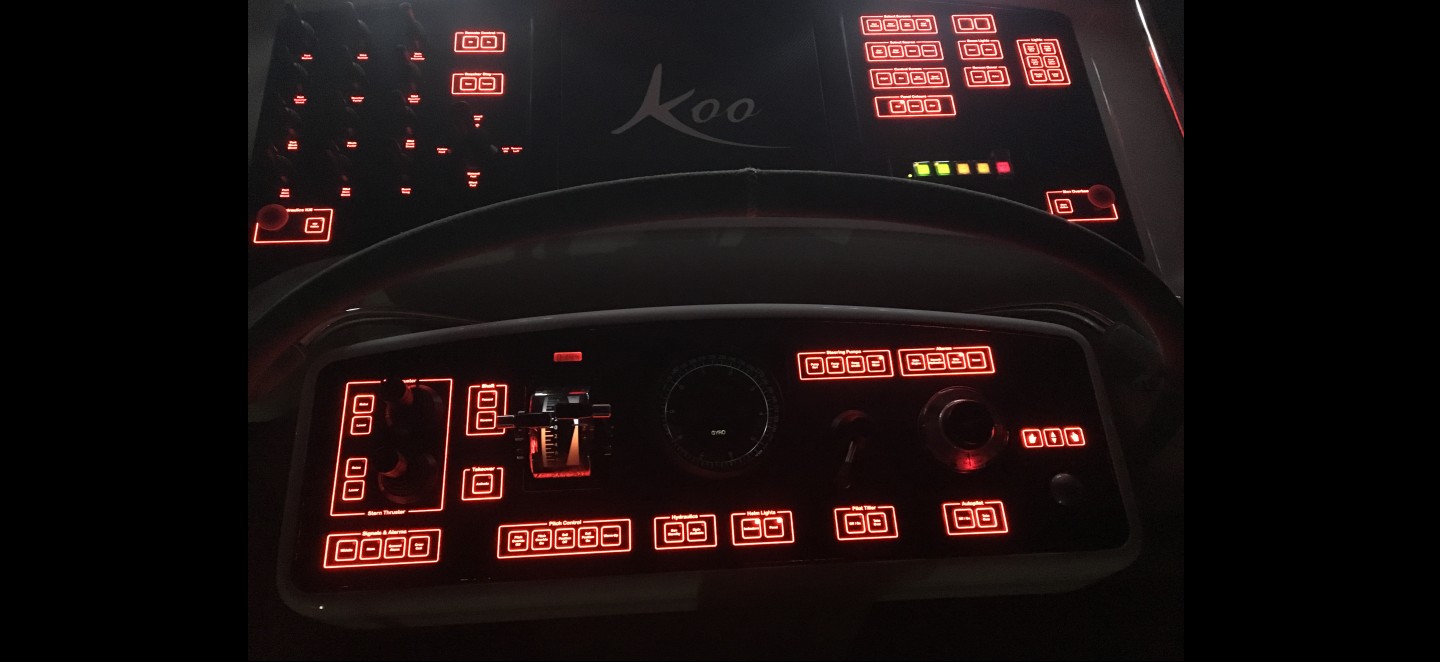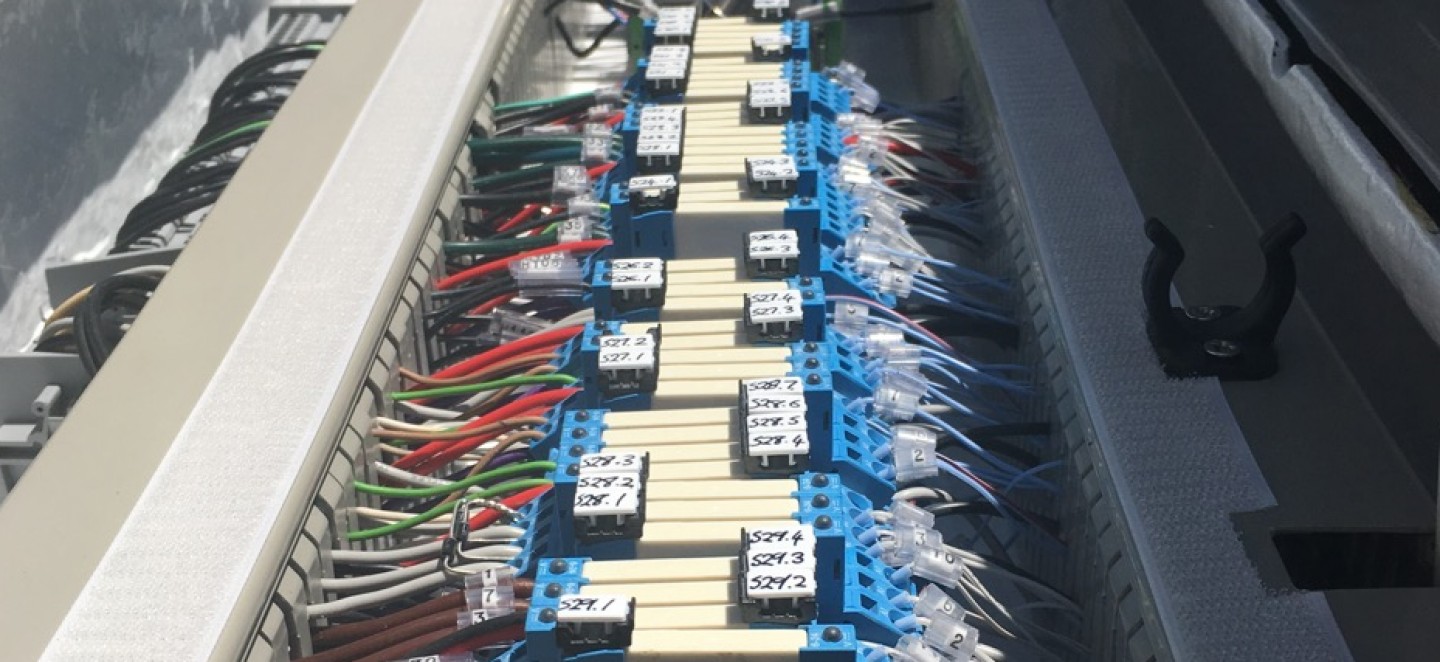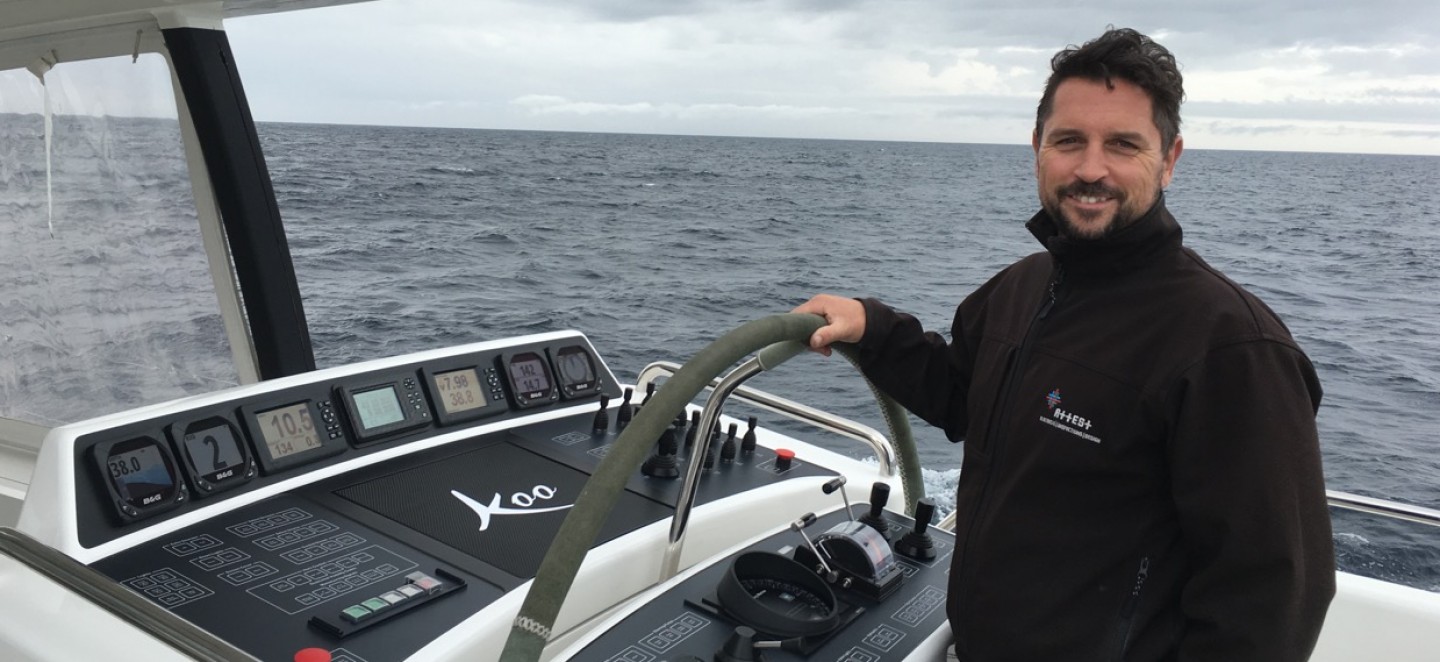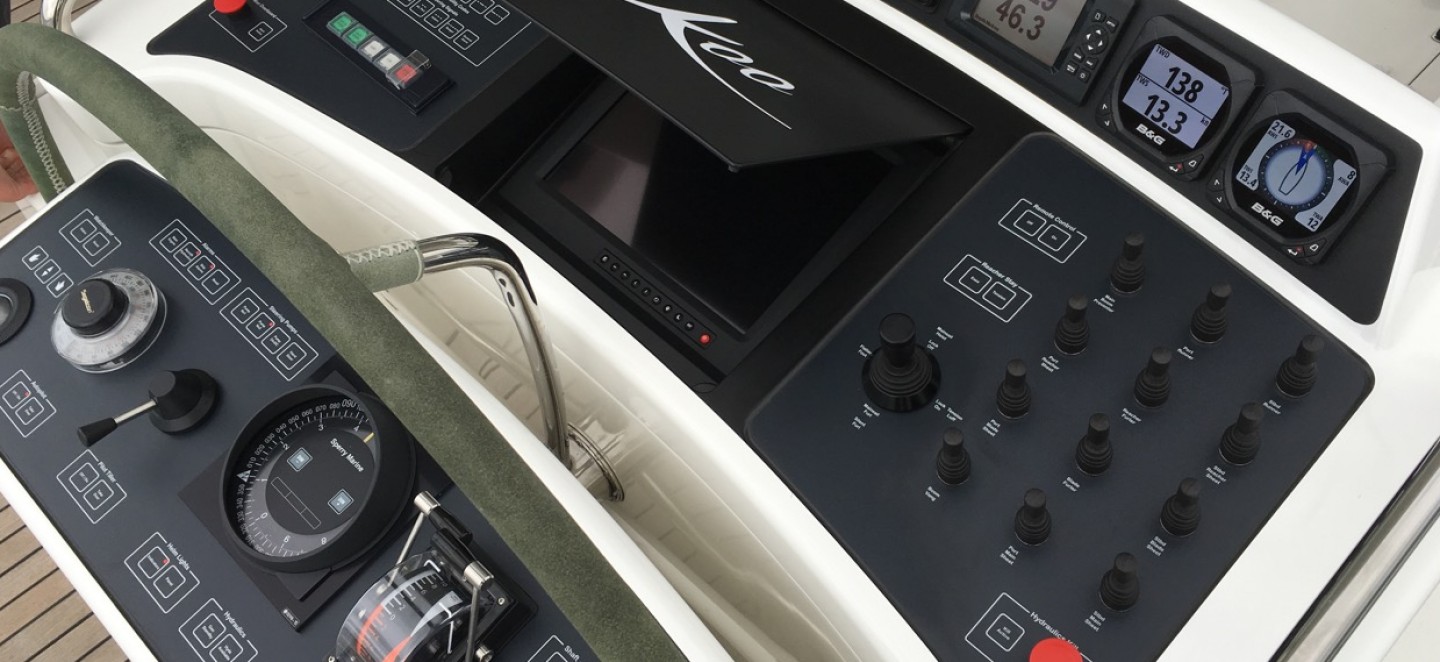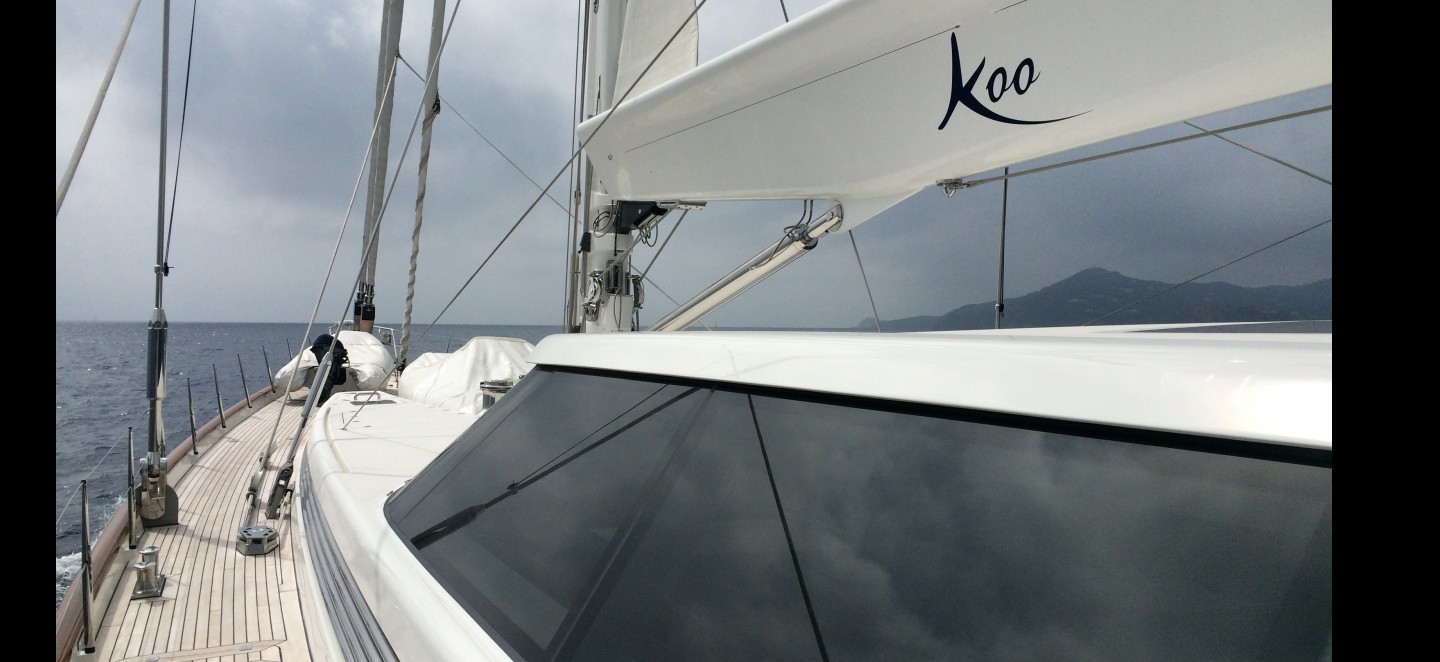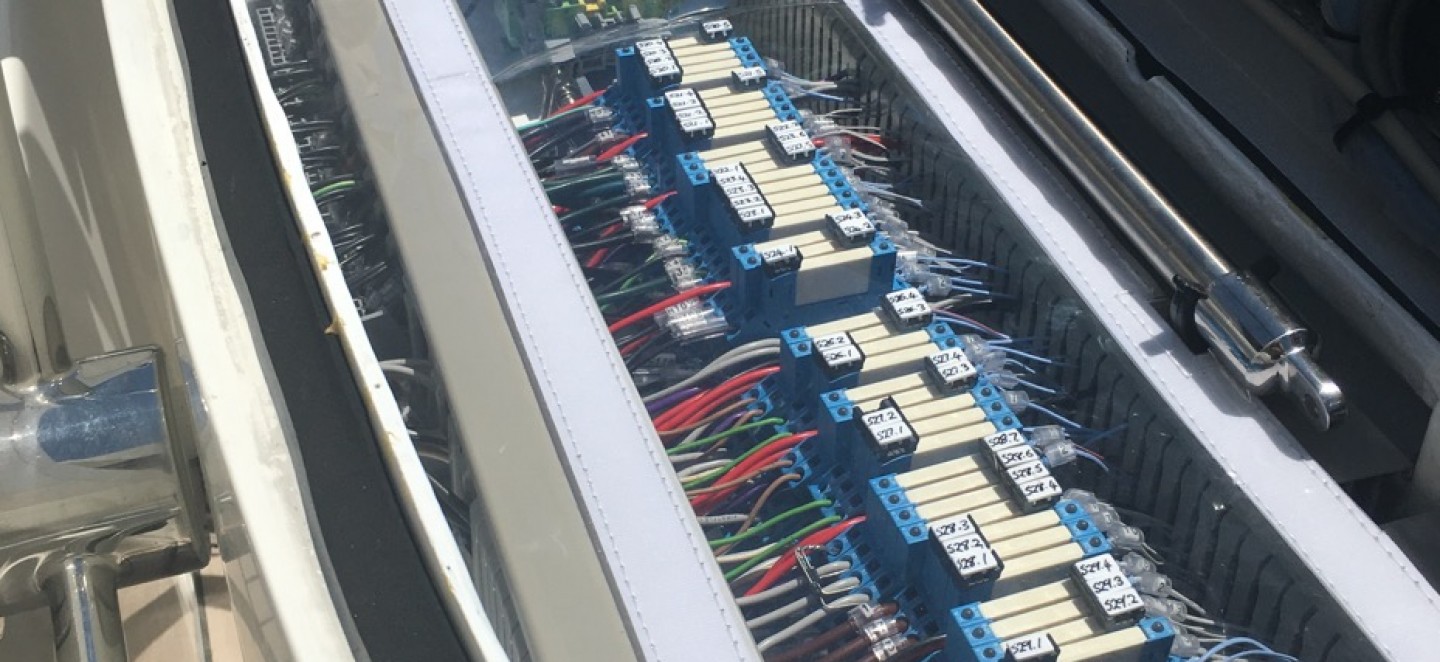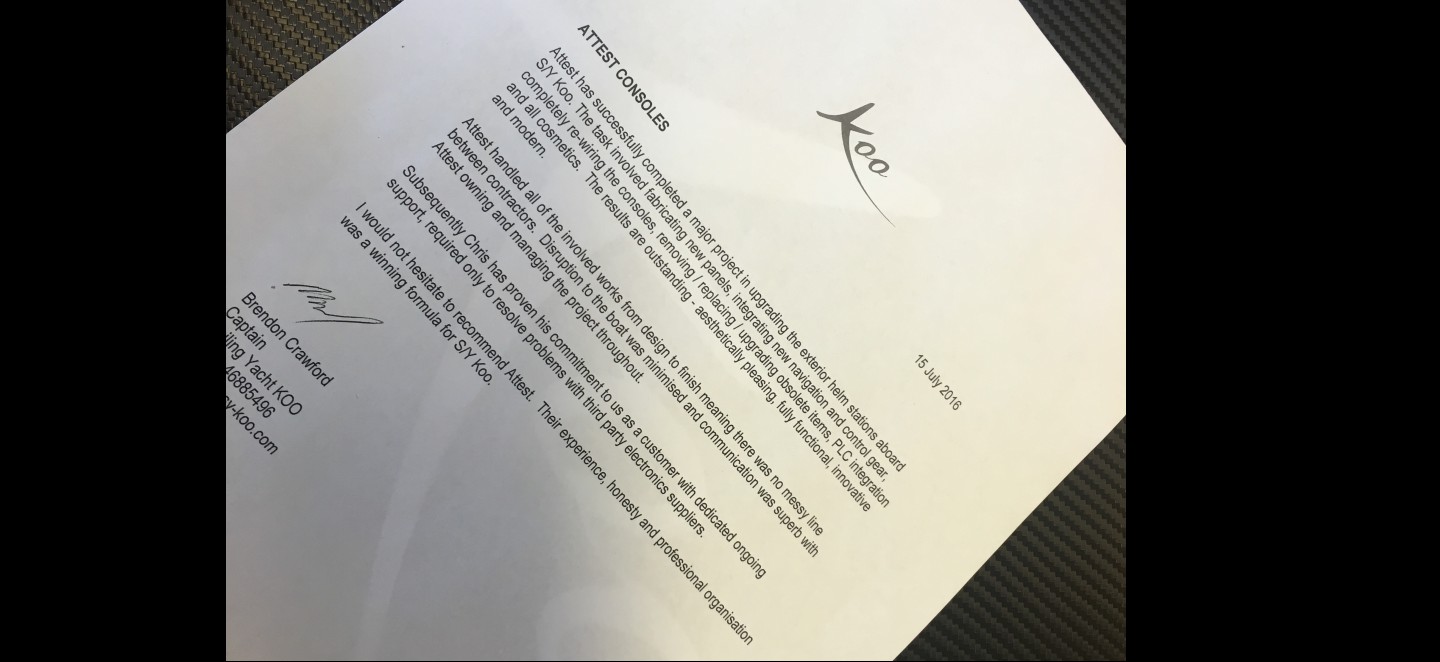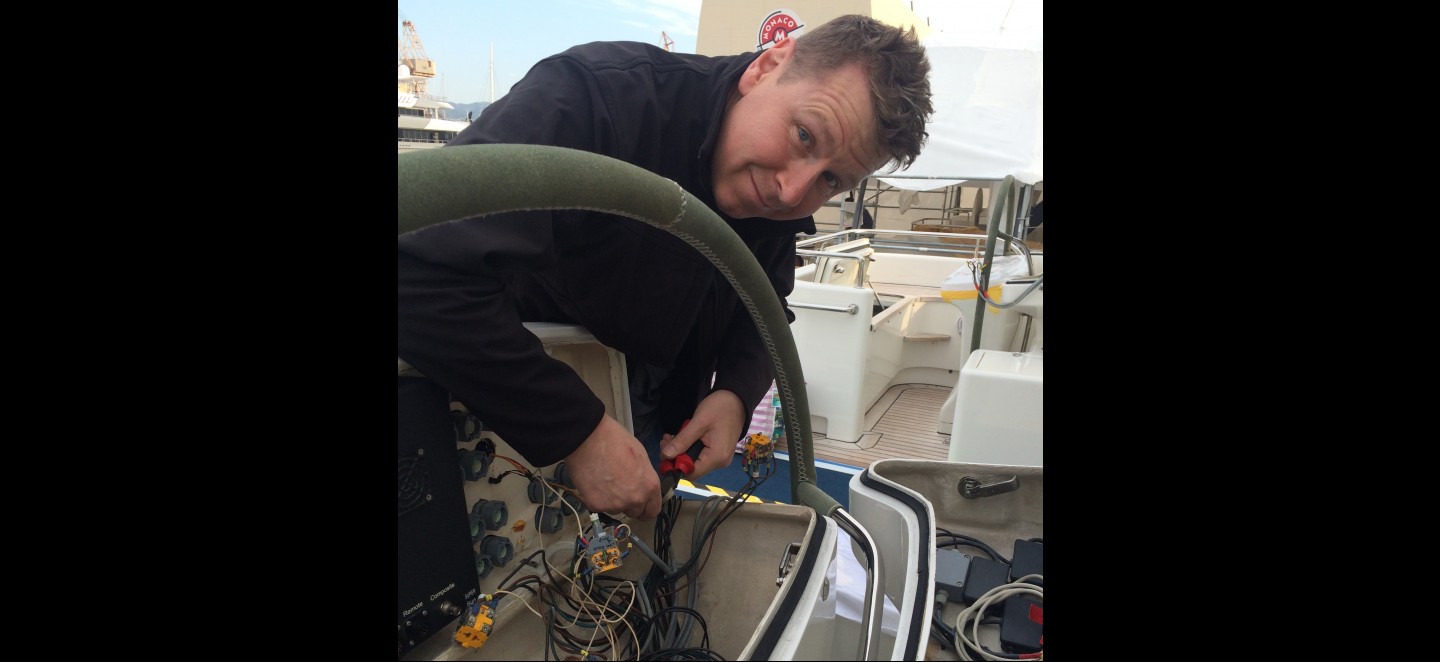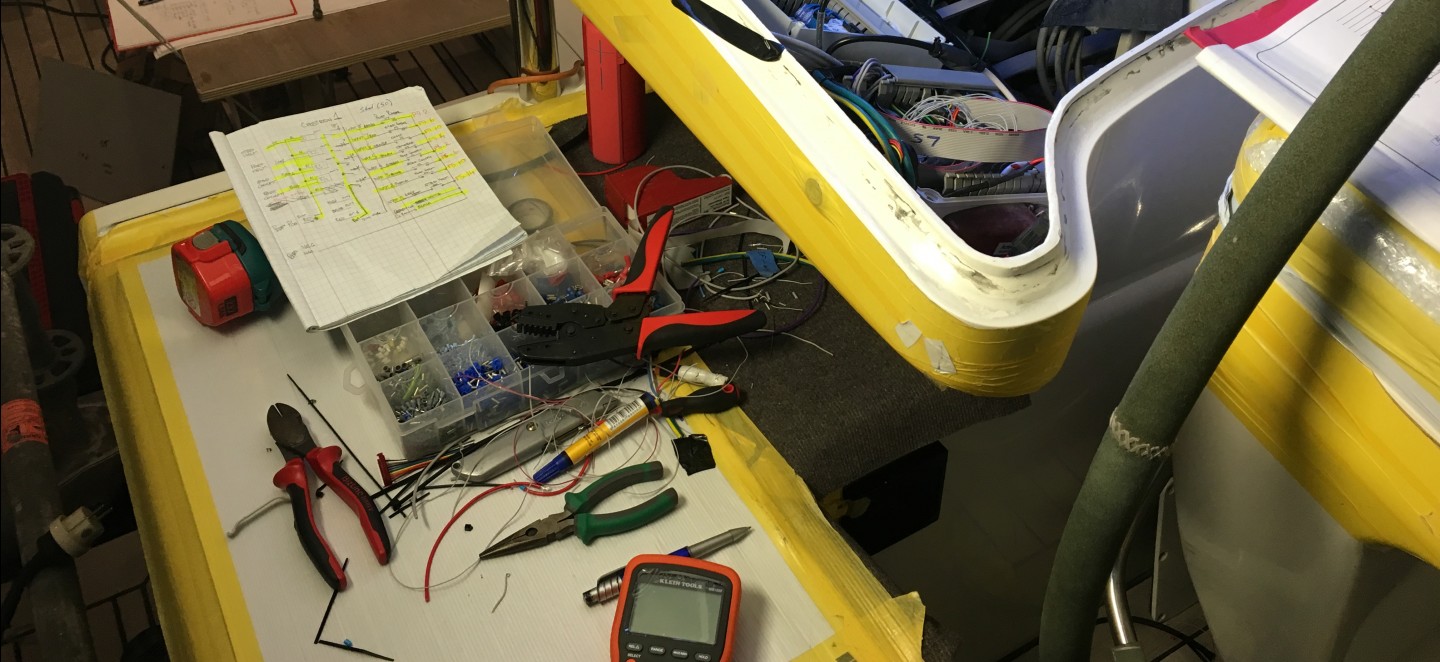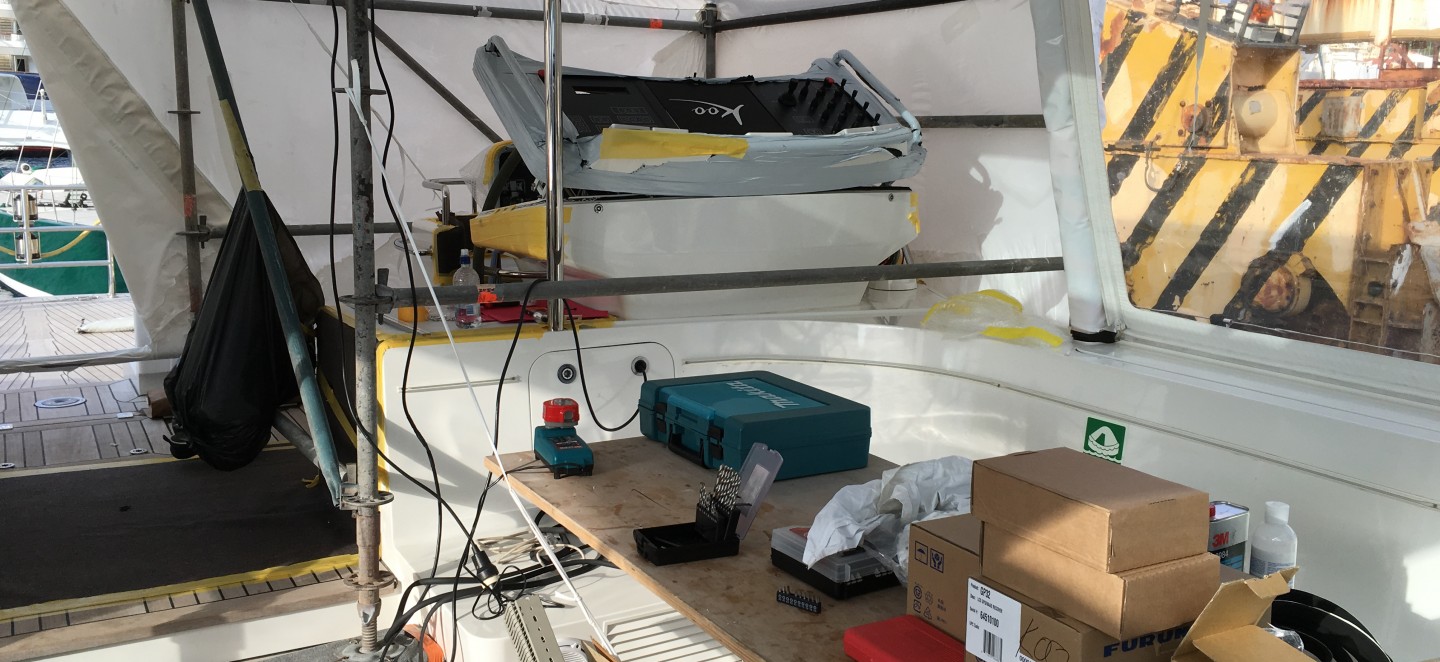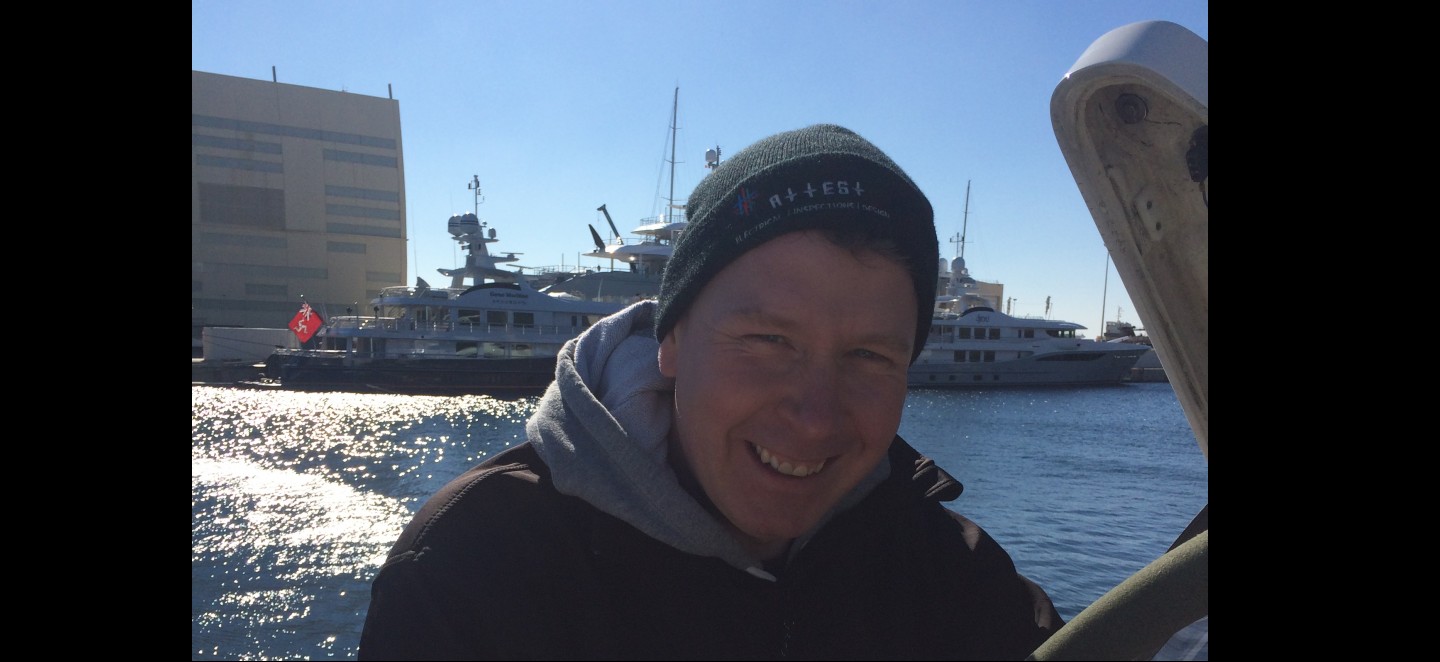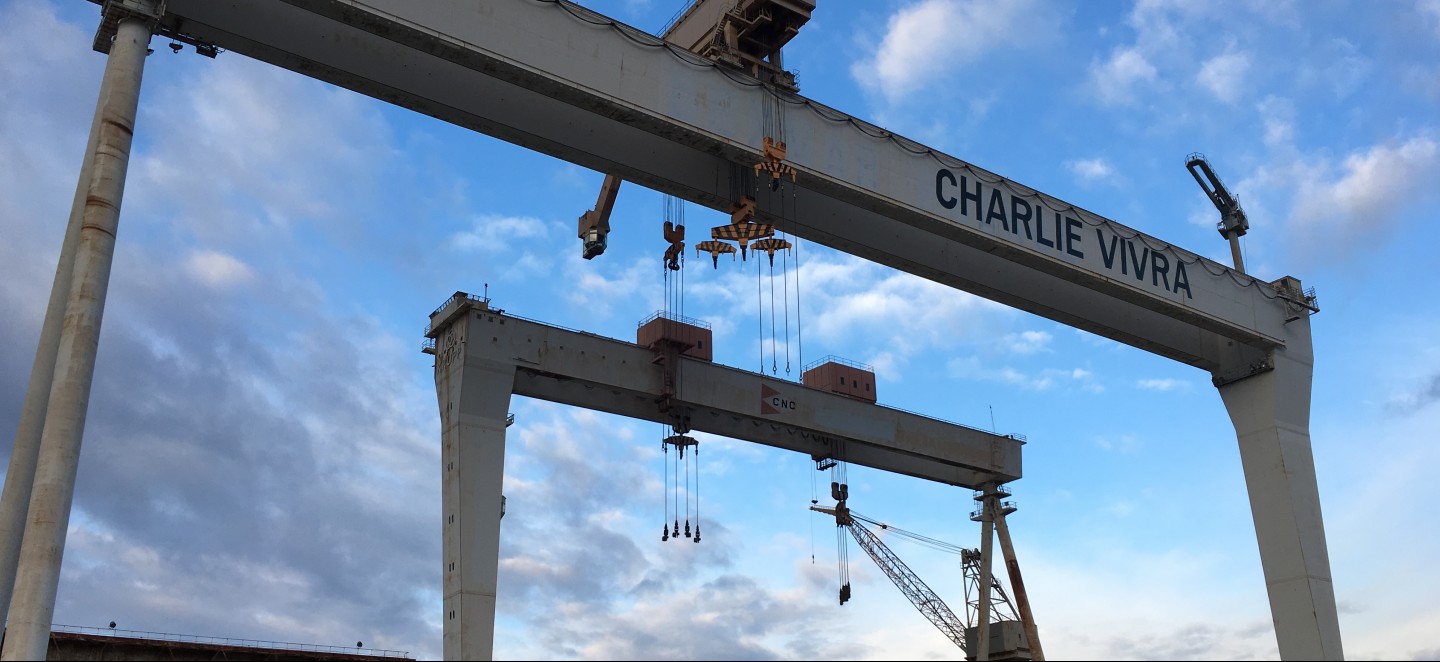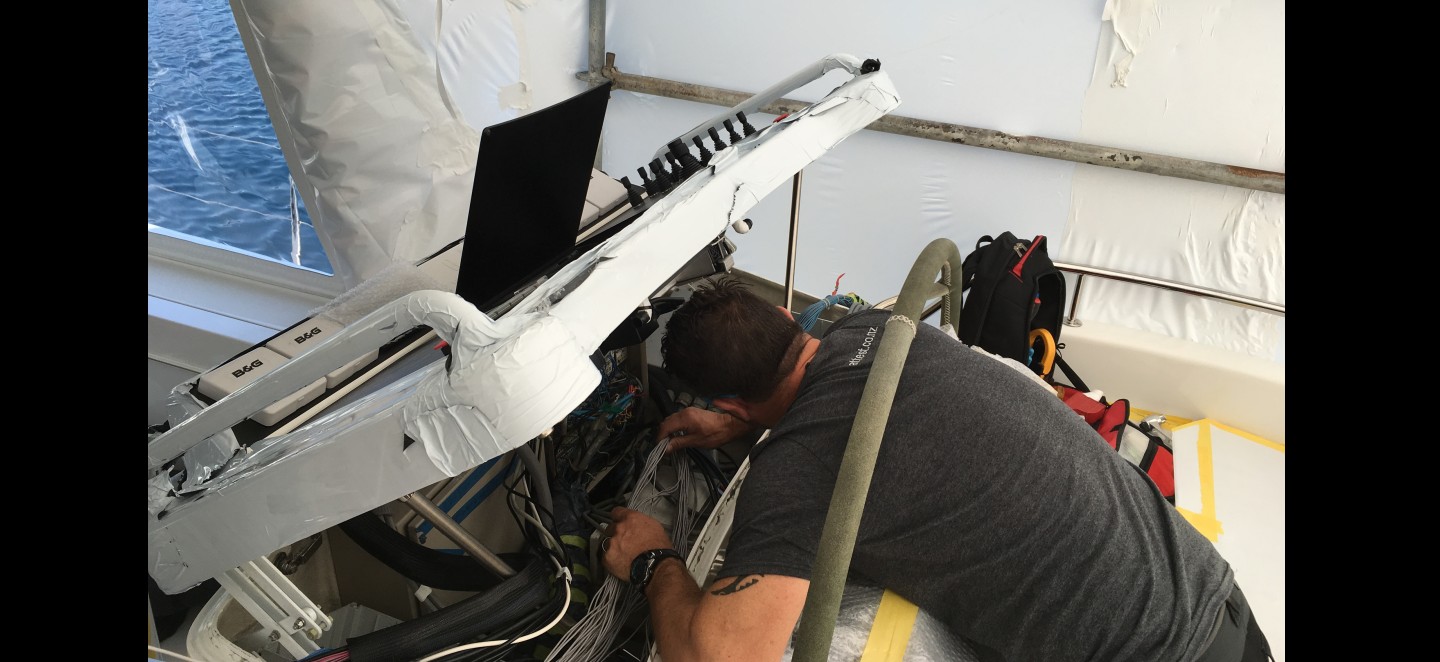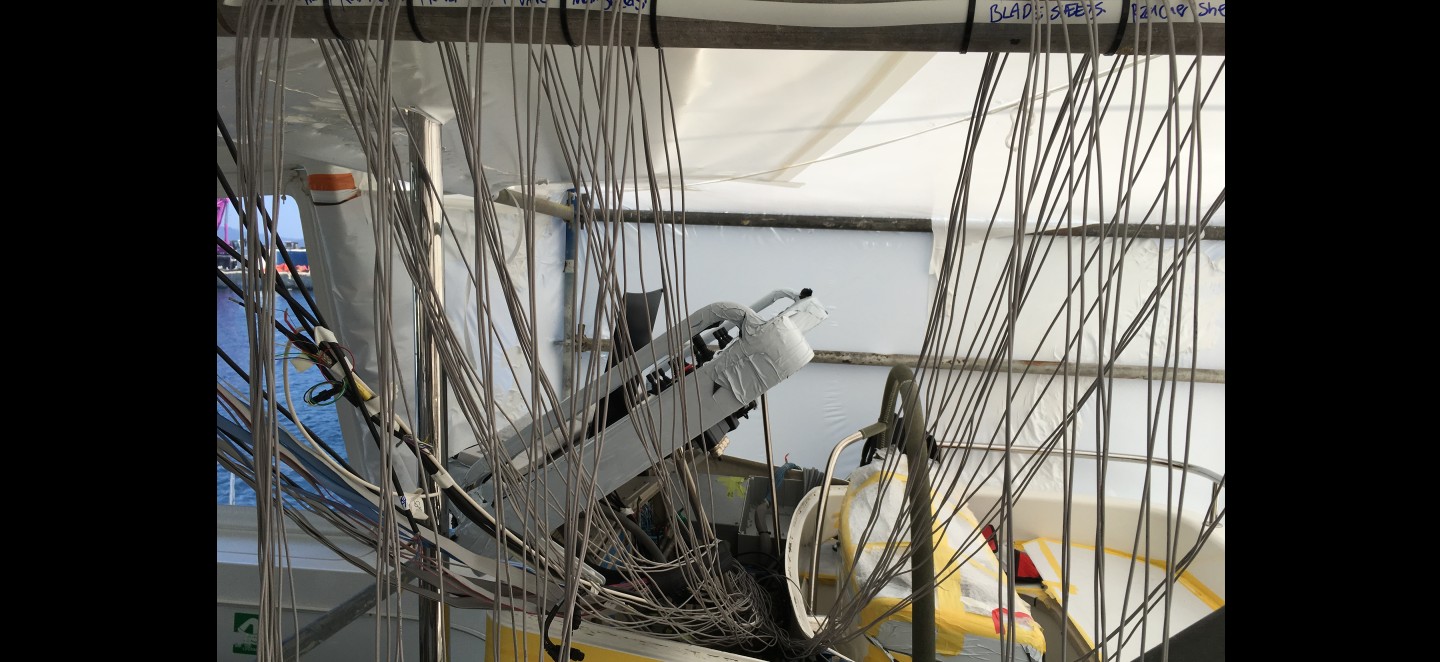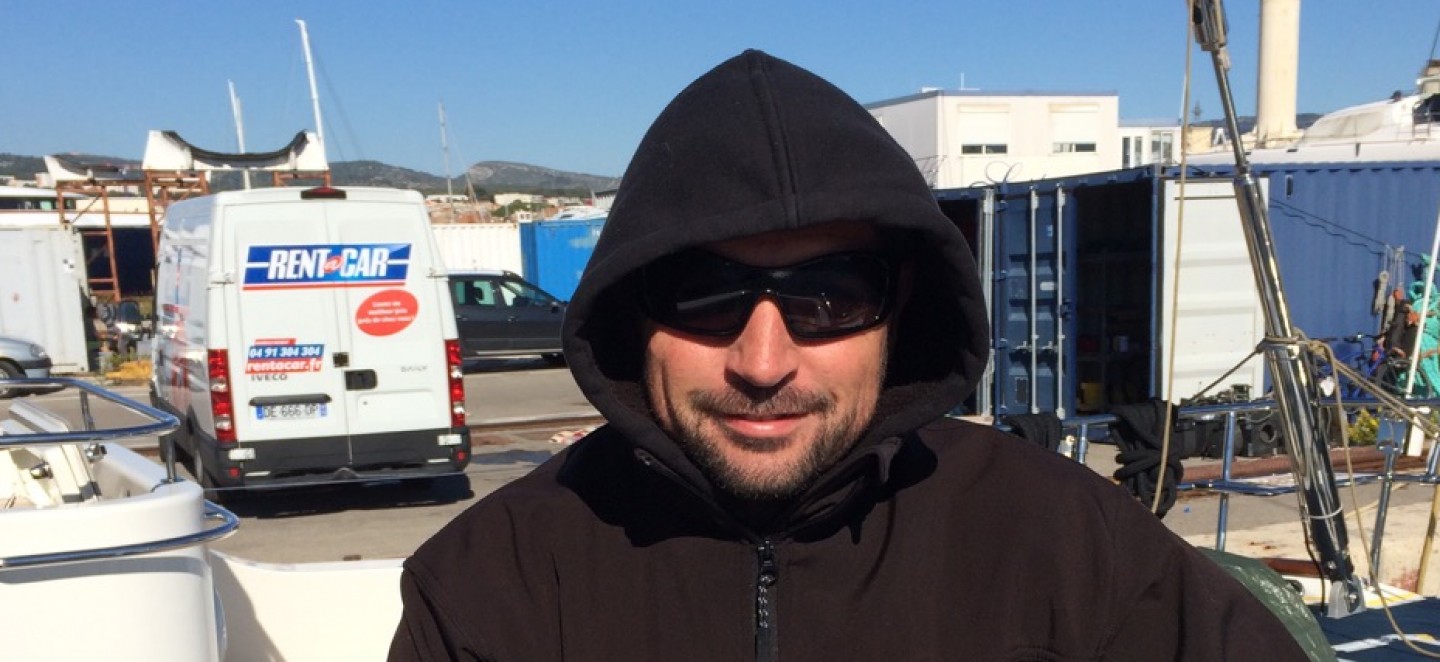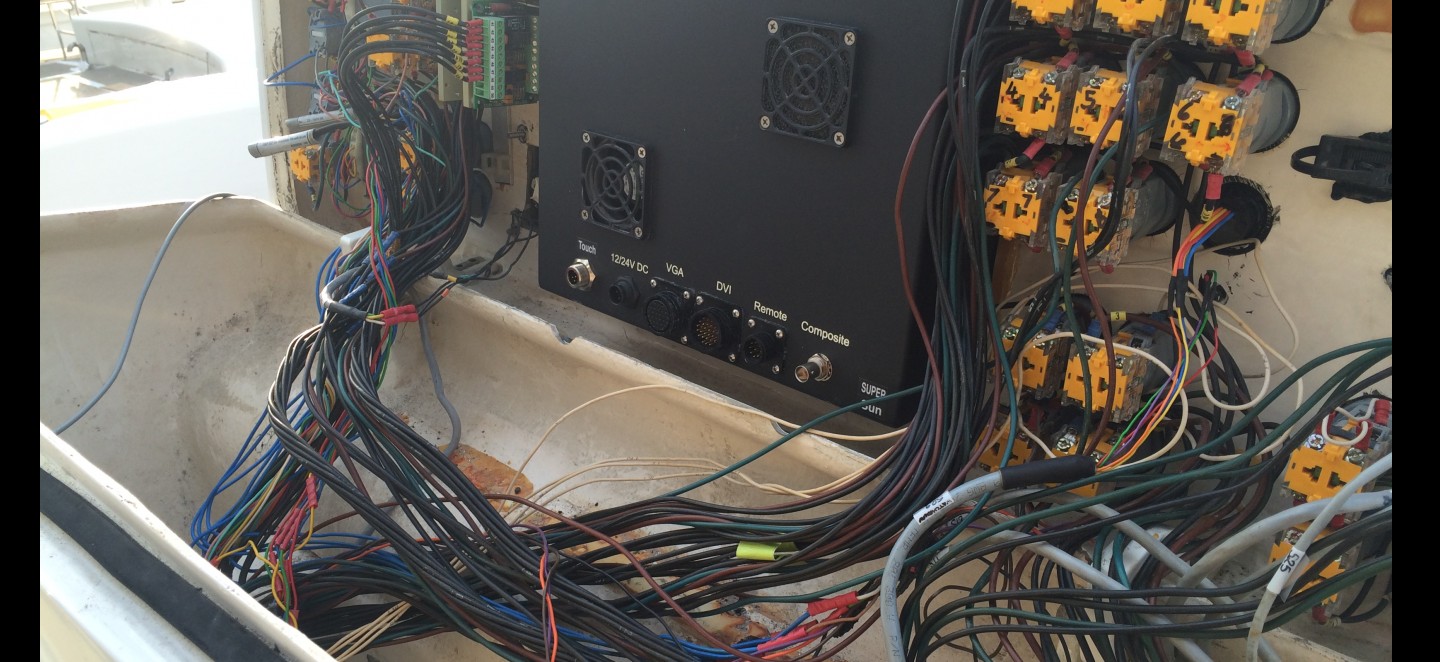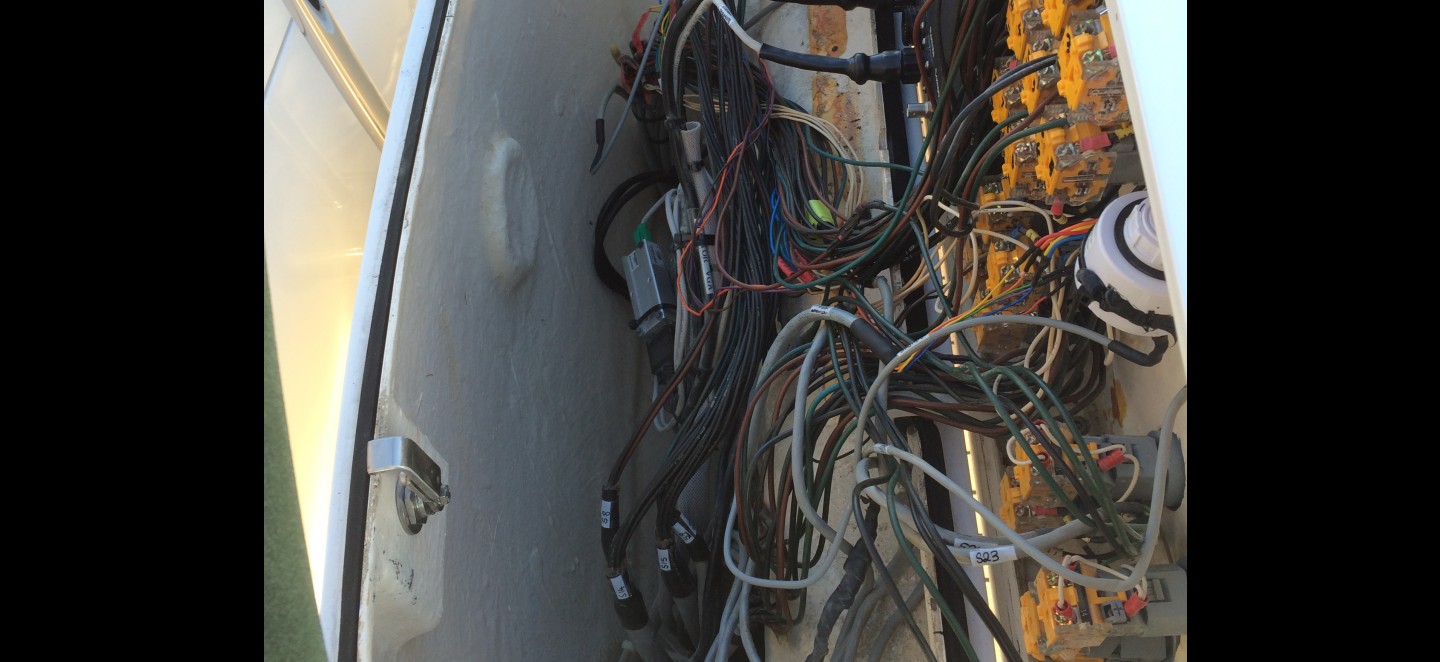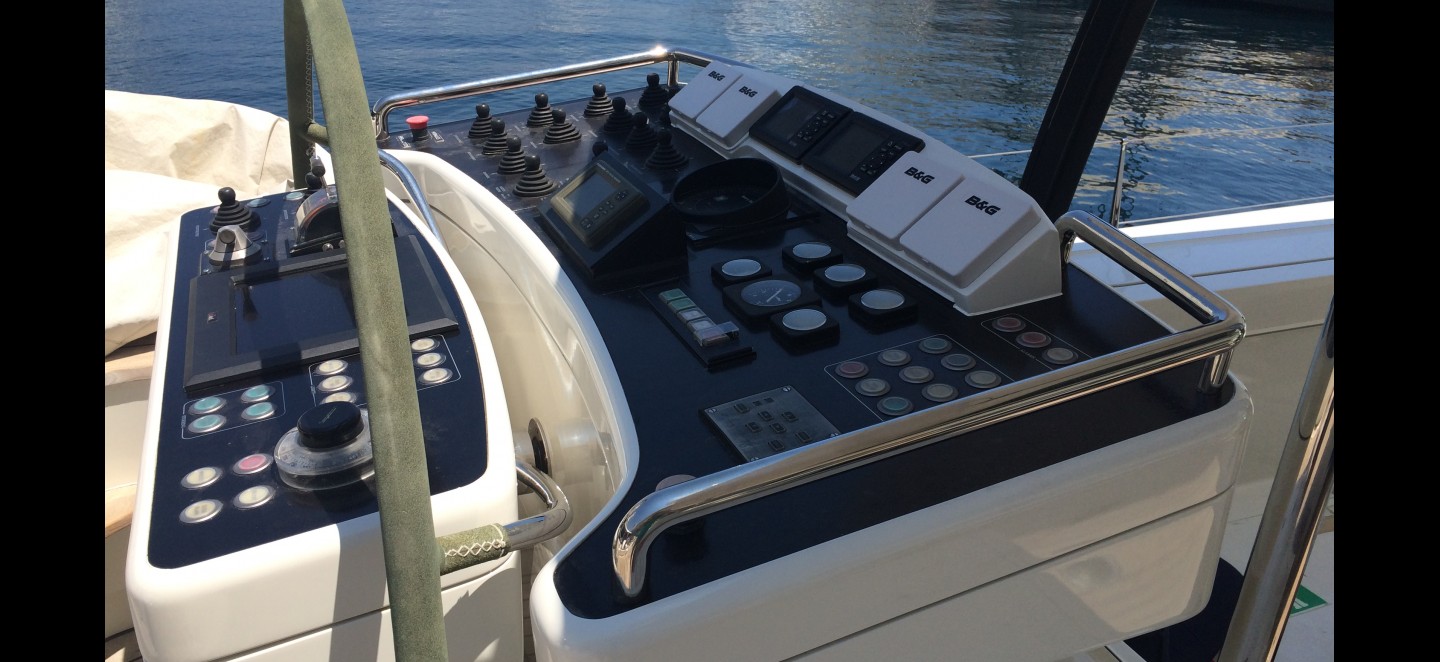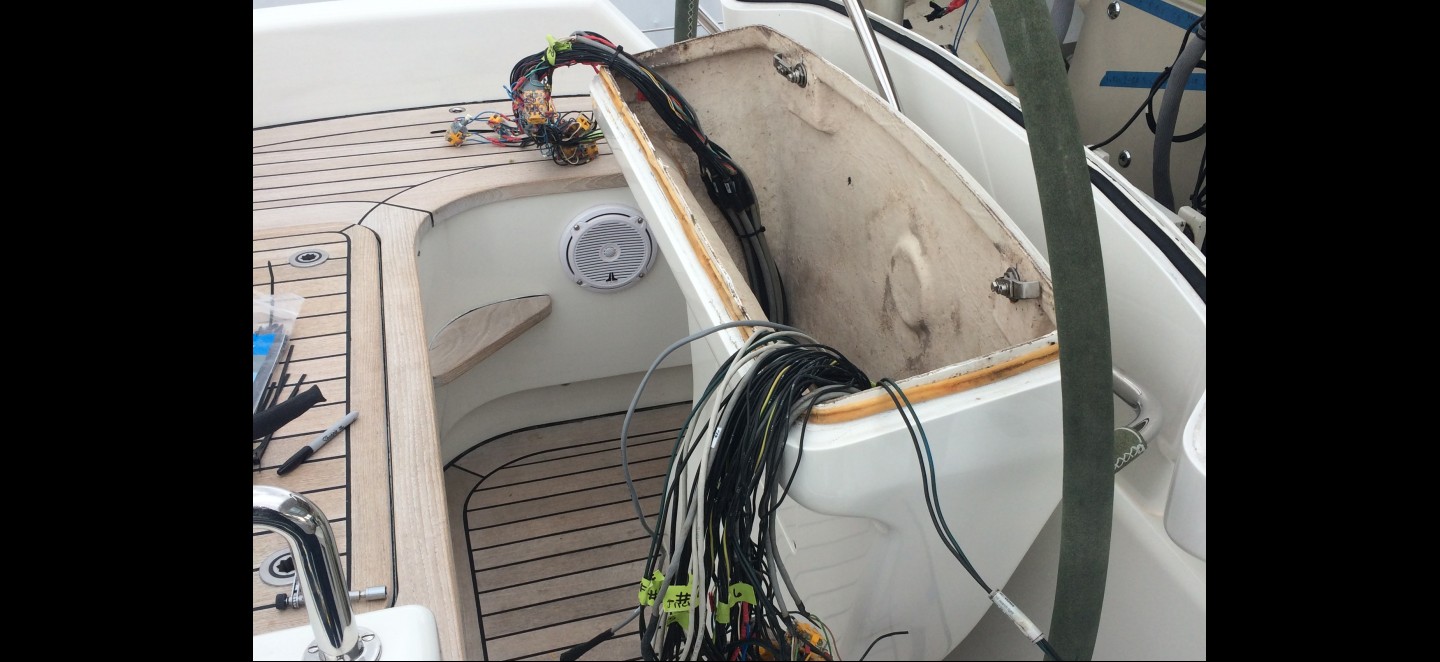 S.Y Koo - Control Panels
One of our biggest projects to date, we carried out discovery and removal of old leaky control panels then designed, project managed, and installed complete new consoles.
Intro
With improved reliability, appearance and re-location of existing controls, the end product is a far more ergonomic and user friendly experience.
Discovery
Travelling to France where Koo was hauled out, we systematically disconnected the existing panels, making hand drawings of the wiring as we went. We then discussed and designed new layouts for the existing functions, and new features. The old console tops were removed and shipped to New Zealand for refurbishment.
Design Concept
New 19" screens were located in a recessed area, covered by an electrically powered solid cover. This design makes the screens easier to see in the sun and provides practical protection when not in use. We also think its a cool feature and point of difference, please check it out here.
Maneuvering, steering, and docking related controls were clustered on the aft pod - within easy reach of the captain, with sailing levers outboard and forward - easily reached by trimmers from the side deck.
Less frequently used controls took up the remainder of the space located on the inboard, forward panels. All controls a duplicated on Port & Stbd consoles for ease of use and redundancy.
Themed black the printed membrane panels complement the new B&G instruments, and blend nicely with the classic controls from Kwant and Seagatron, and the custom, carbon fiber Furuno GPS displays.
Manufacture
Back in New Zealand we selected local manufacturer to supply the printed membrane panels, modify the console tops and repaint. They were crated along with many relays, connectors, fuses and tools we would need to sort out the existing wiring and create a new interface & connection point to unite the console wiring with the heavy ships cables.
Project managing this process ensuring new electronics were fitted, the mechanism for lifting the screen lid succeeded, and keeping things on time was challenging, and a rewarding process.
Installation
During a one-month period we terminated the old ships cables in new interface relays & connections within new purpose built junction boxes. We connected the new console wires and commissioned all the existing and new systems. A demanding time for us resulting in long days to stay on schedule for relaunching and sailing trials. This phase of the project is best described by the phrase "The only easy day was yesterday".
Conclusion
Our largest project to date it spanned 6-months of work, occurring on opposite sides of the world. Requiring significant effort and dedication from our team, suppliers, and unwavering trust from our client we remain fiercely proud of this achievement.
We achieved a world class result for this beautiful sailing yacht, and wish her safe travels.
We look forward to being aboard her again sometime in the future.
For more information on this project, or for a costed proposal please Get in touch.