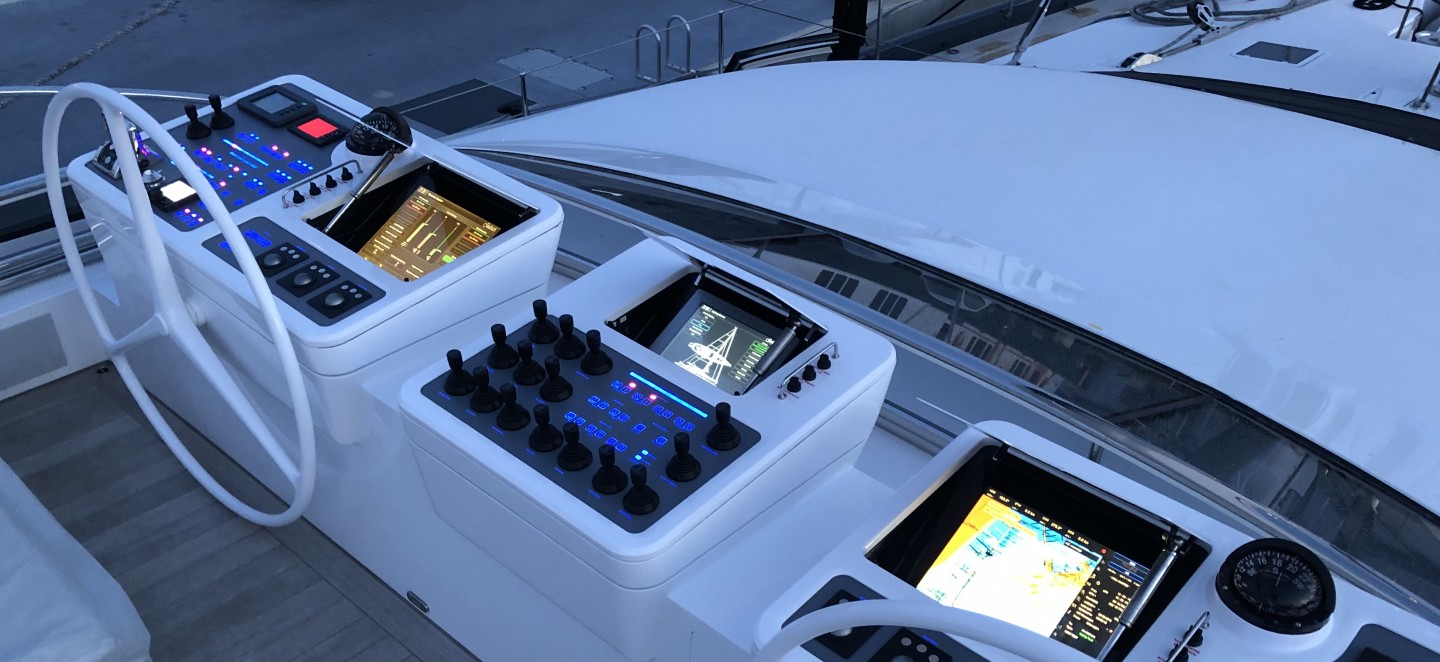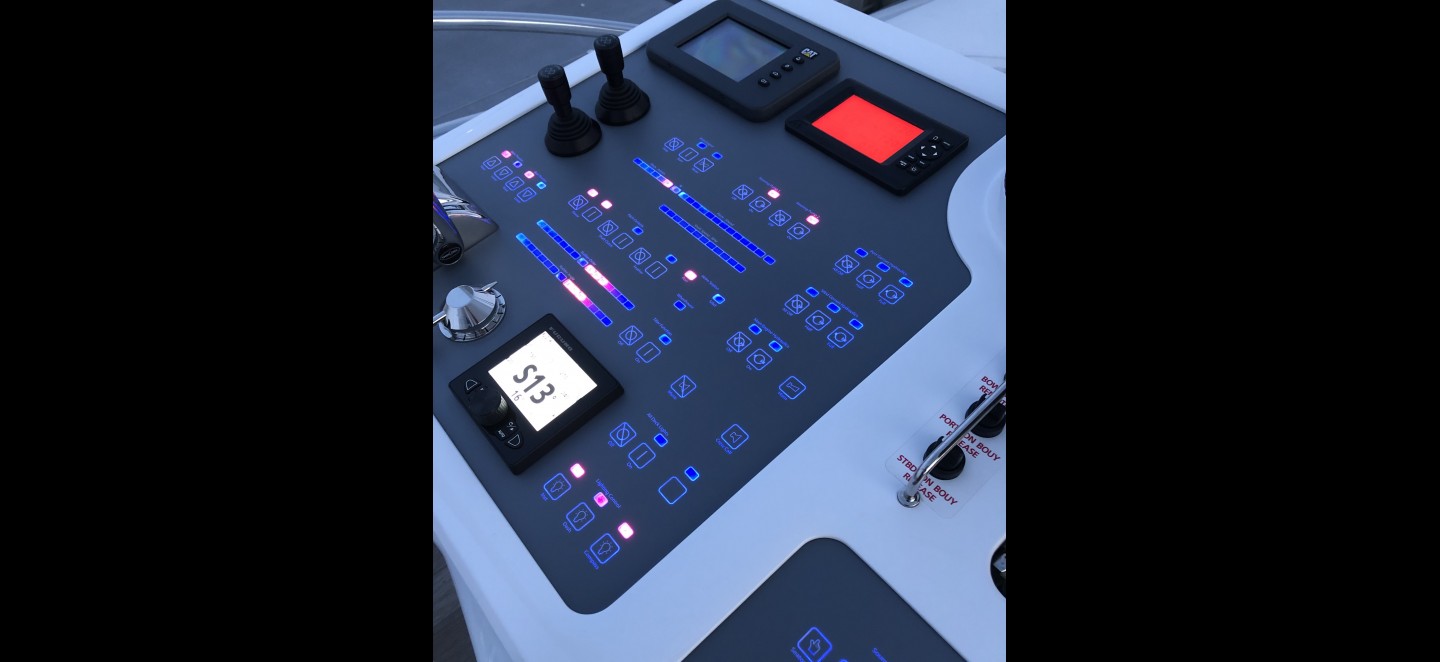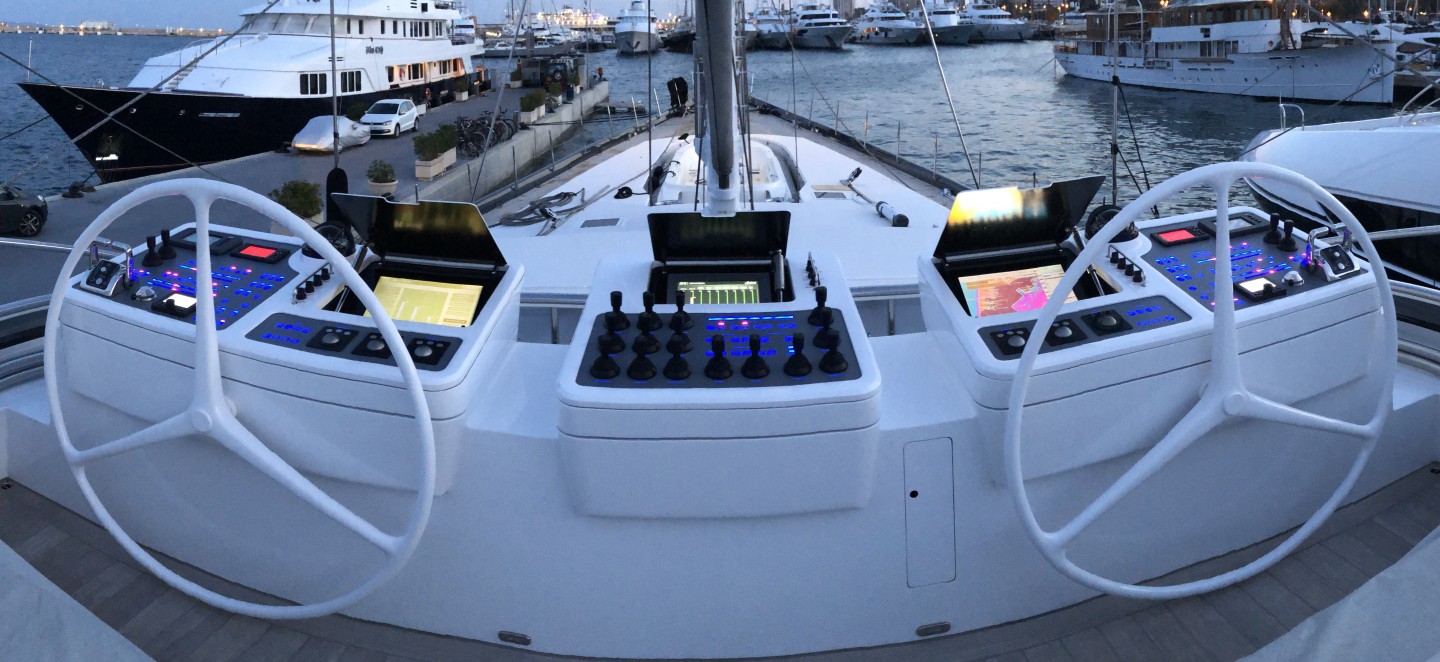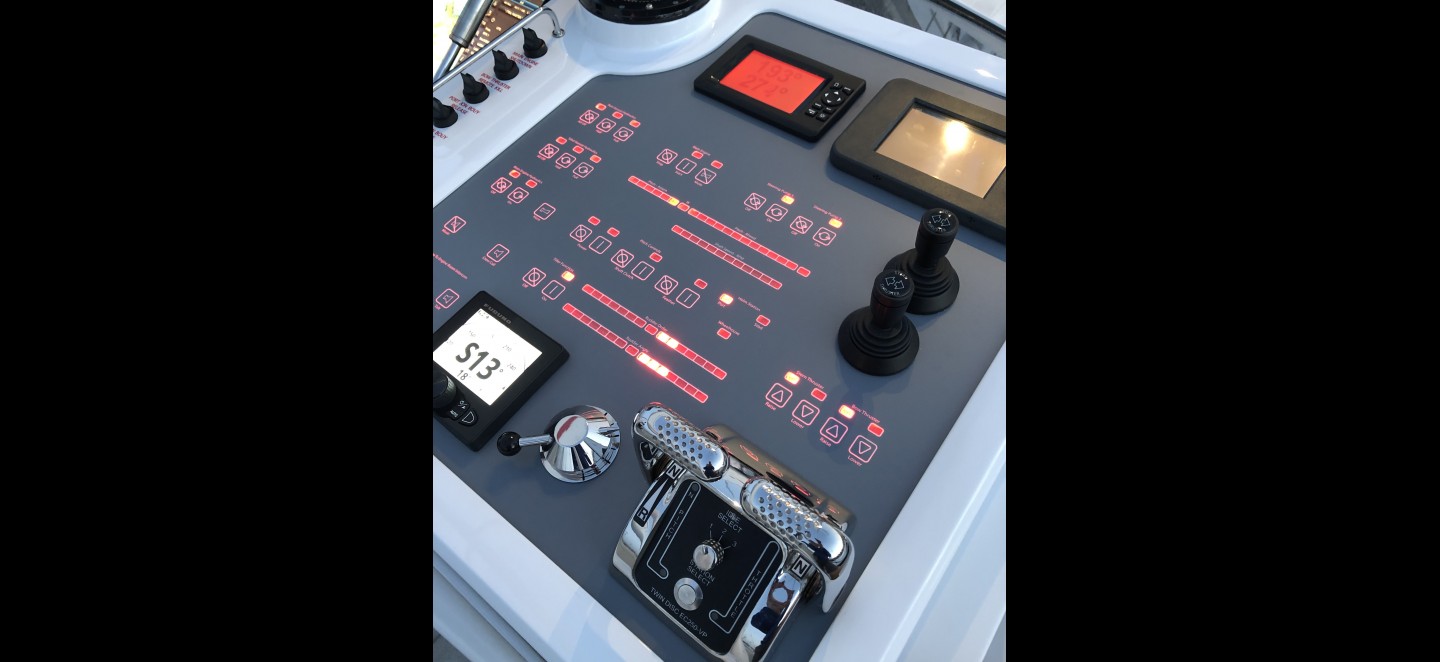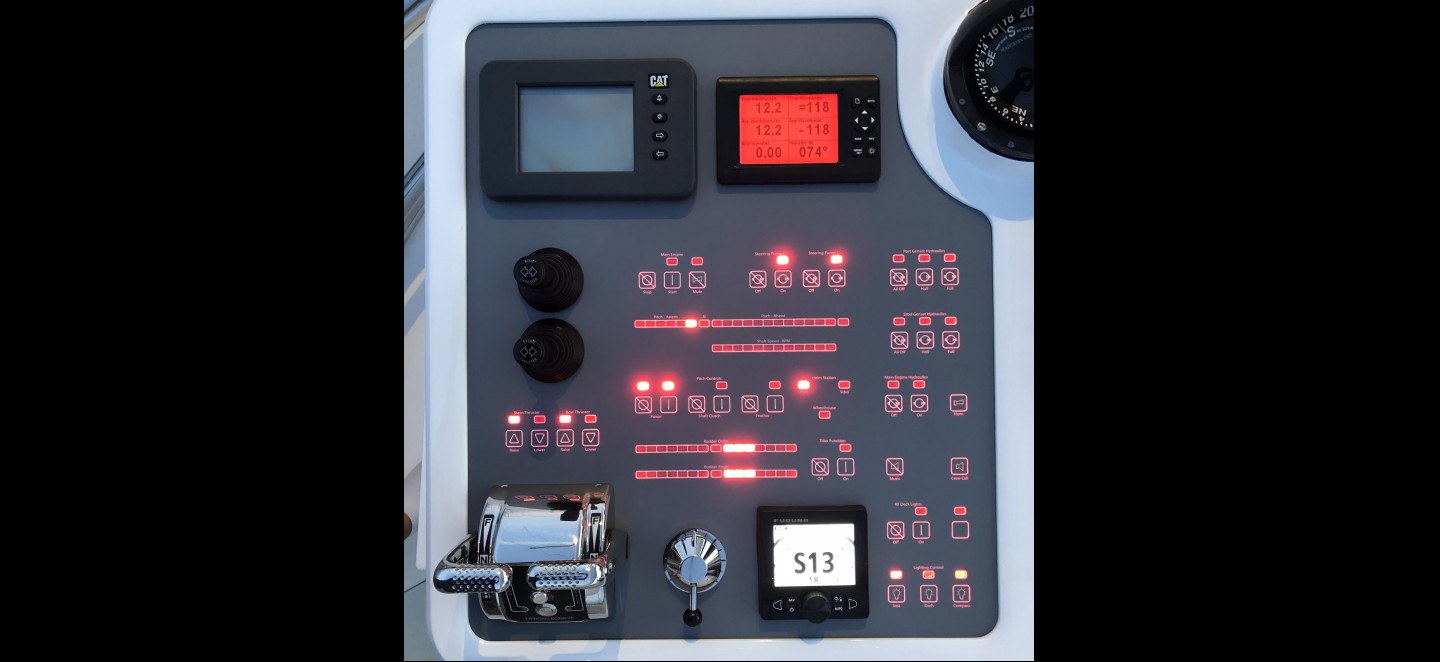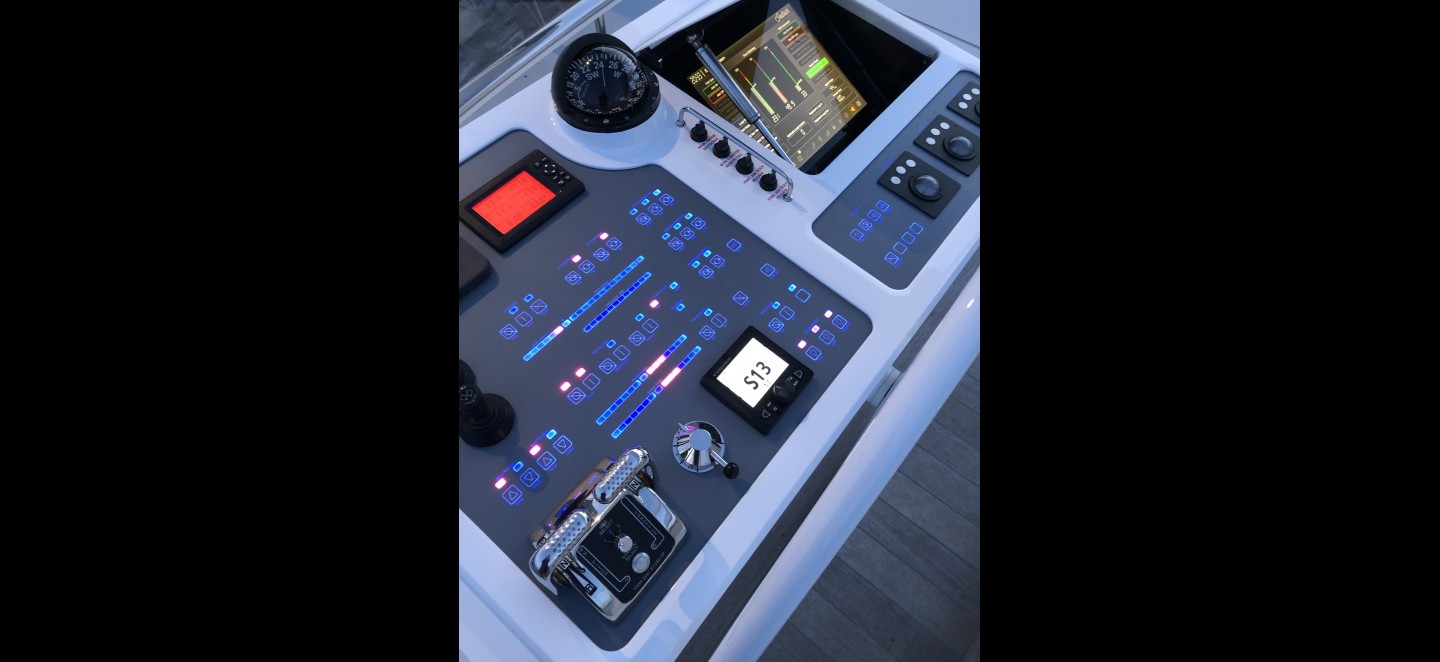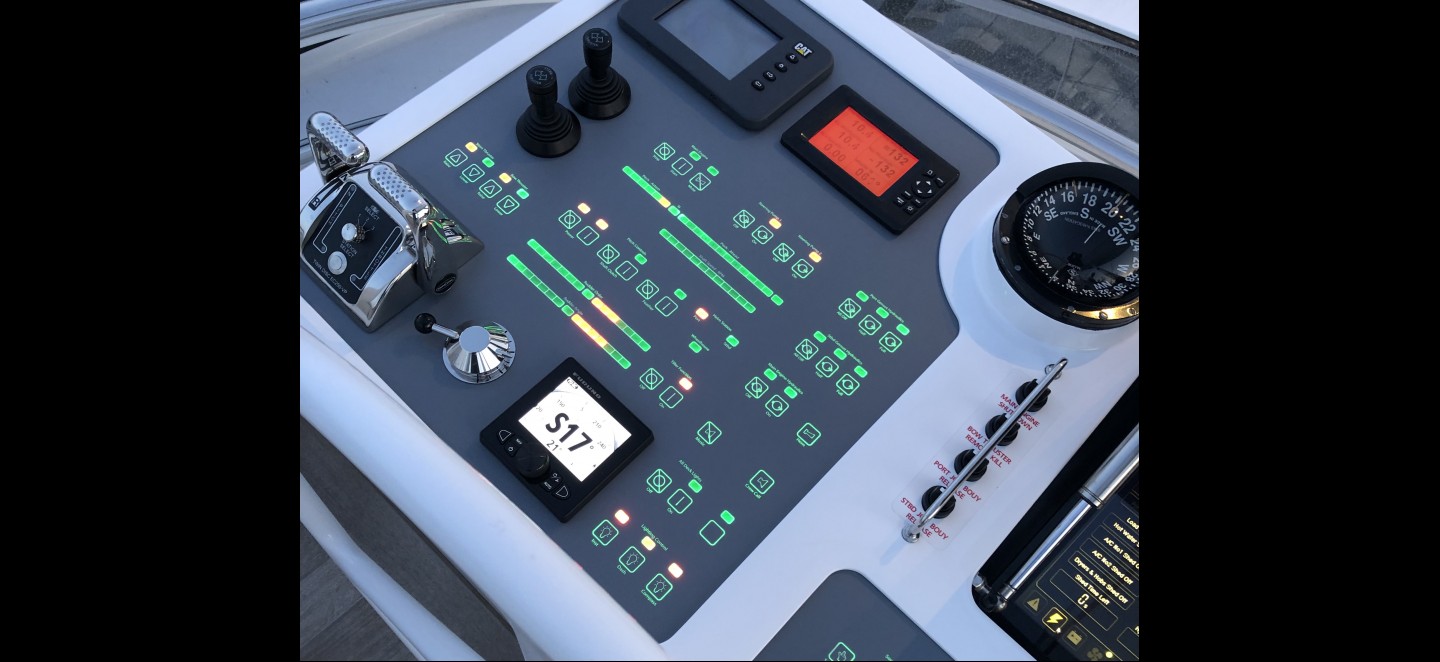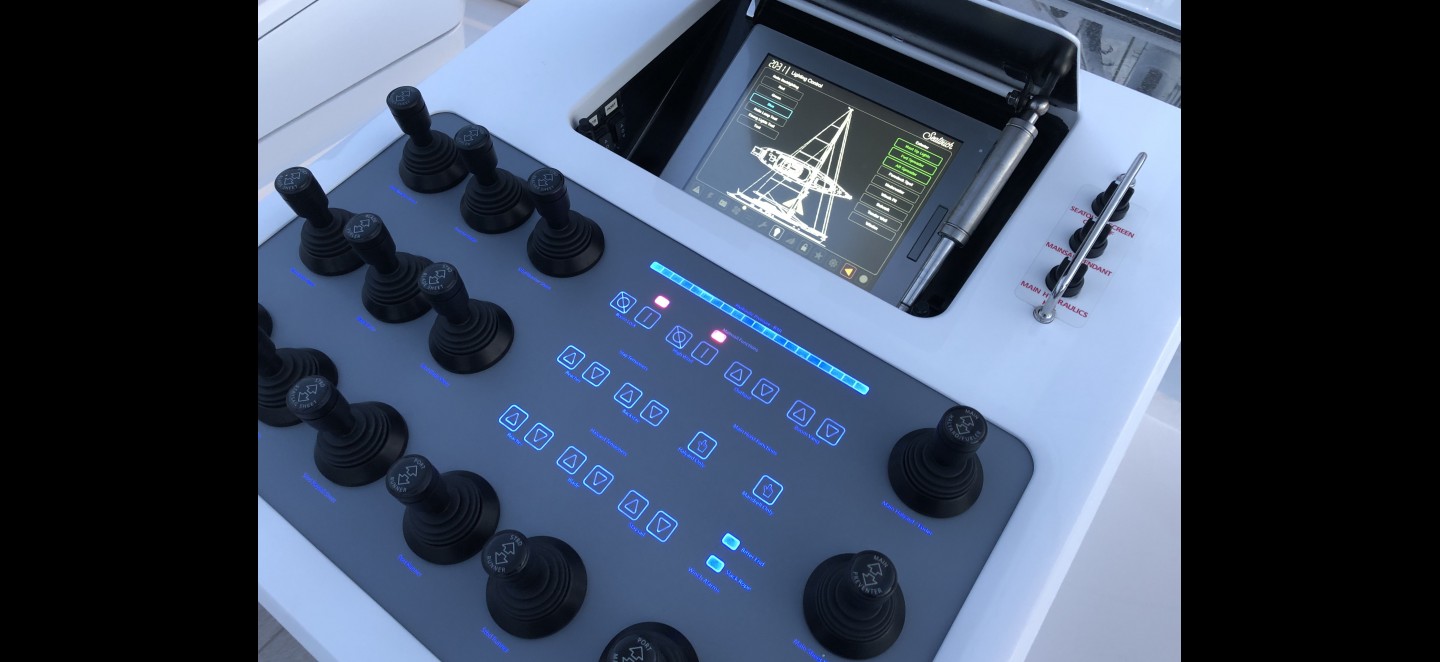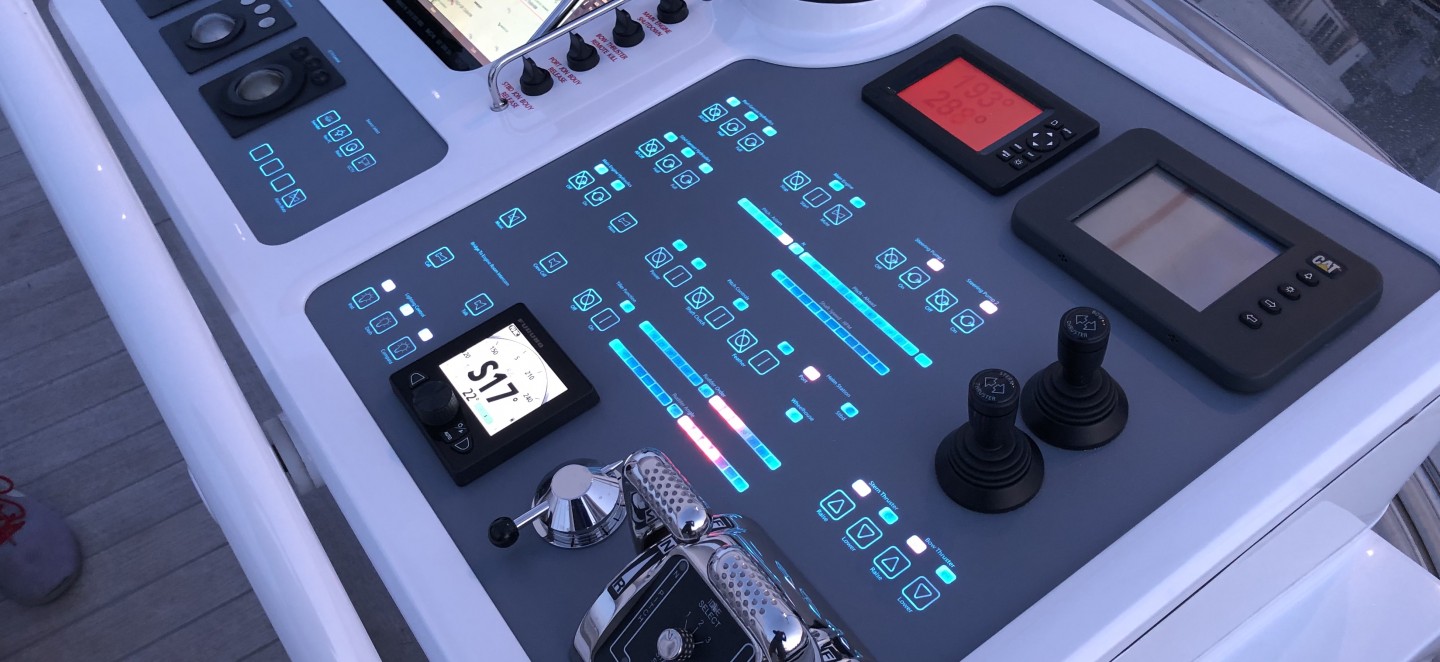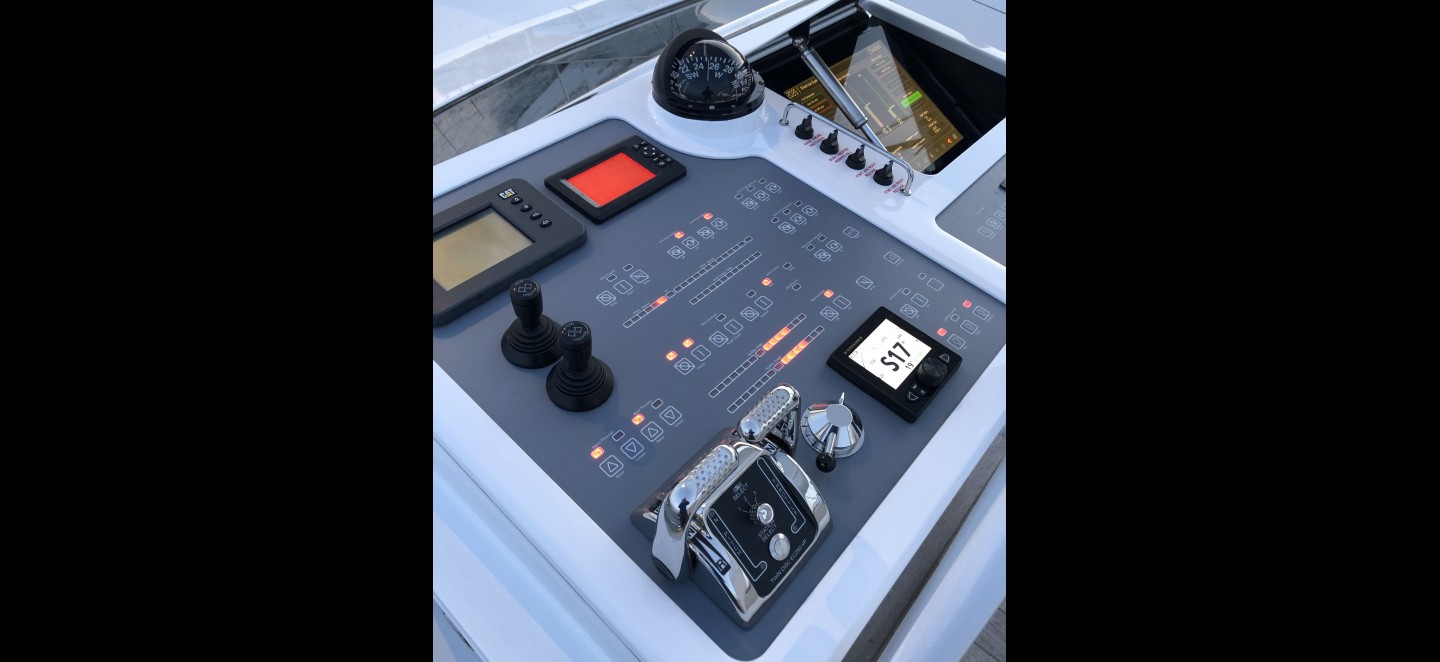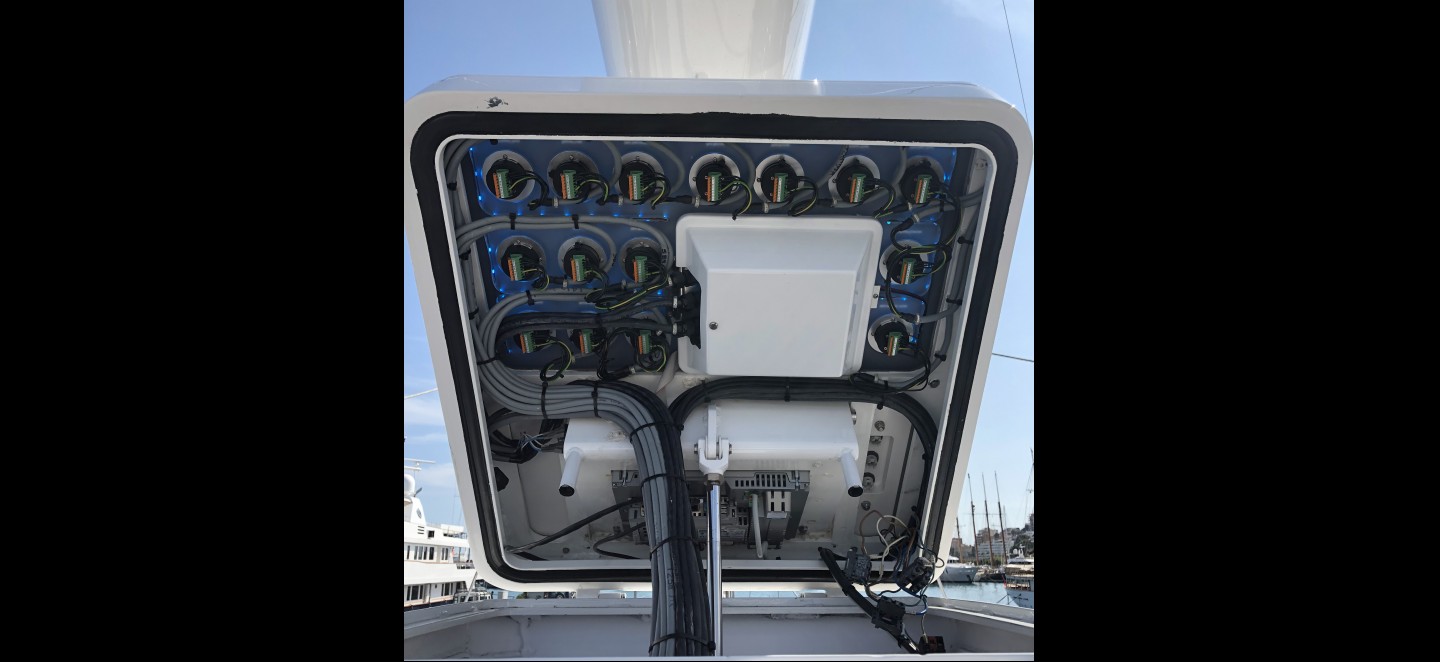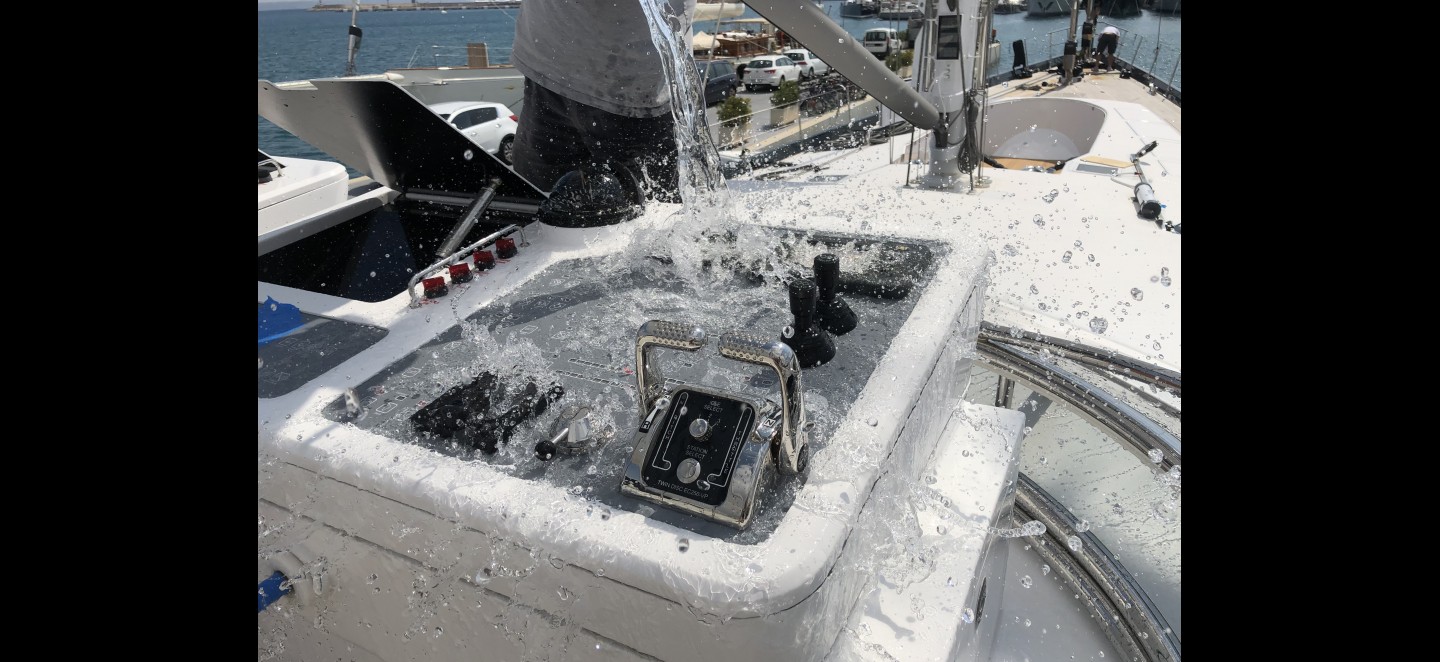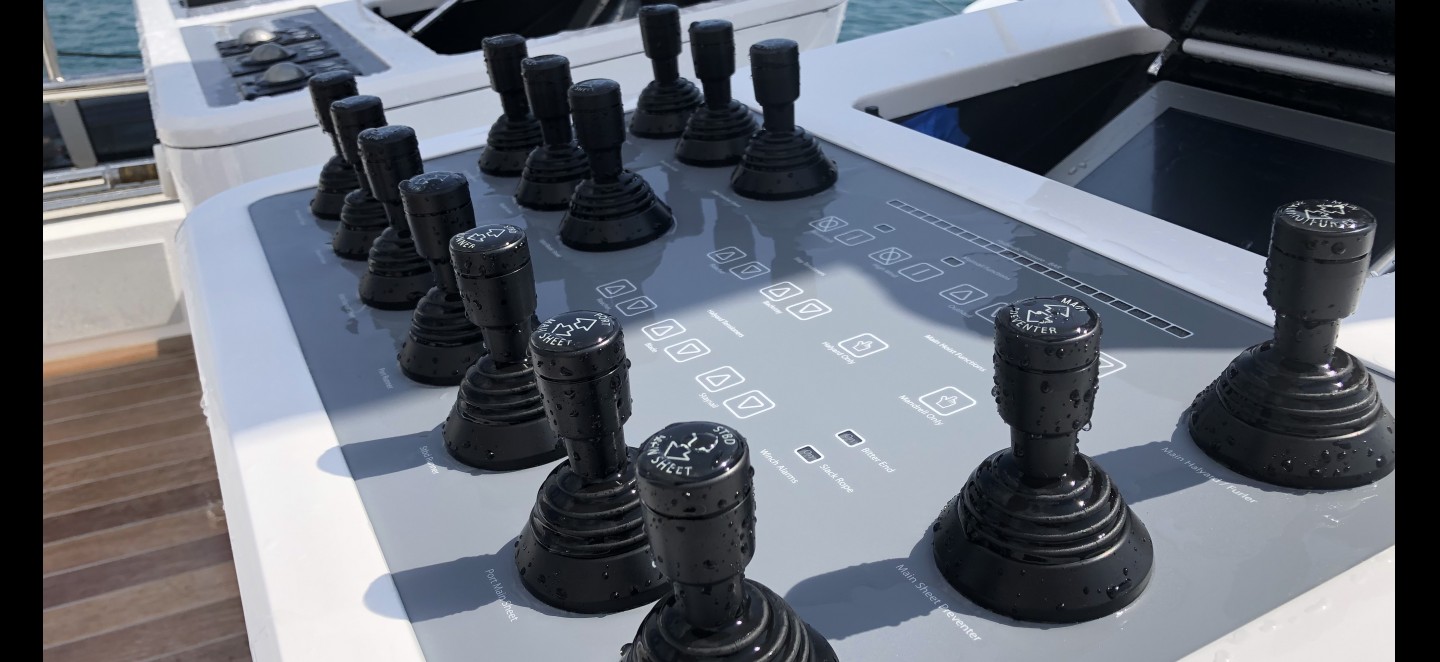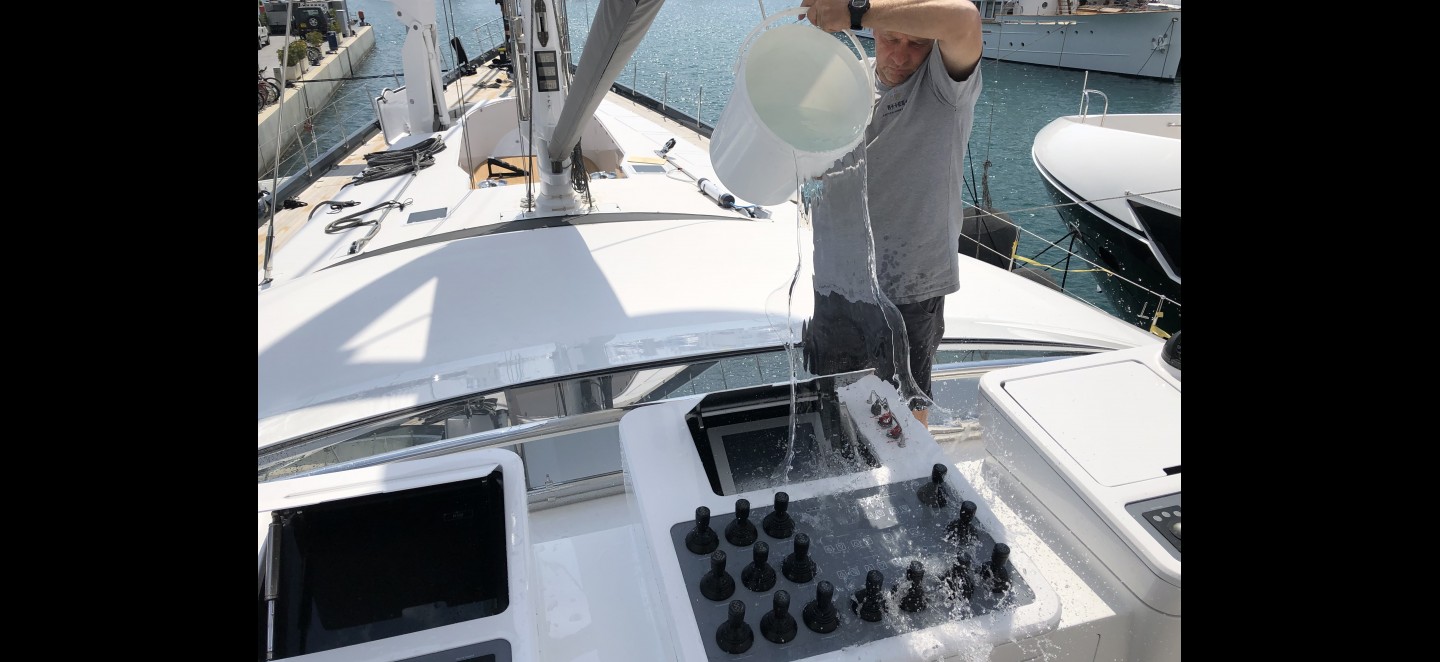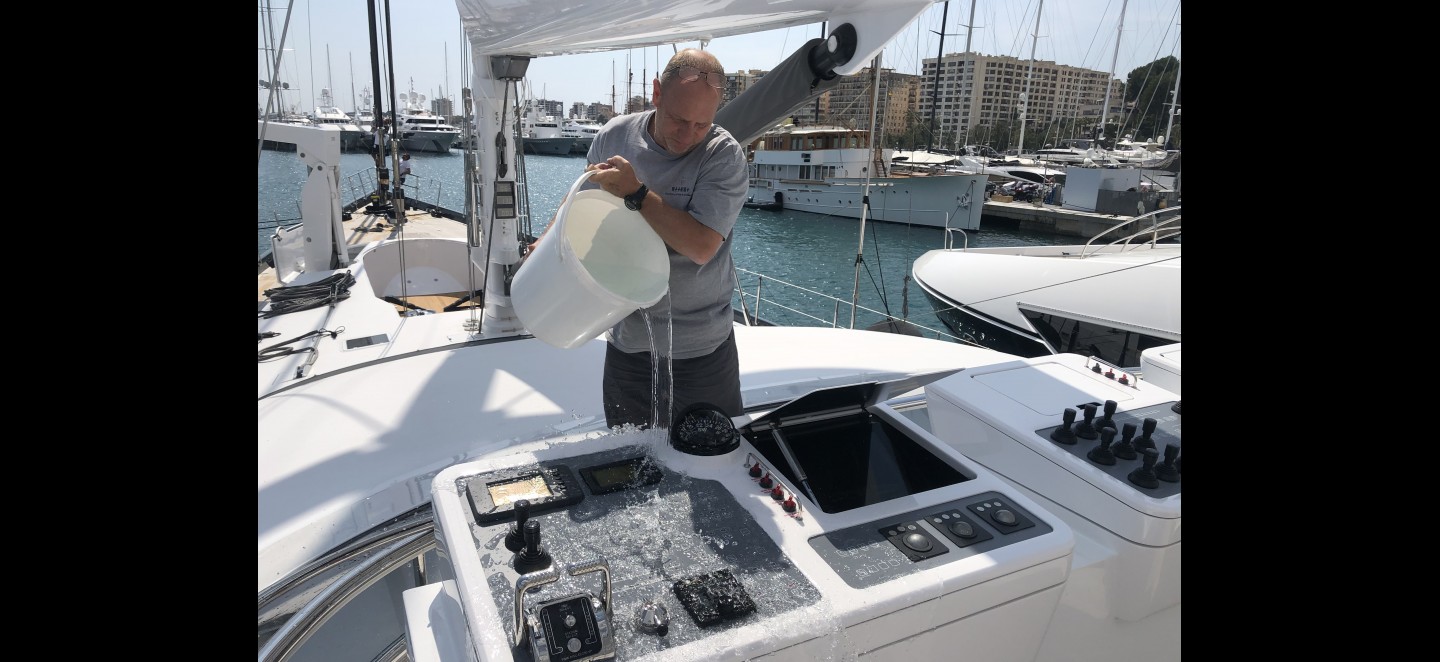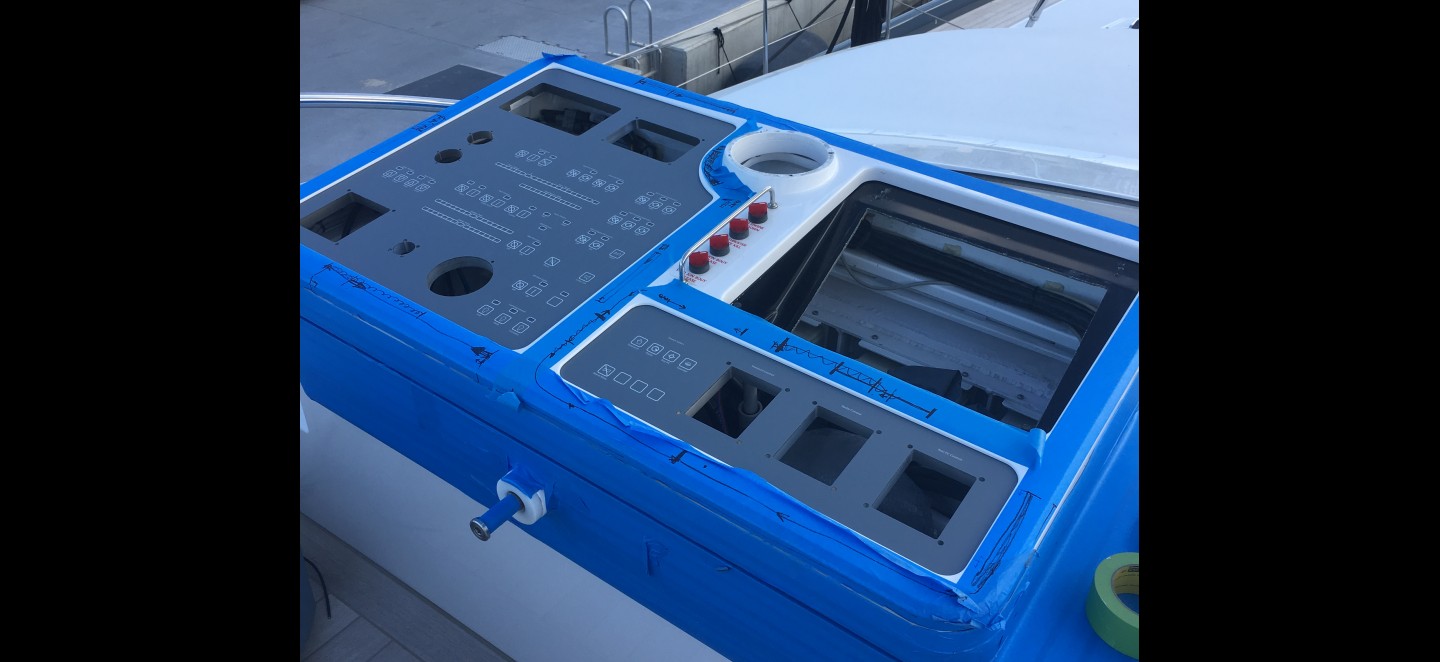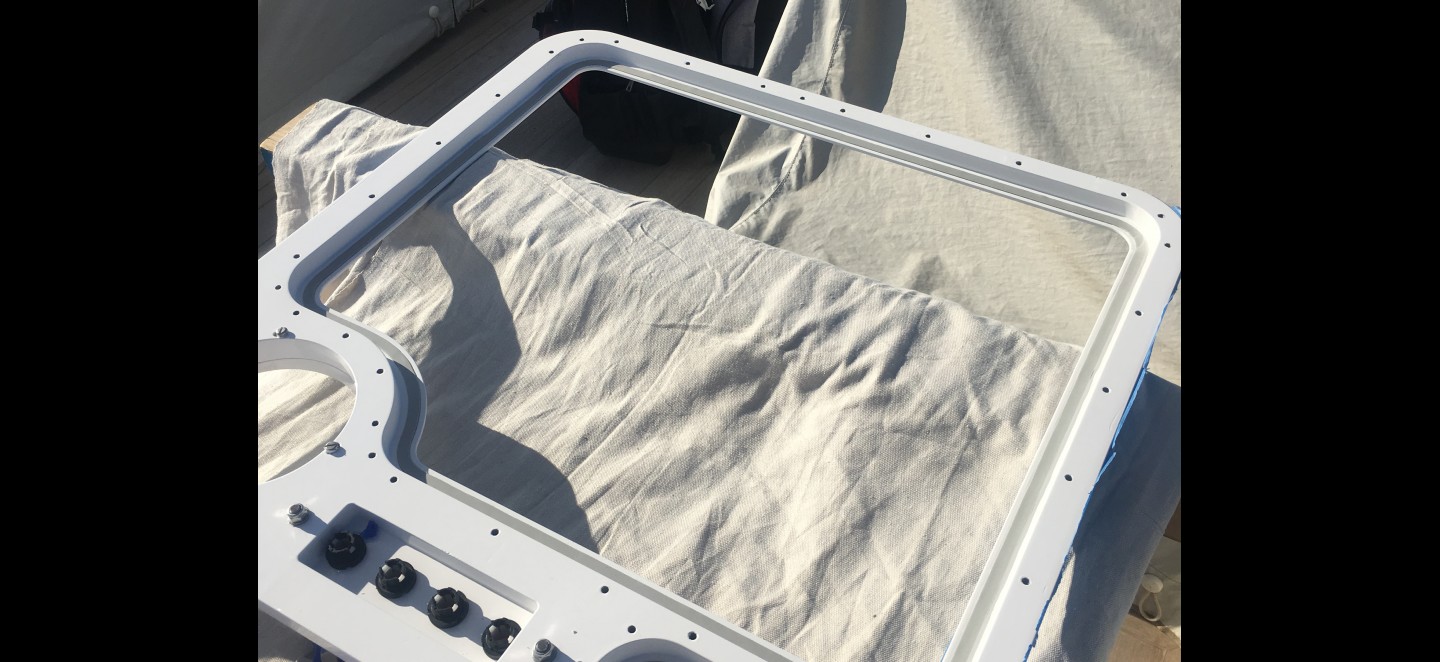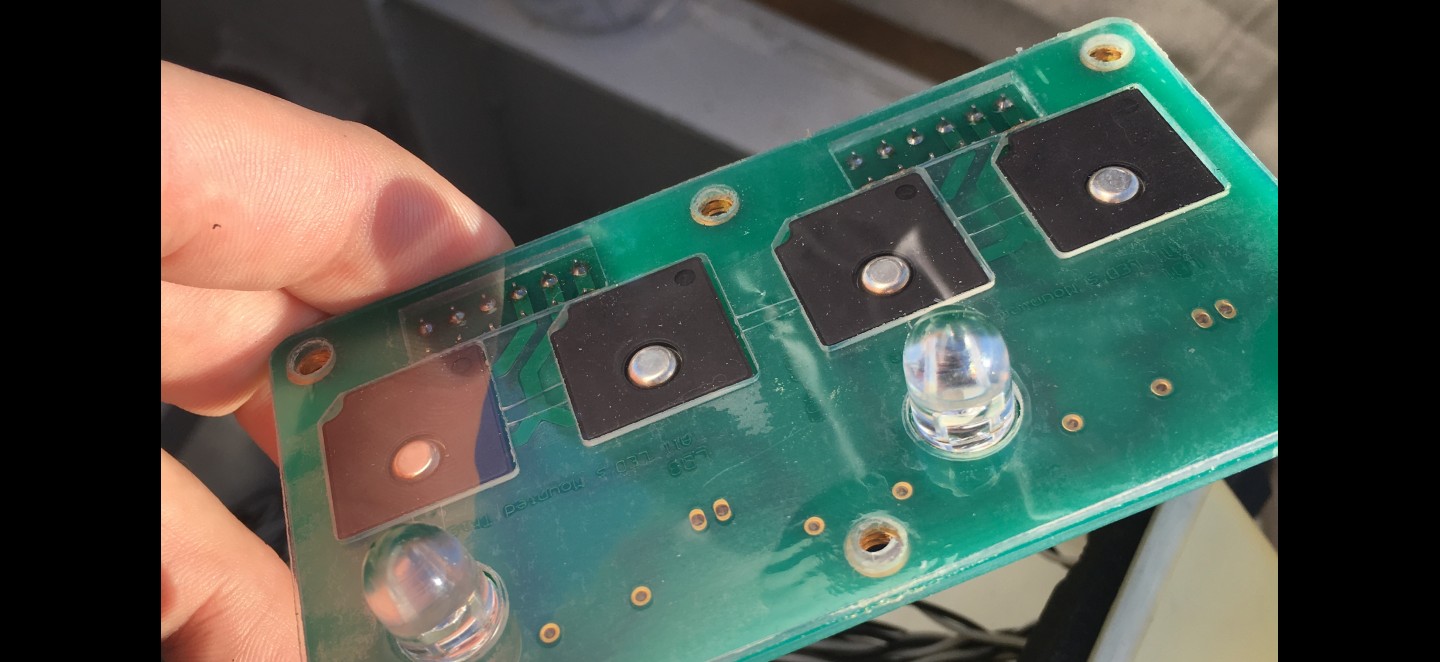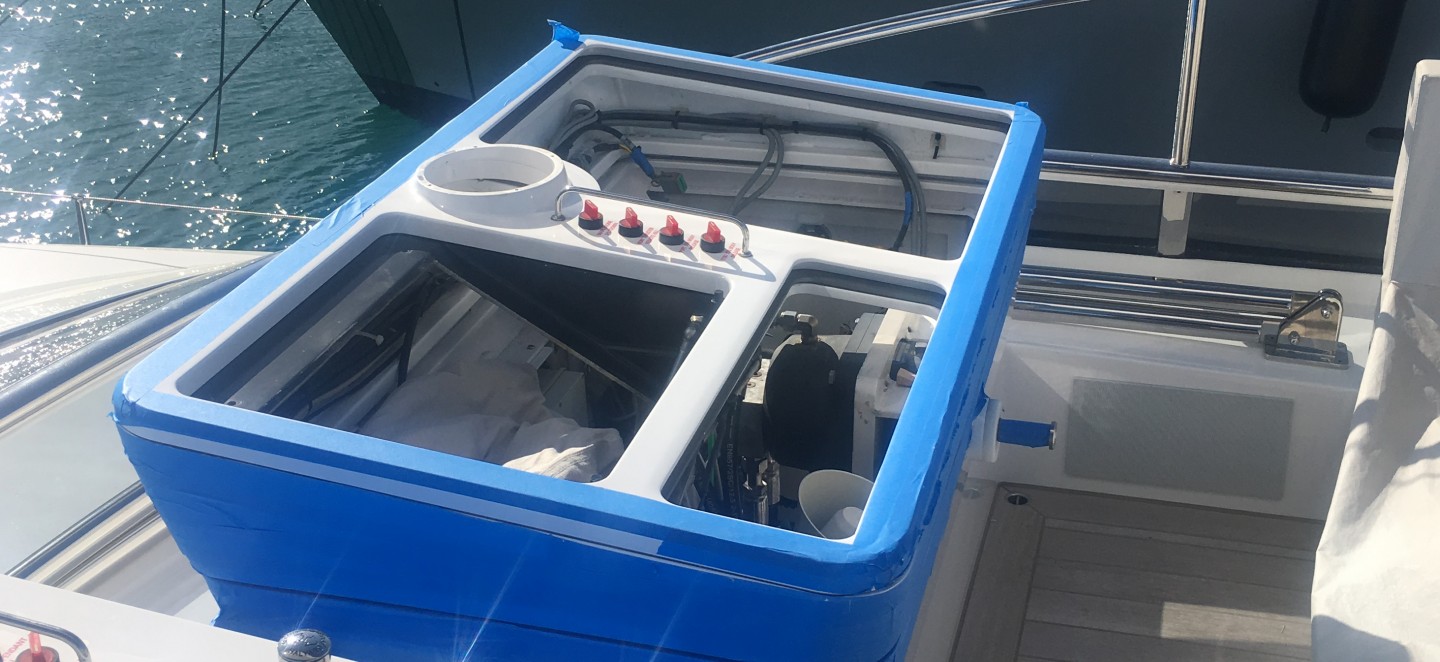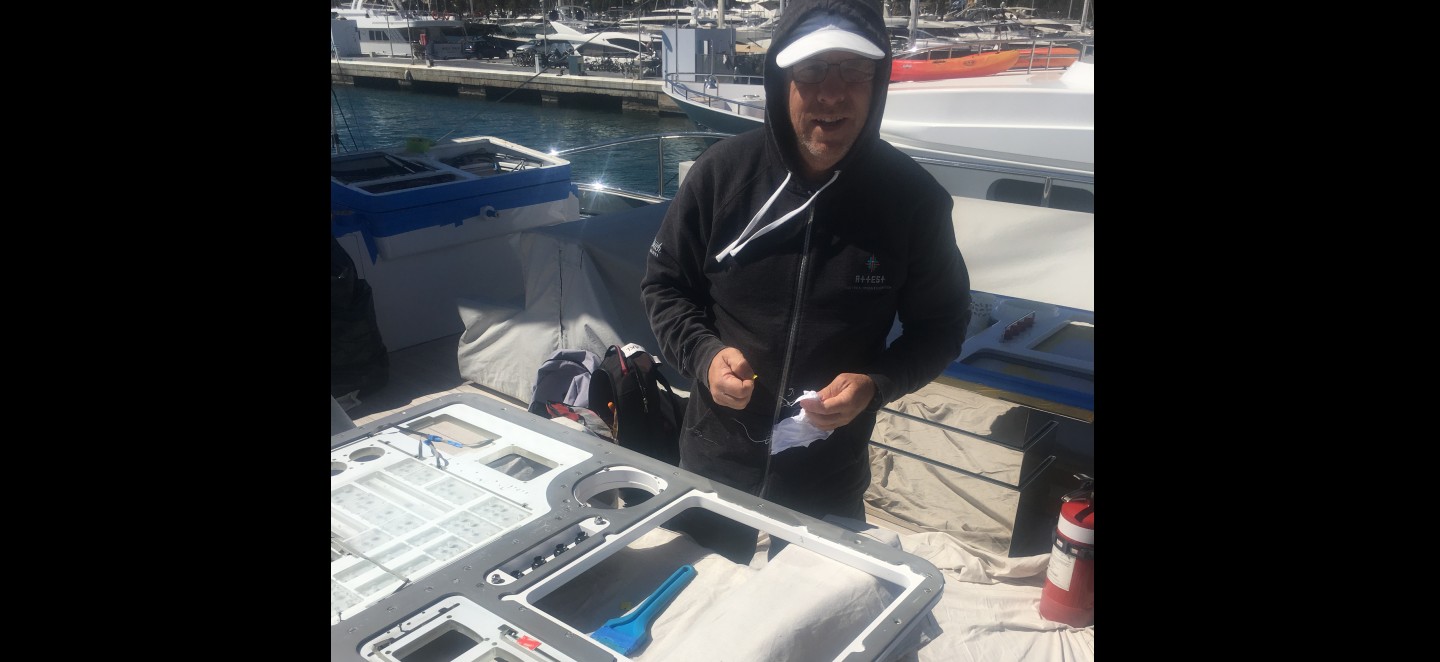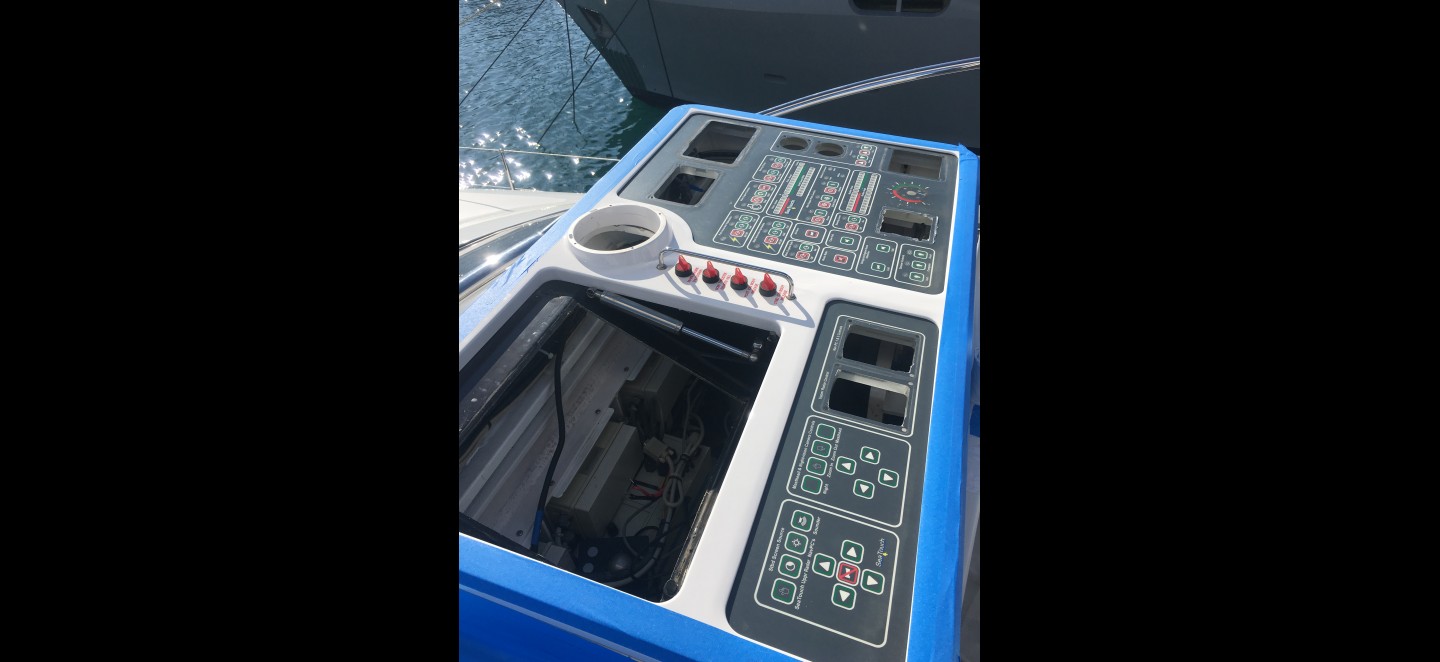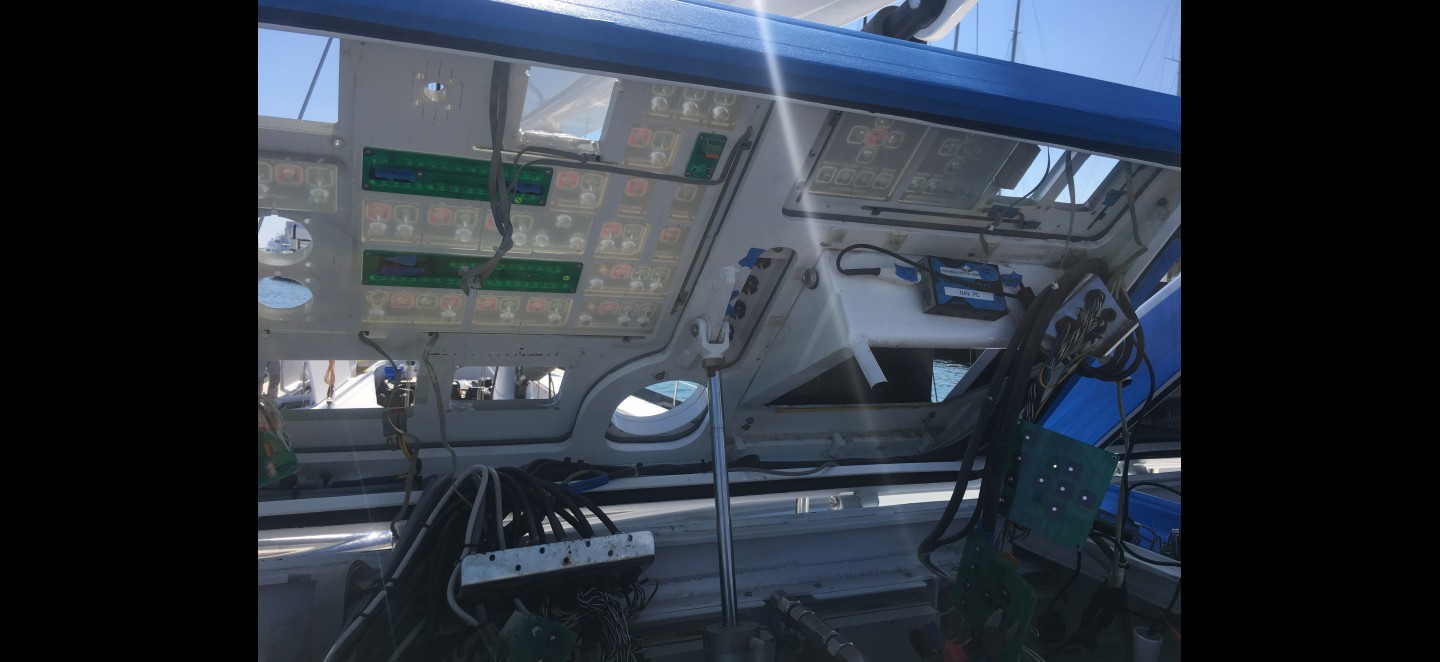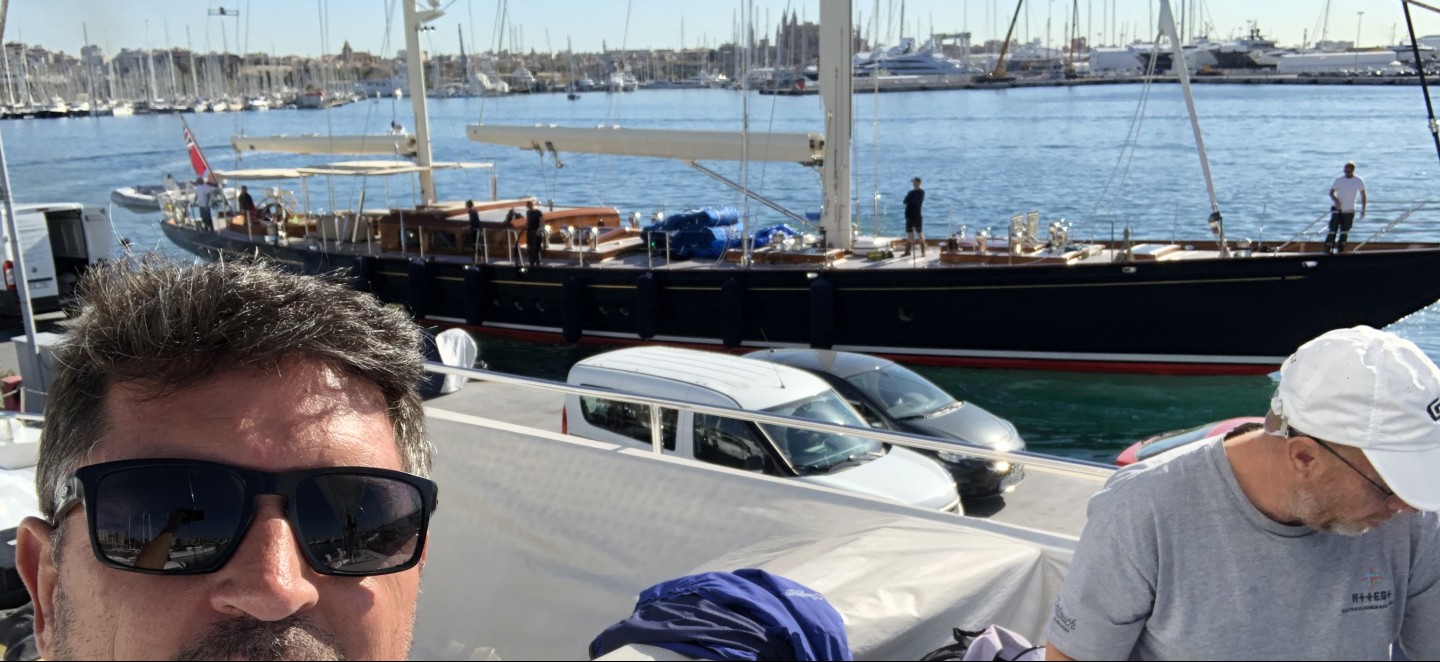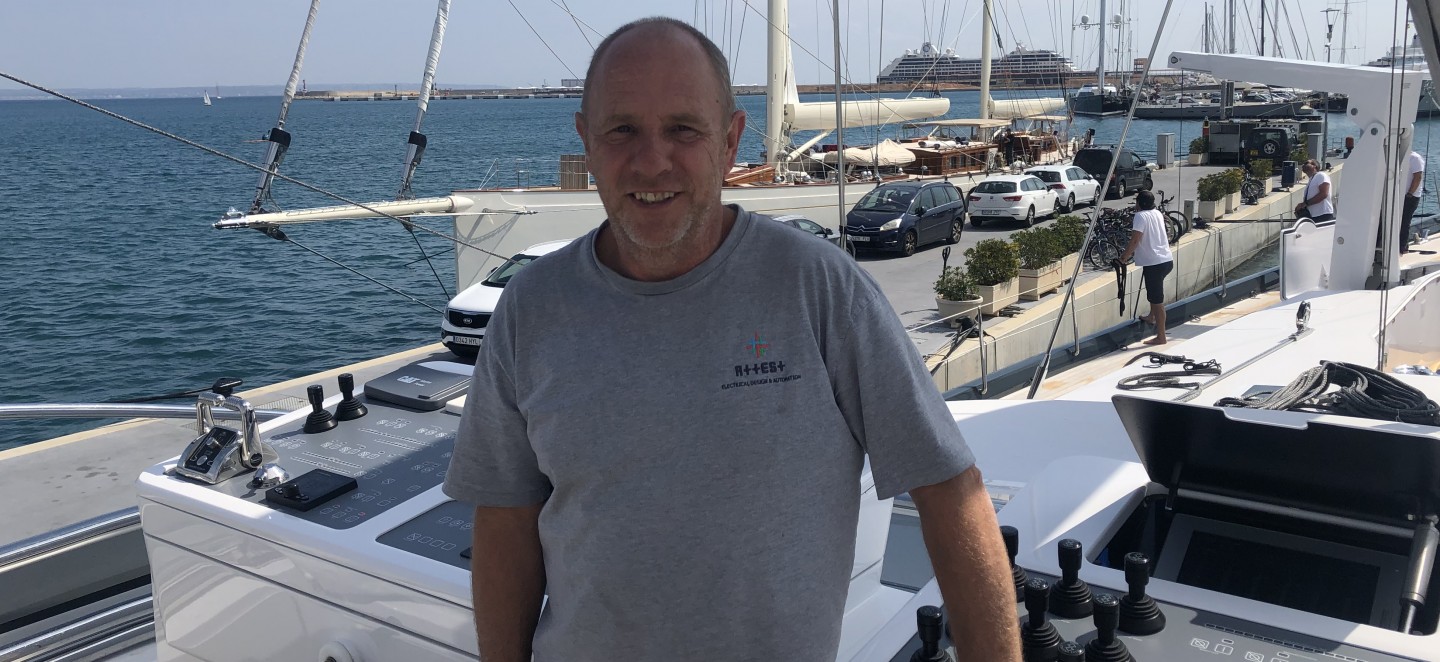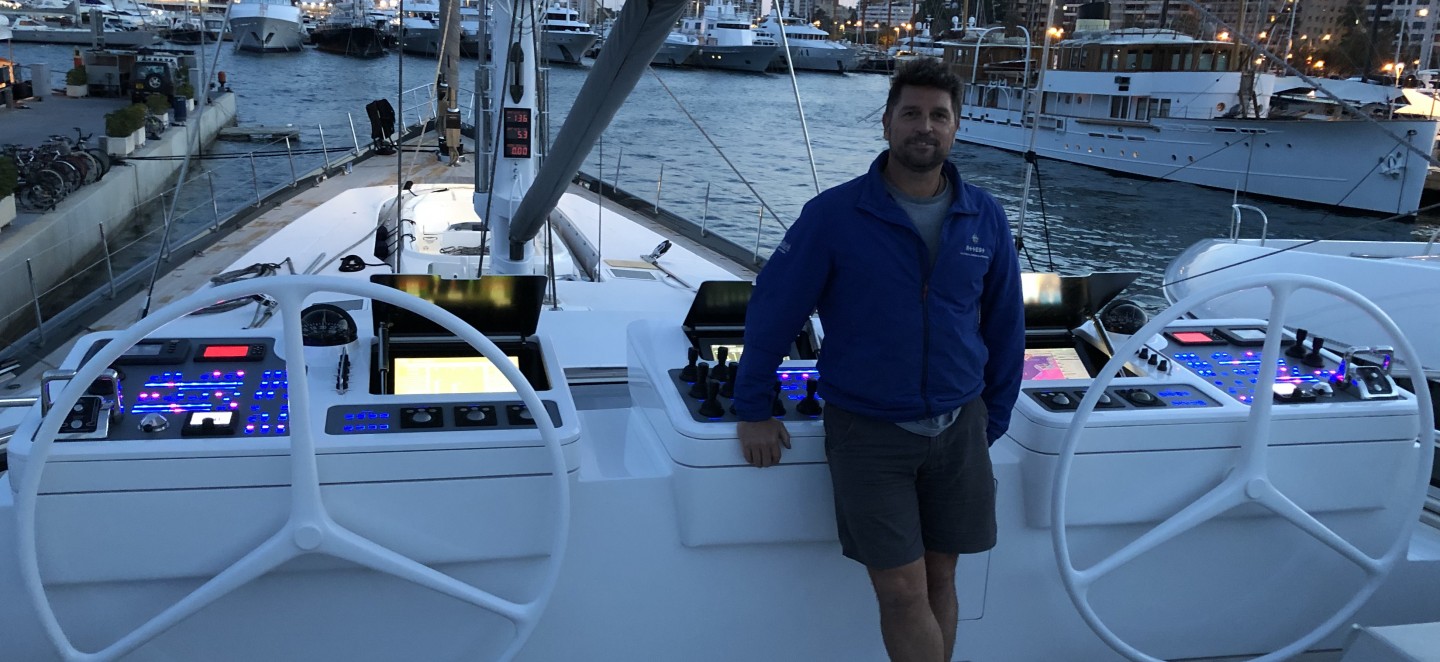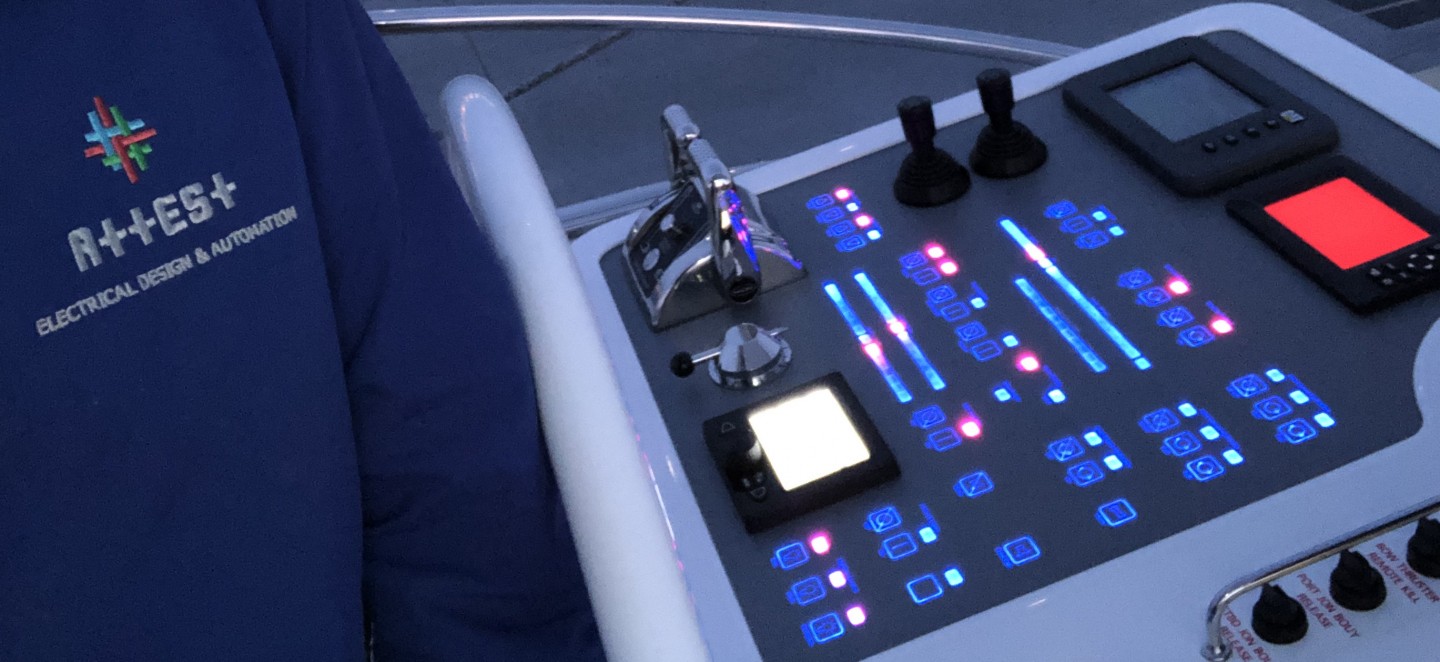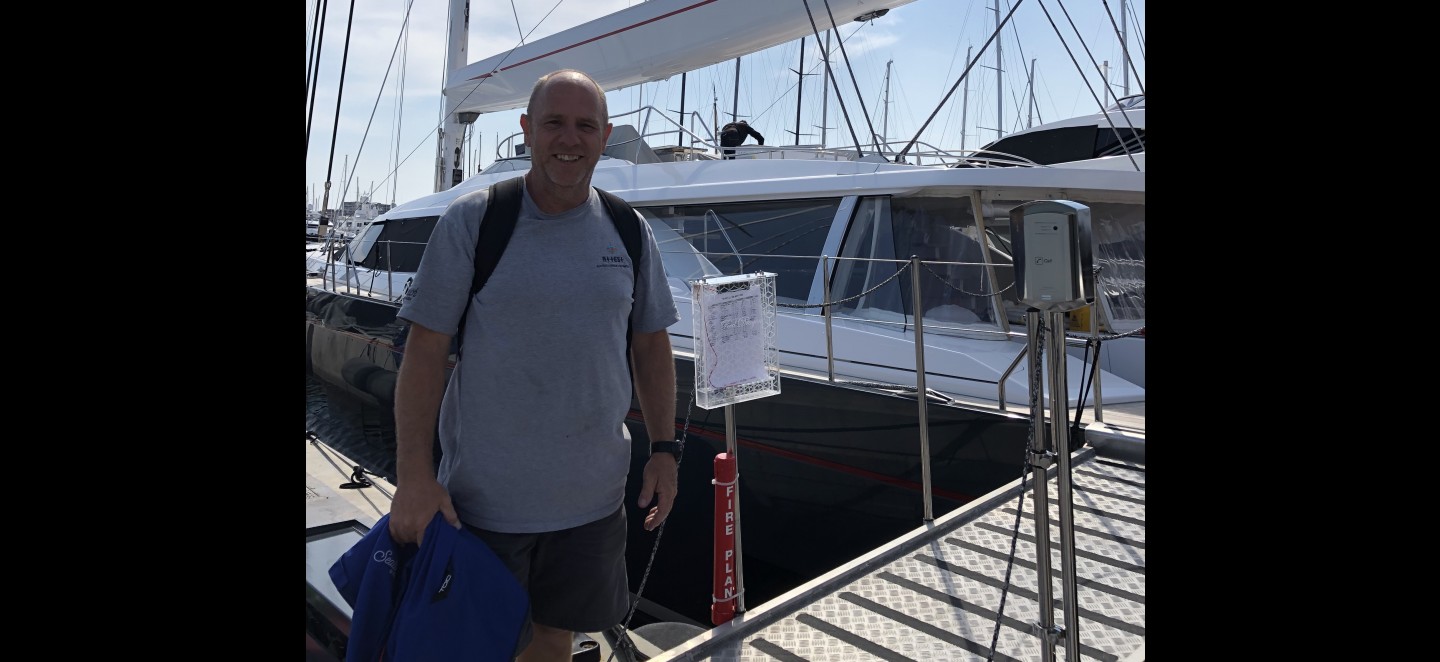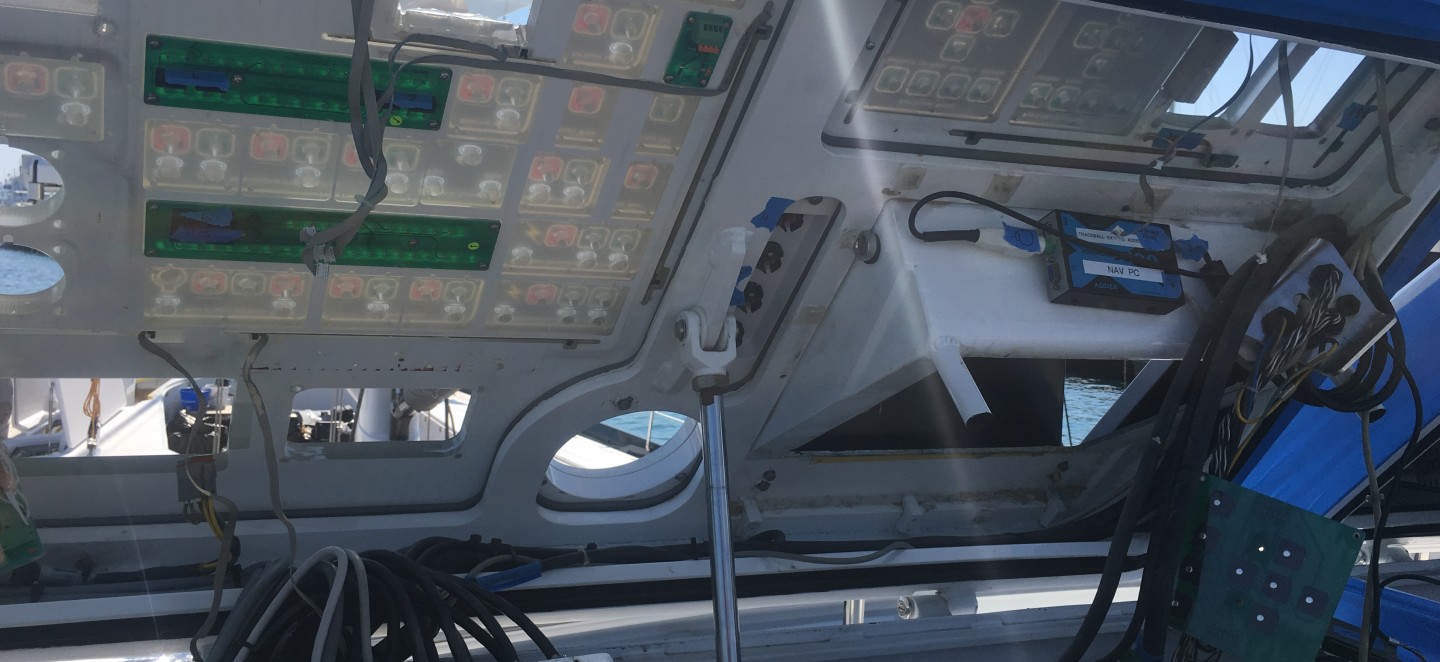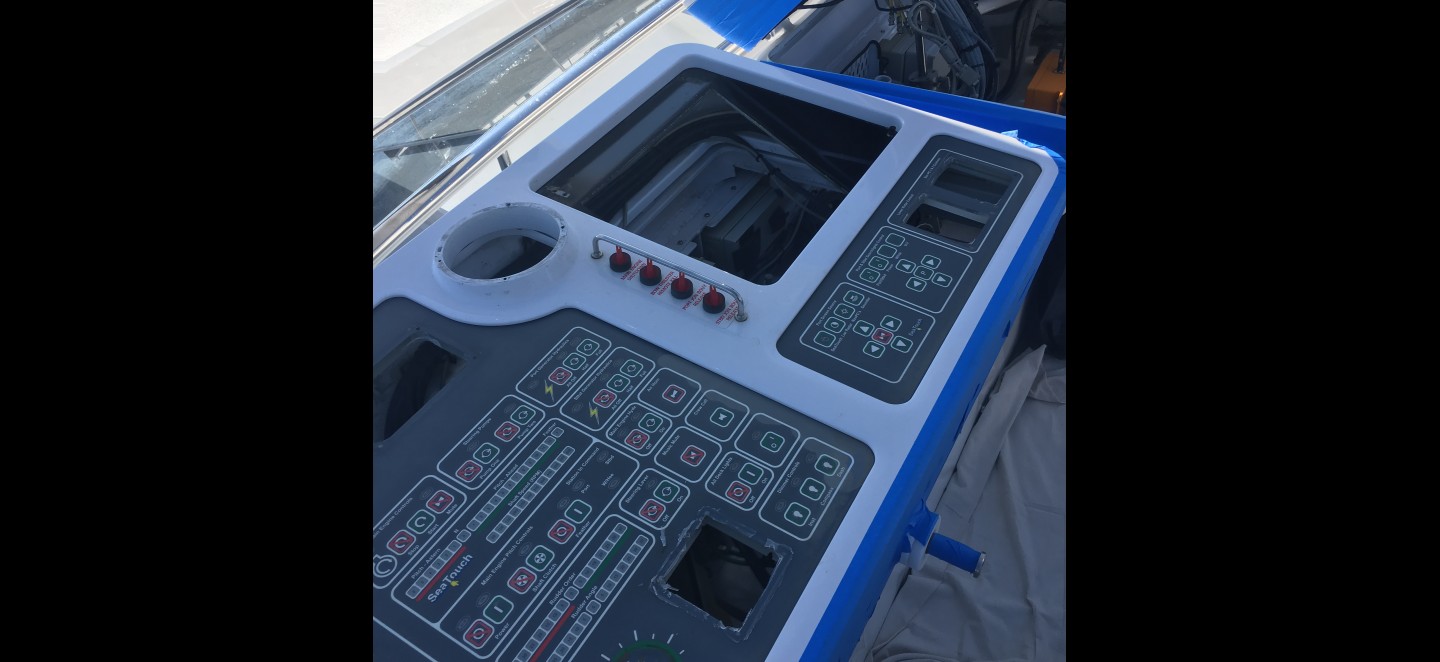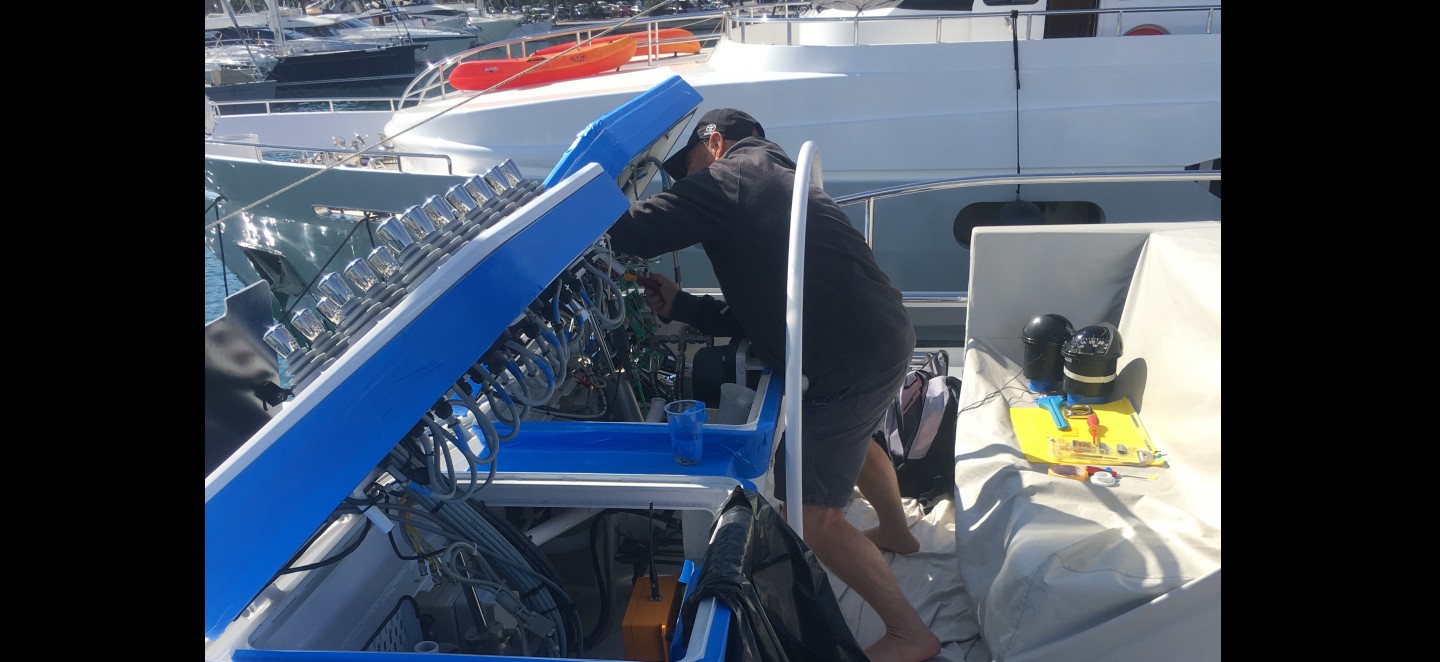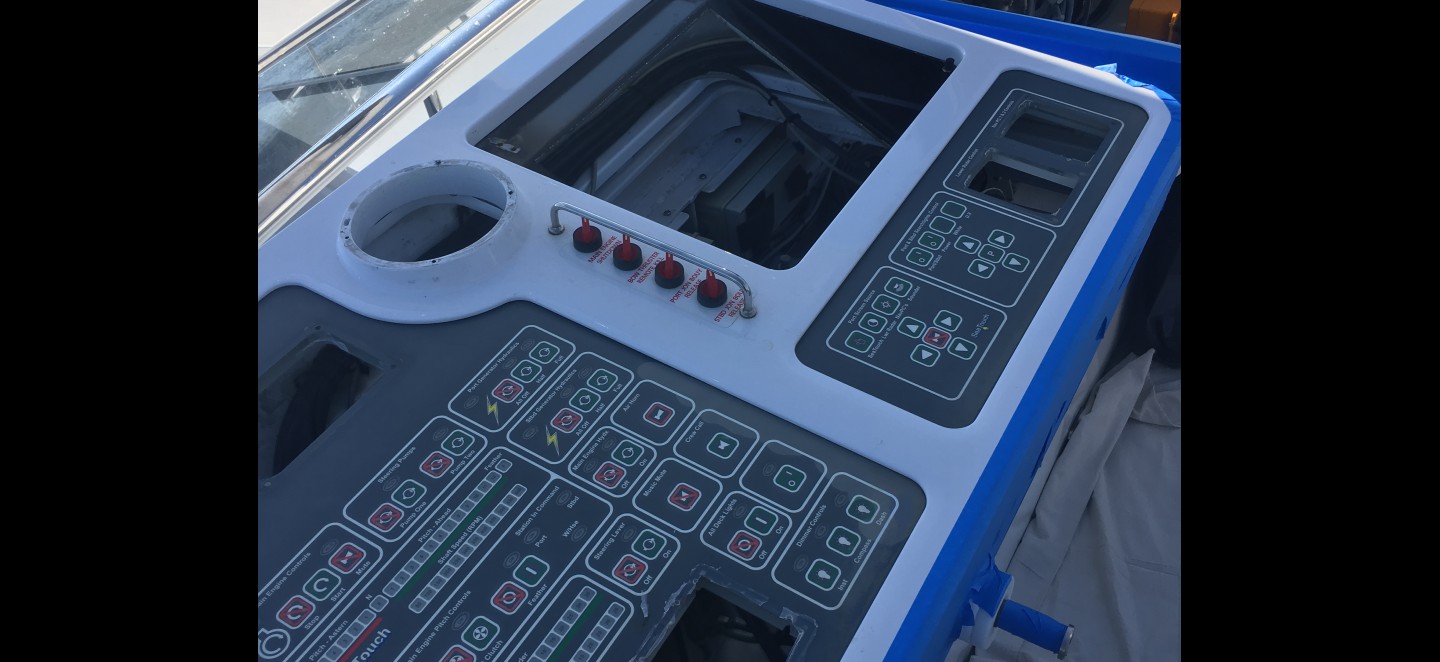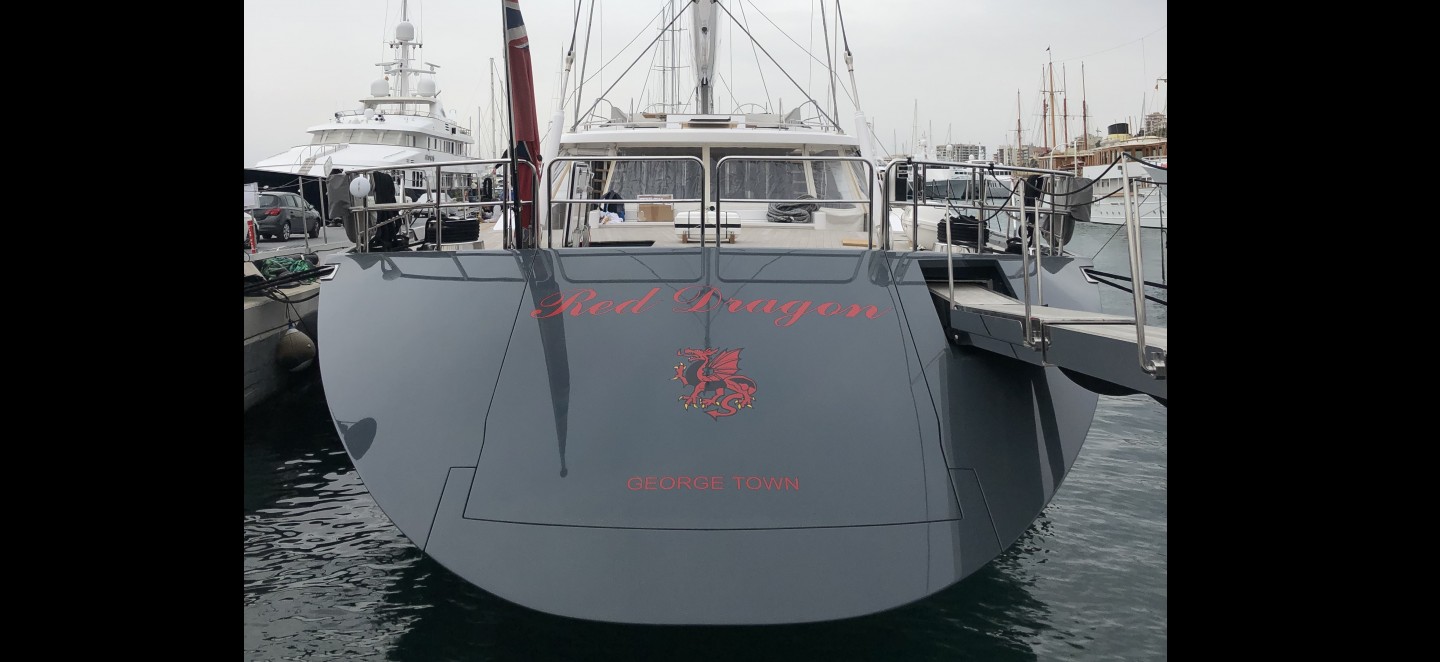 S.Y Red Dragon - Dashboards
Refresh and replacement of the flybridge panels
Intro
As creators of Seatouch back-lit panels we were called upon to update them, with the existing ones around 8-years old. Although still fully functional, cosmetically they were no longer in-keeping with Red Dragons superbly maintained exterior and mechanical systems. With a Seatouch software upgrade taking place at the same time, all functions - whether hard buttons or screen driven, could be modified to better suit the yacht's operations.


Intro
The original layouts were dated, busy and cluttered. The re-designed artwork is simplistic, demure, with smaller fonts and icons. The back-lighting system has been re-designed to reduce light bleed, & improve contrast and consistency of the back-lit graphics. Additional blocking layers were printed to ensure solid opaque backgrounds were achieved - despite a lighter grey tone. The overlays were bonded to CNC machined acrylic panels, then packed in a crate bound for Palma, Mallorca.
To replace the panels involved a full removal and strip-down of all the electrics - transplanting them onto the new ones to accompany the brand new back-lighting system, Twin-Disc control levers, joystick controls, steering tiller, and freshly painted metal frames.
Following assembly the new panels were delicately suspended in place to allow re-attachment of the circuit boards and wiring. Once fastened in place and sealed we thoroughly water tested them looking for leaks.
Despite being a flybridge yacht these helms still see plenty of green water due to the narrow bow and flush decks leading up to the flybridge.

Our Scope
Design / CAD
Procurement & Project Management
Removal and checking of existing circuit boards
Removal of existing panels
Assembly and installation of new panels
Reinstatement of all circuit boards
Replacement of all red LED's and bar-graphs
Re-connection of ships cabling to panels
Upgrade of all joysticks to new type
Re-manufacture of molded rear covers
Testing and re-commissioning.
Our final word
It was great to attend this yacht in Palma and work along-side the crew on lots of other small jobs as well as the dashboard replacement. It was very pleasing to find all her systems in original condition, and her Seatouch software un-changed a decade since delivery by Alloy Yachts International in 2008.
We wish Red Dragon II a great season in the Med, and look forward to working with her again in the near future. See Here to learn more about this fine yacht.
Thanks for having us aboard from all the team here at ATTEST!