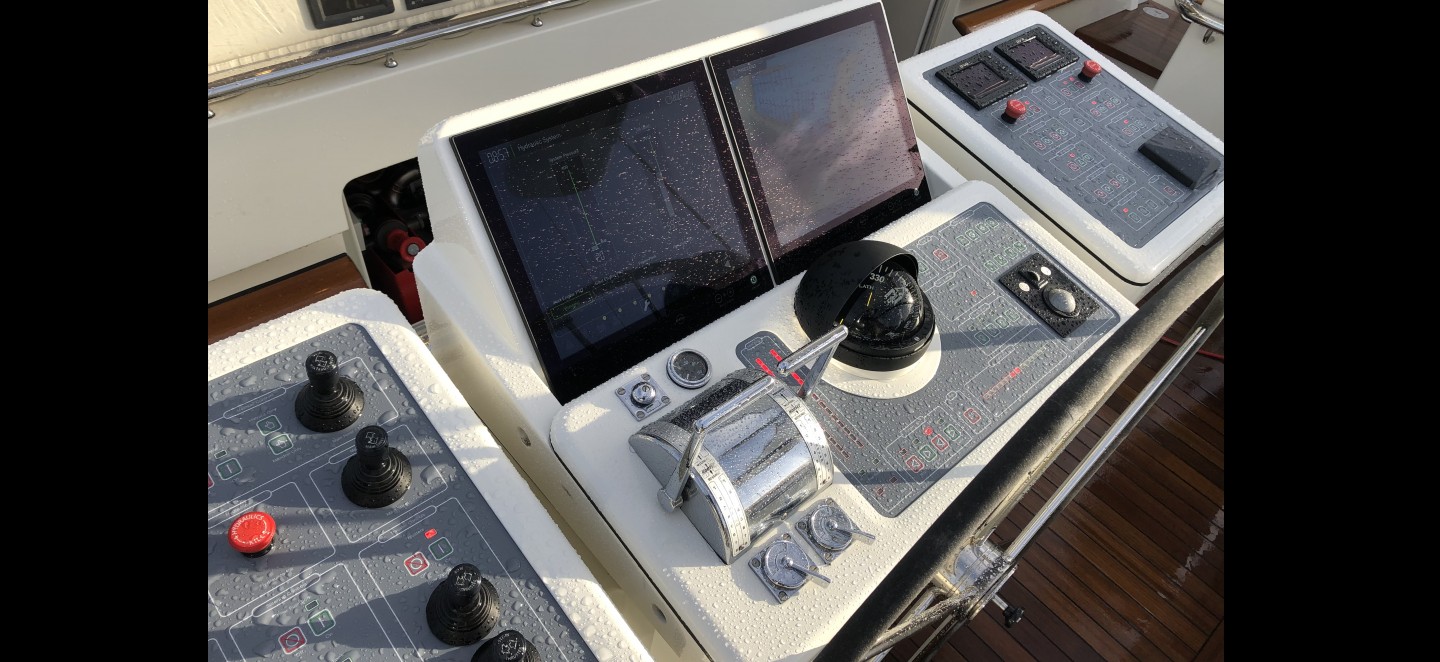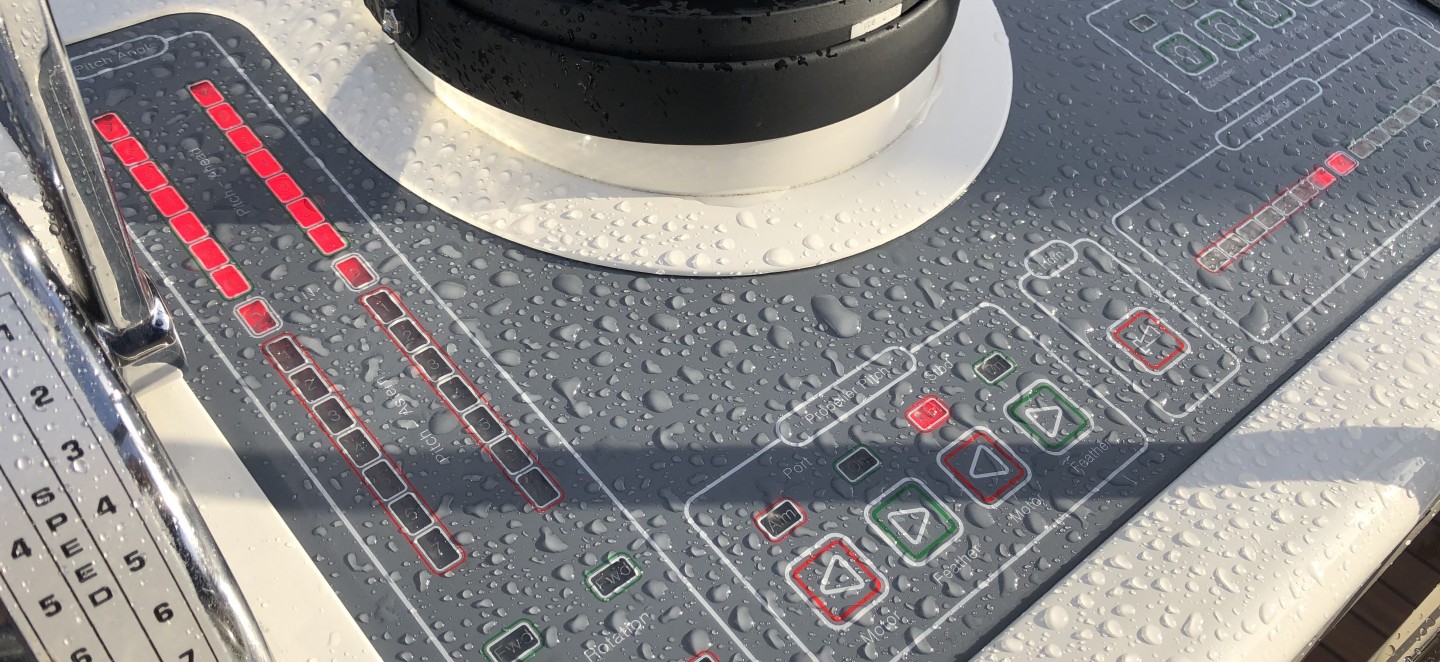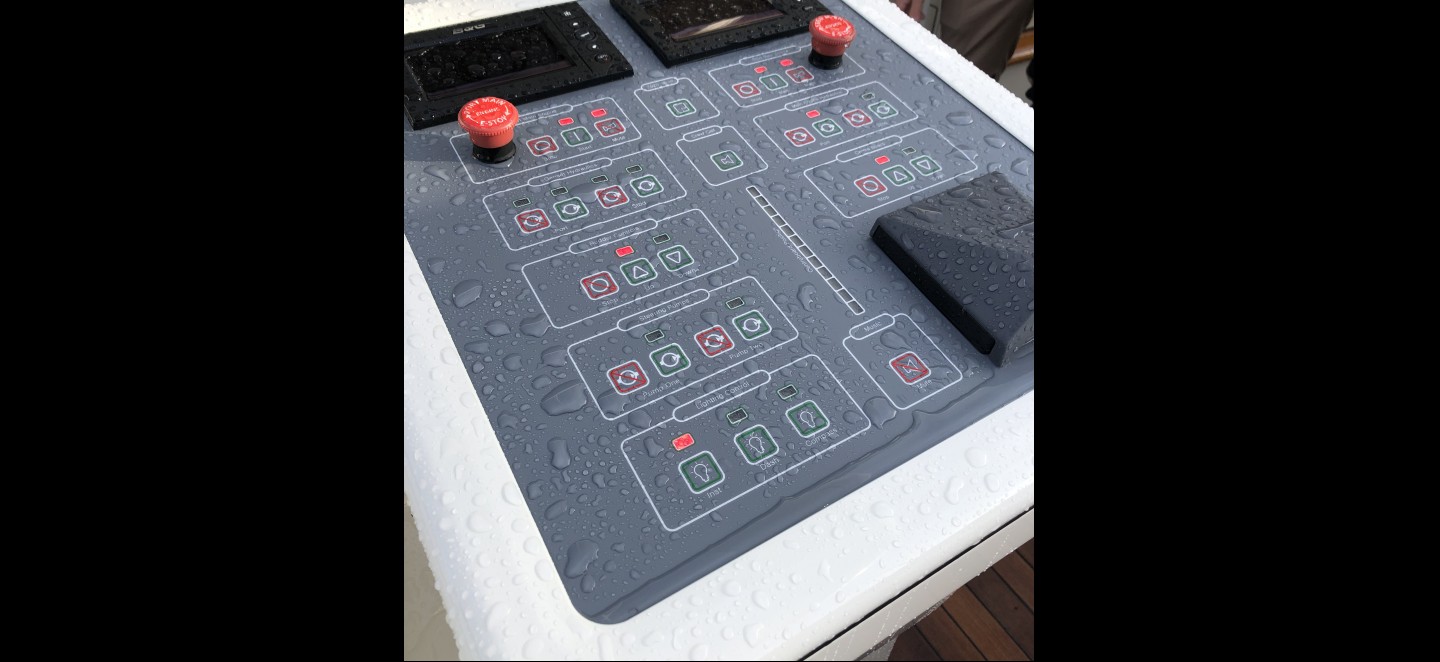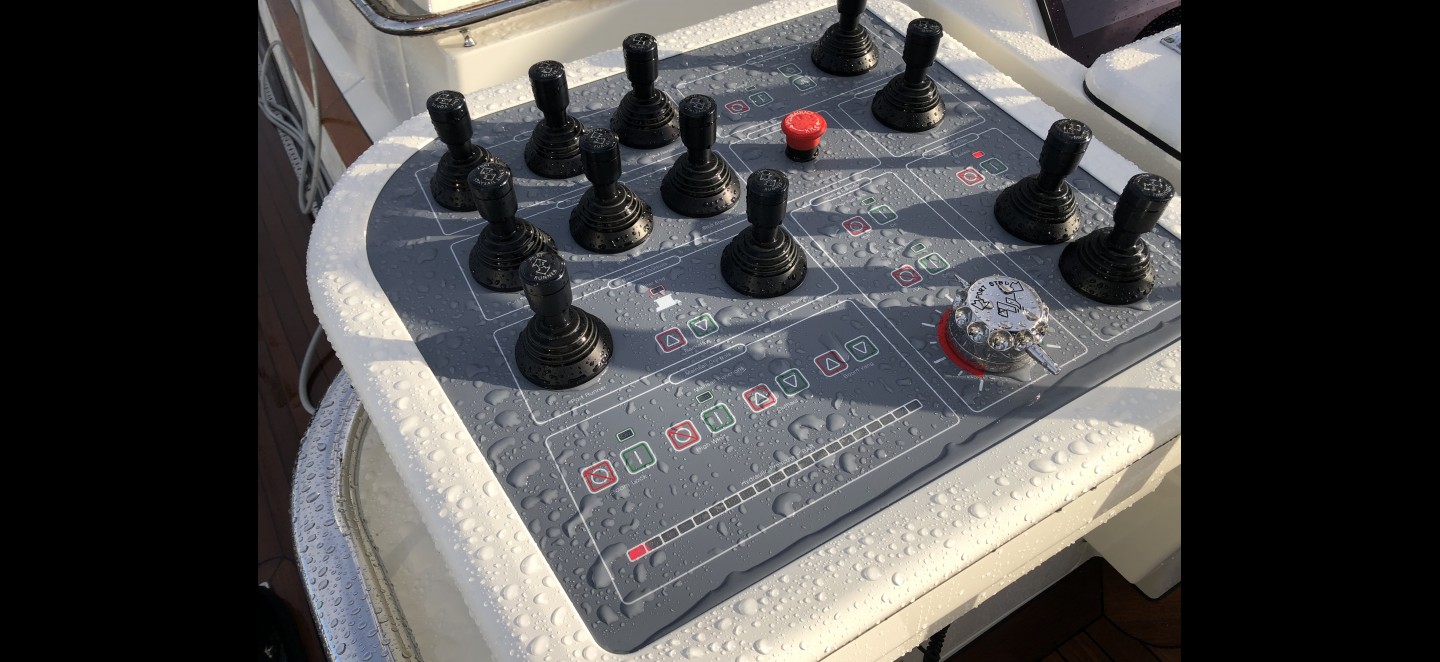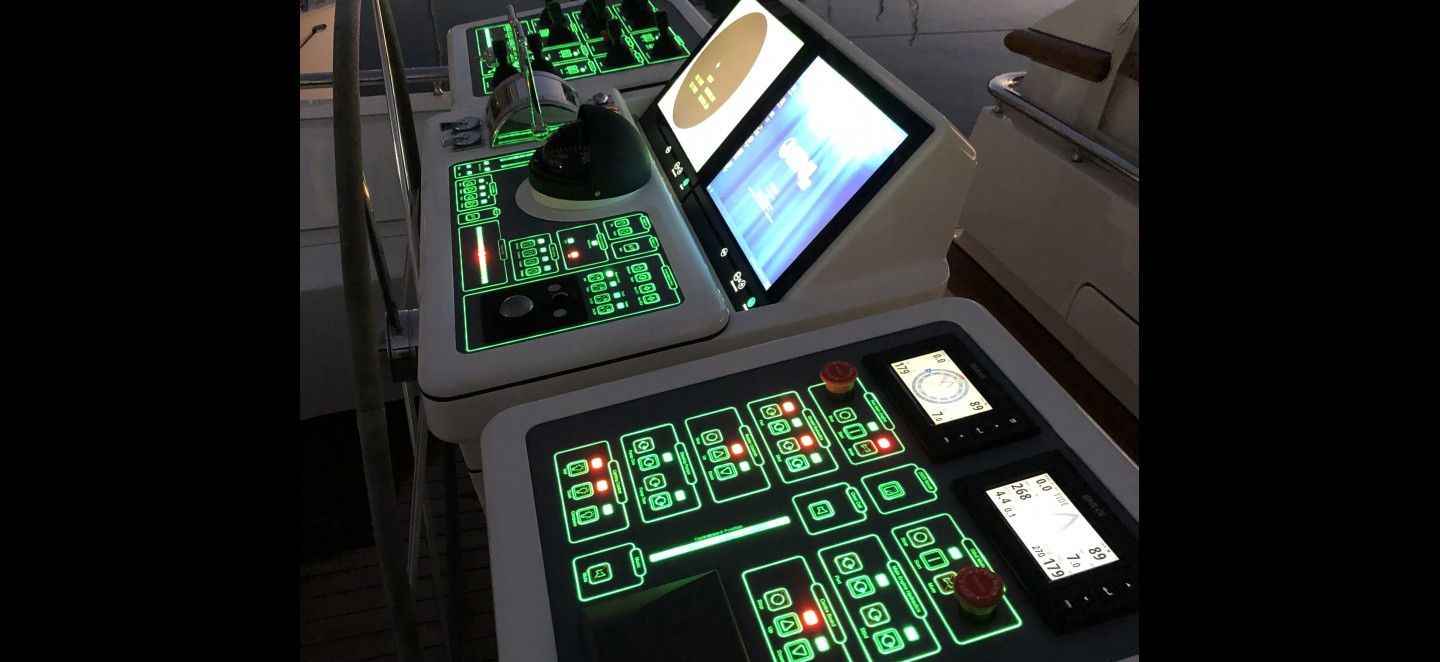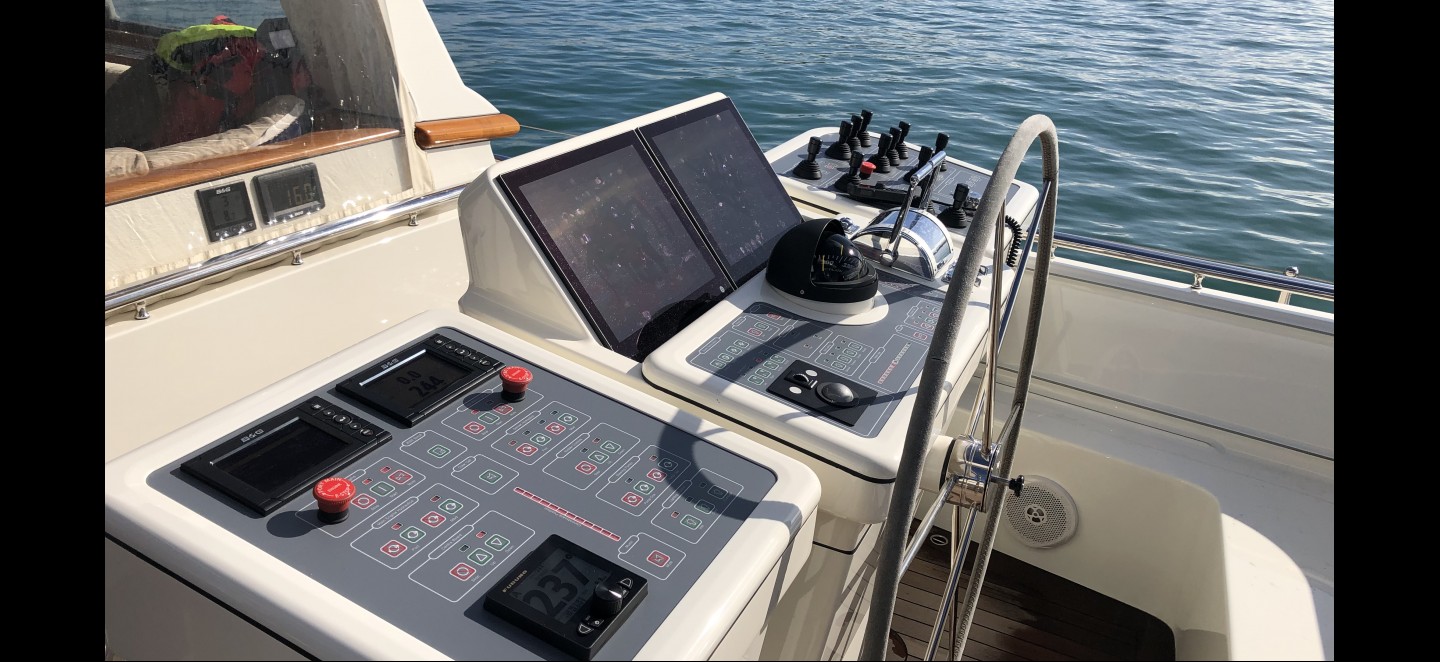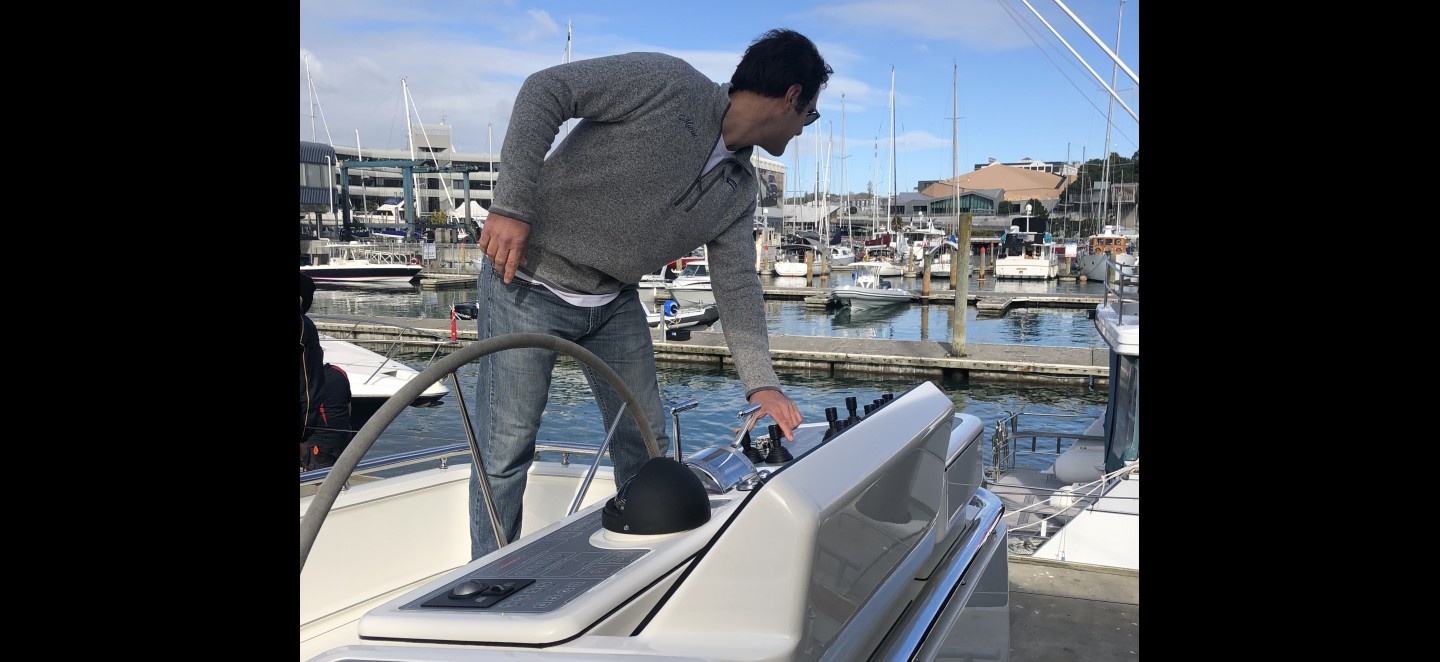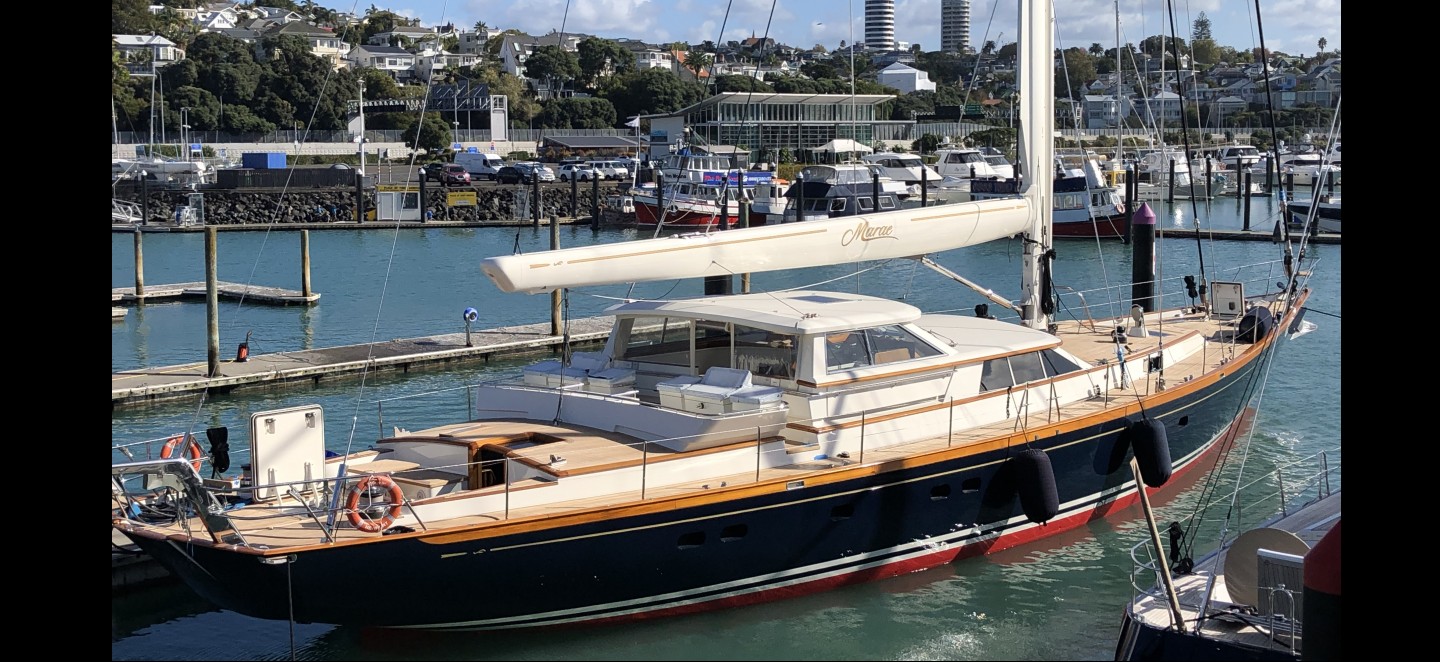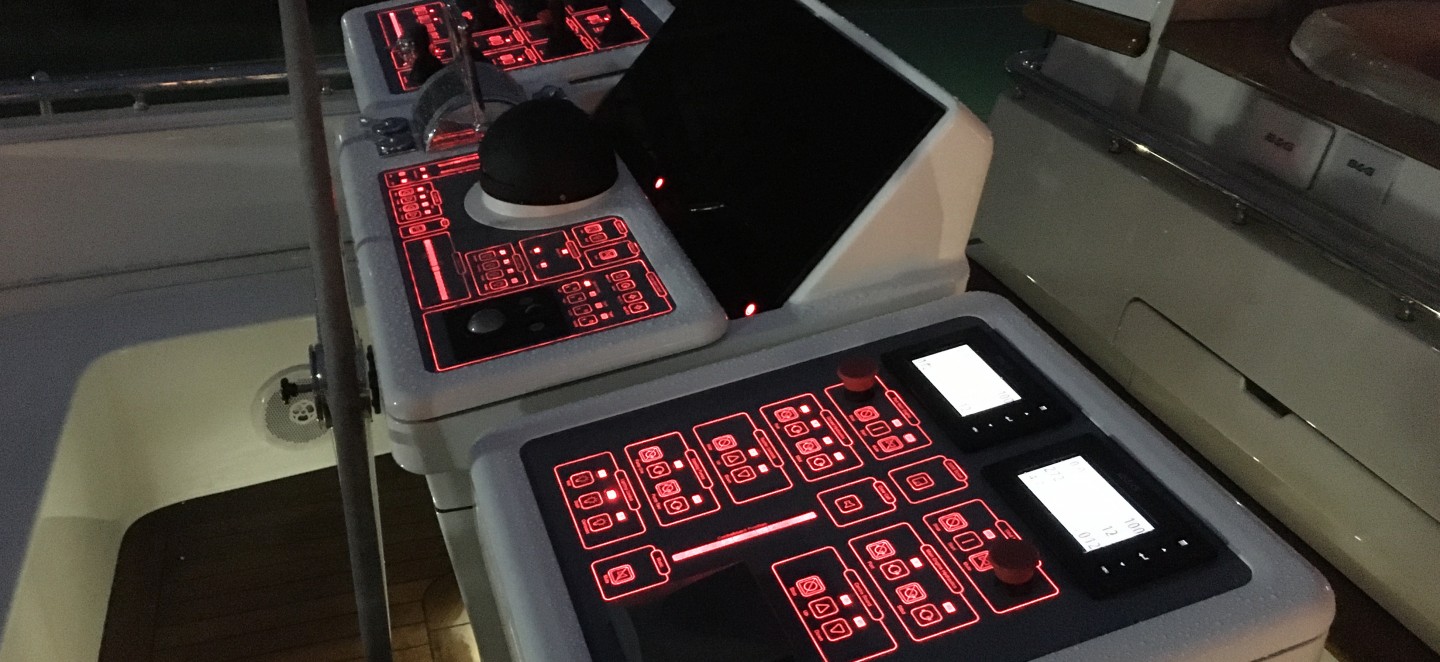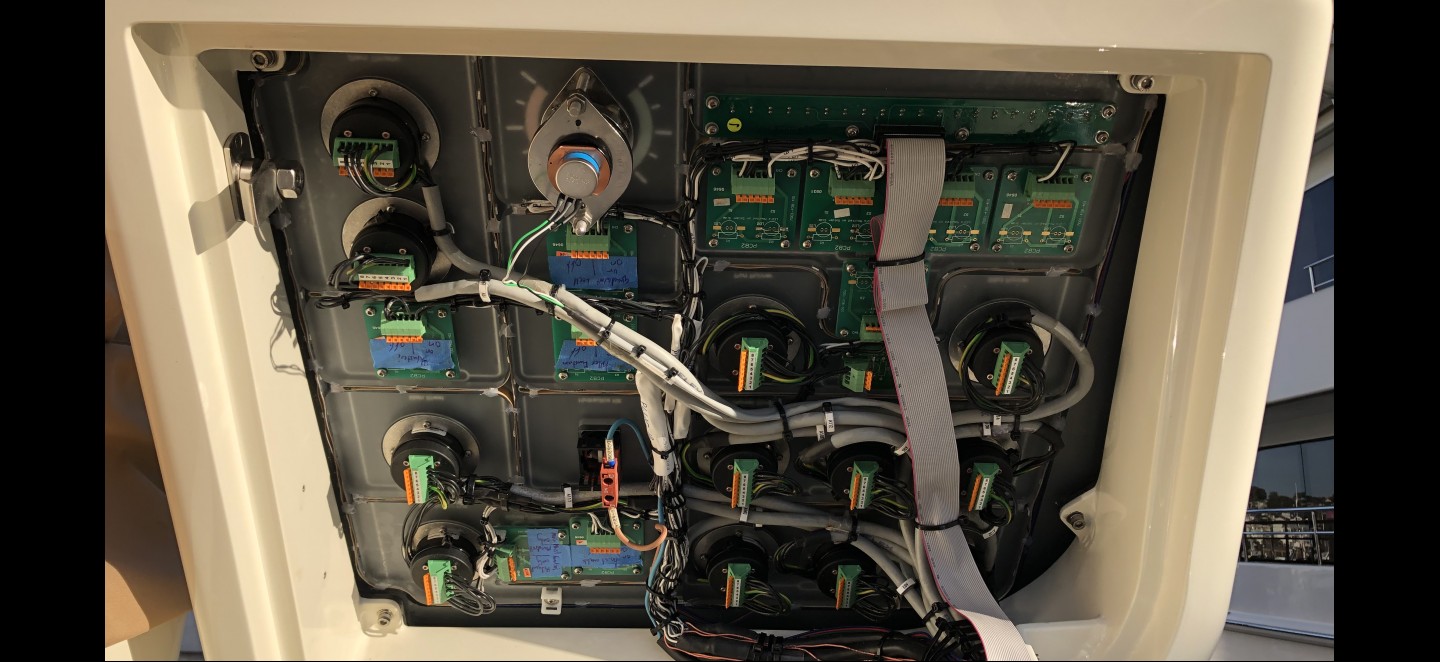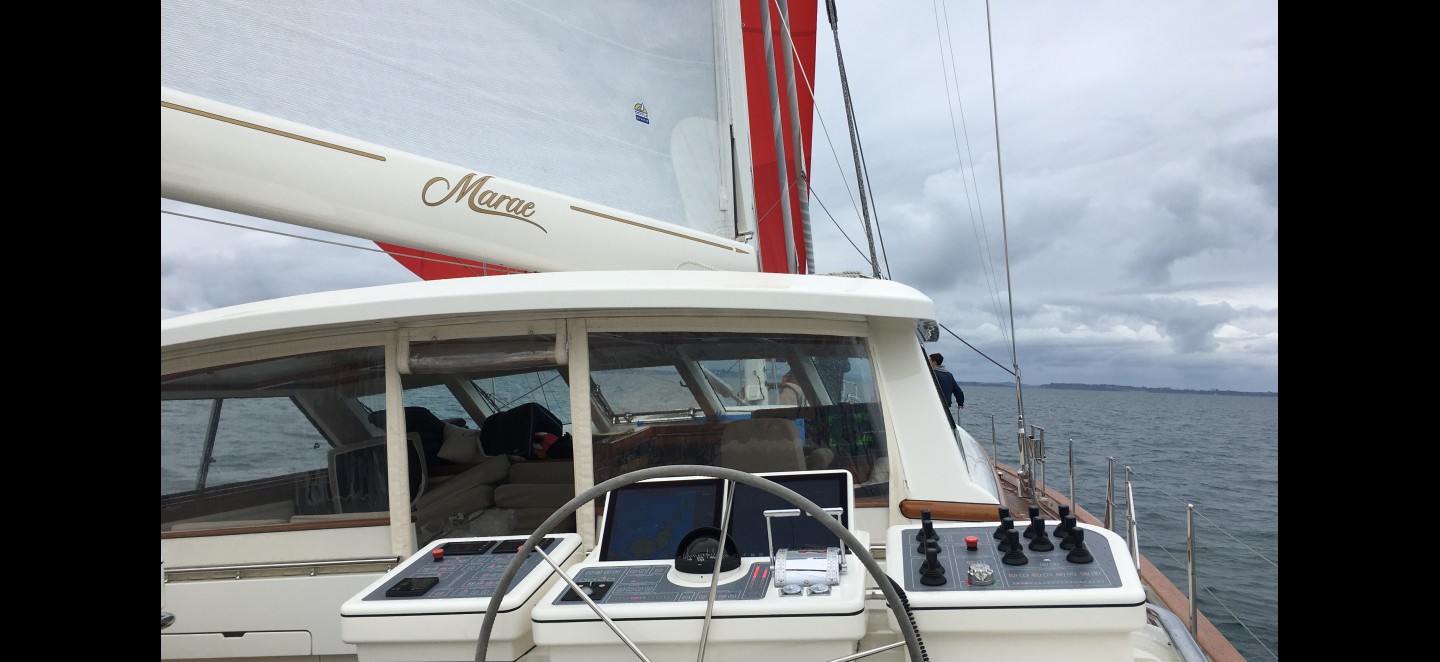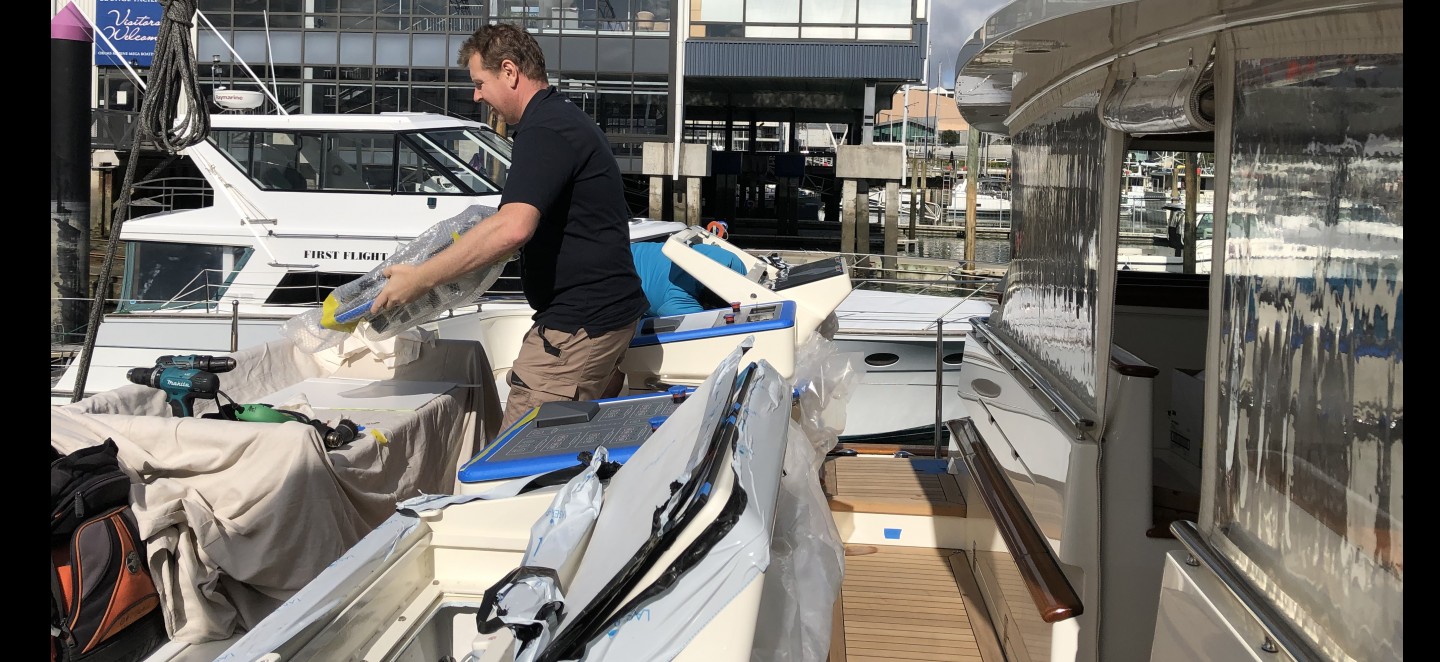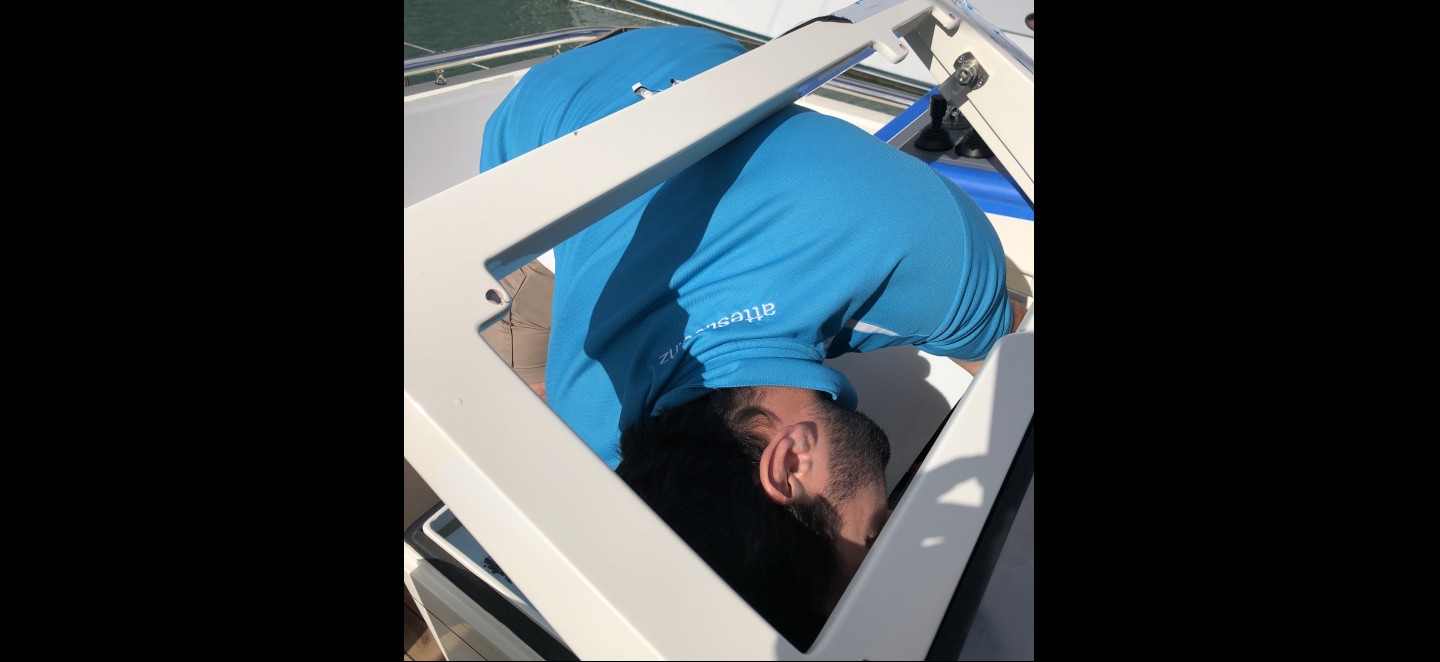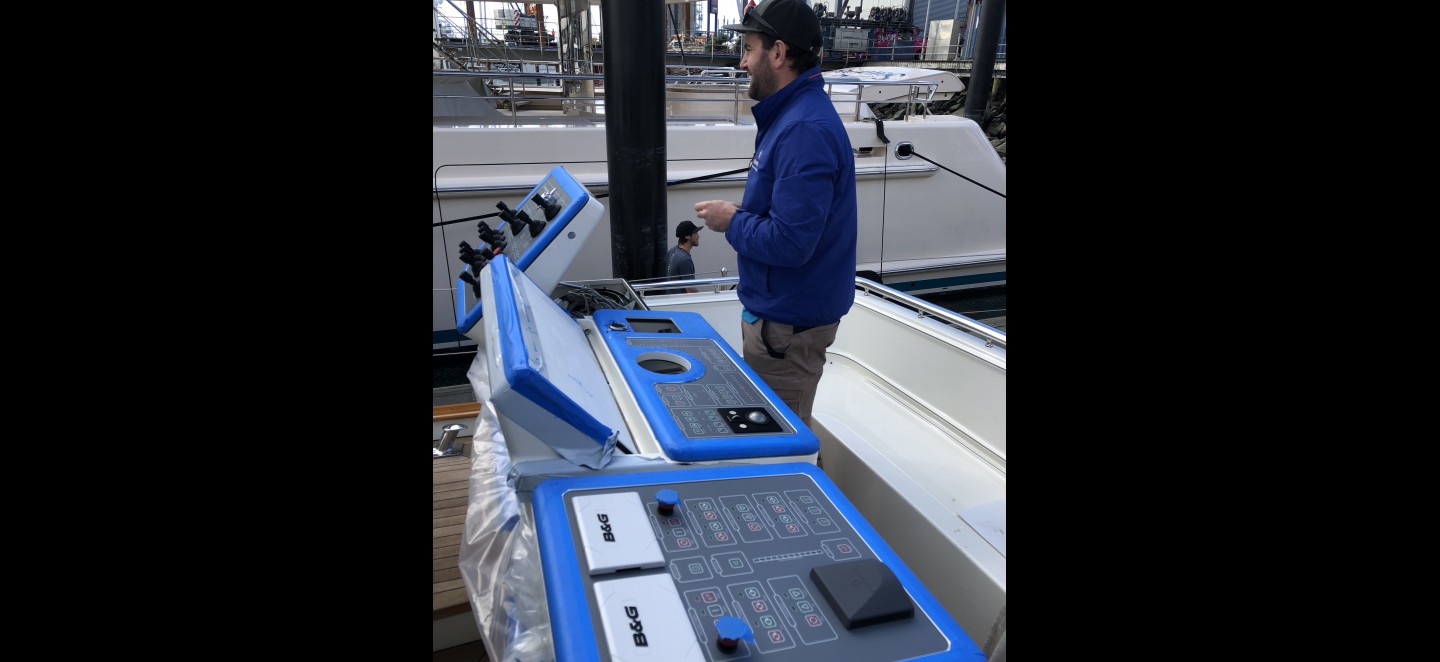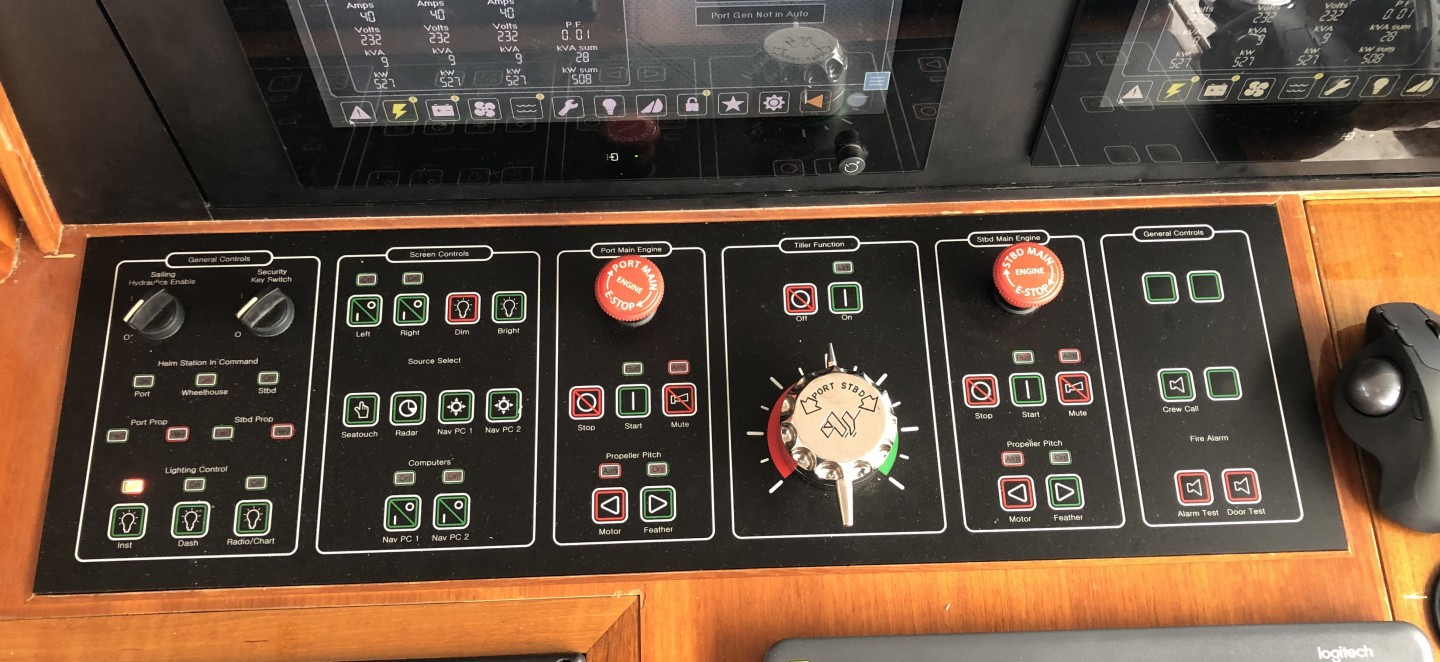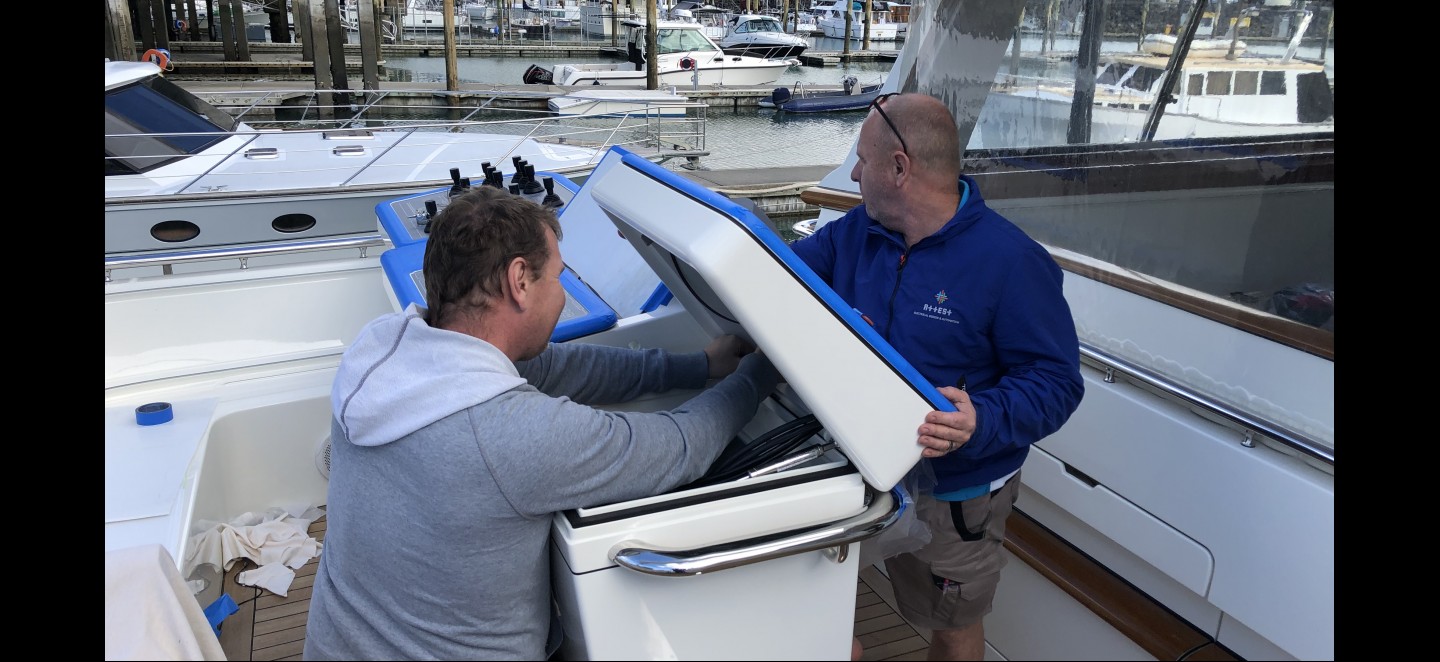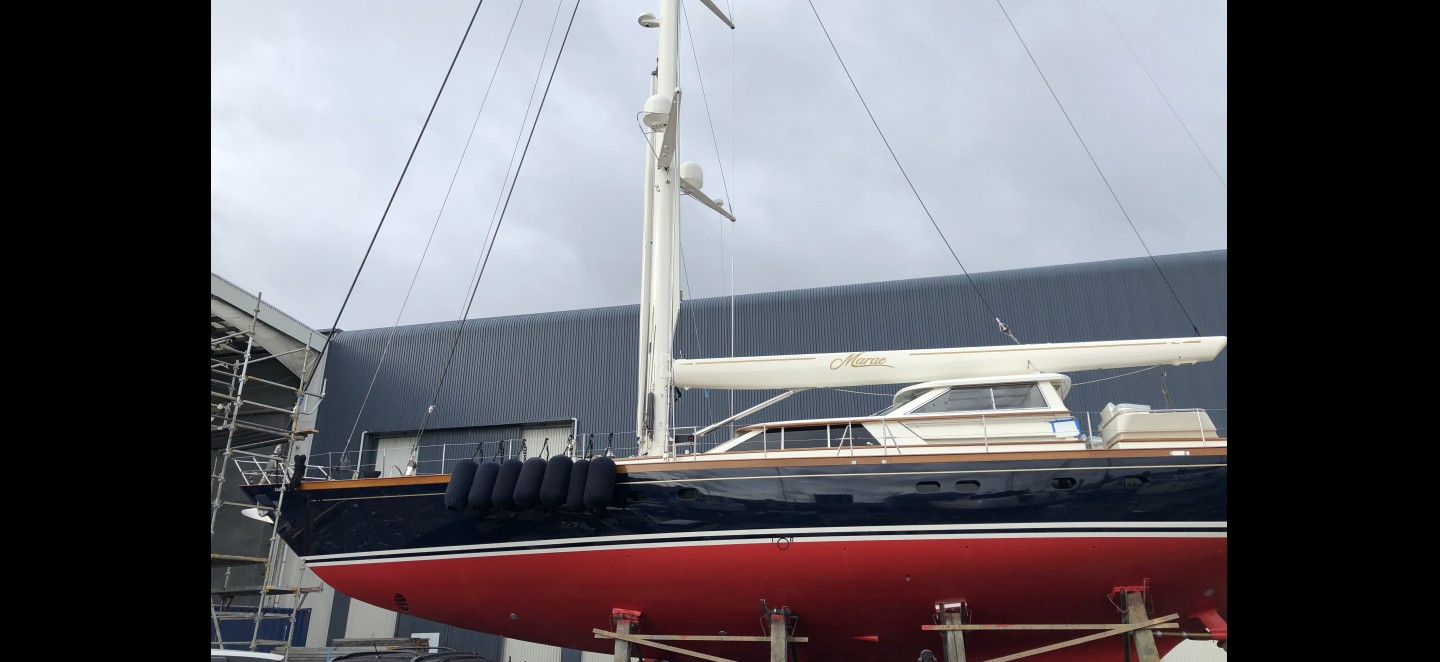 S.Y Marae - Waterproof Panels
Intro
As creators of Seatouch back-lit panels we were called upon to update them, with the existing ones around 6-years old. Although still fully functional, they needed an update in-keeping with Marae undertaking such a substantial refit. With a Seatouch software upgrade taking place at the same time, all functions - whether hard buttons or screen driven, could be modified to better suit the yacht's operations.


The Project
The Old dashboards contained analogue engine gauges that were beyond repair, and replacements could not be found. With new electronics in mix these gauges were replaced with Seatouch digital readouts displayed on new large daylight visible touch screens. This created a completely new layout & concept to best utilize the multiple dashboard pods. The original graphical layouts were dated, busy and cluttered. The re-designed artwork is simplistic, demure, with smaller fonts and icons yet still in a classic style in-keeping with this yacht. The back-lighting system has been re-designed to reduce light bleed, & improve contrast and consistency of the back-lit graphics. Additional blocking layers were printed to ensure solid opaque backgrounds were achieved - despite a lighter grey tone. The overlays were bonded to CNC machined acrylic panels, and fitted into new aluminium frames. Once fastened in place and sealed we thoroughly water tested them looking for leaks.
Our Scope
Design / CAD
Procurement & Project Management
Removal and checking of existing circuit boards
Removal of existing panels
Assembly and installation of new panels
Reinstatement of all circuit boards
Replacement of all red LED's and bar-graphs
Re-connection of ships cabling to panels
Upgrade of all joysticks to new type
Re-manufacture of rear covers
Testing and re-commissioning.


Our final word
It was great to complete this project within what was a very large refit for Marae. Having the flexibility to design new layouts in symmetry with the new Seatouch Ver.6. graphical upgrade was a real advantage.
See Here to learn more about this fine yacht.
Thanks for having us aboard from all the team here at ATTEST!